Last Sunday I took my children out for the afternoon to a nearby petting farm. It was a gloriously sunny day and I came across a patch of land that seemed to have been sown with meadow grass.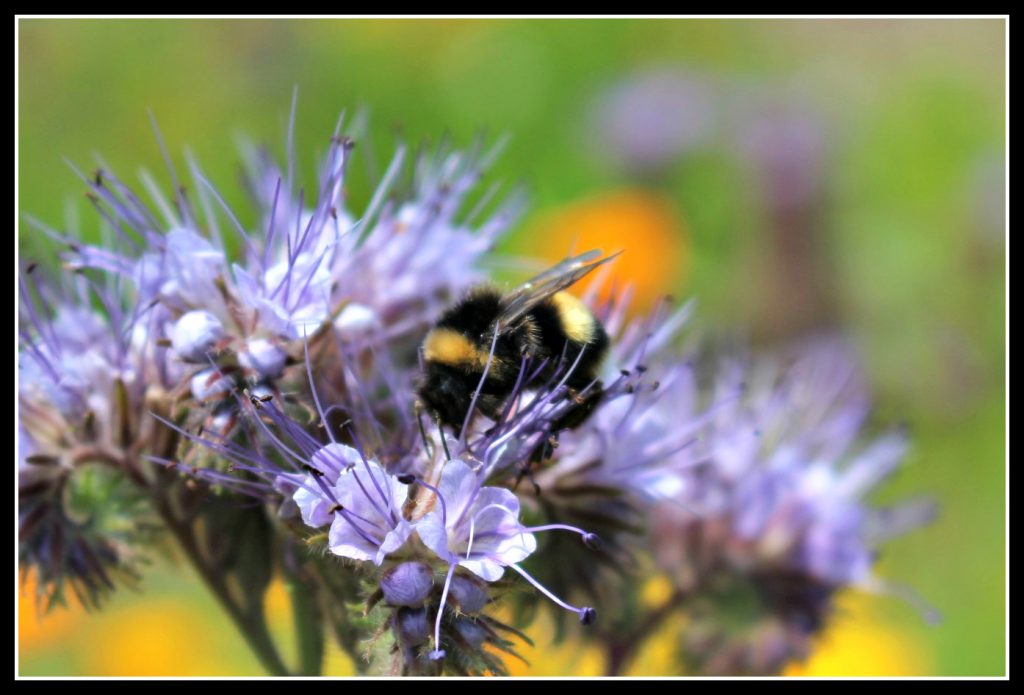 The mix of flowers was beautiful and the colours truly stunning. Some of the flowers were attracting huge numbers of bees.
This gave me the opportunity to do something I've been wanting to do for ages; get a close-up image of a bee while collecting pollen. This was the best of the images I took. It's not quite what I was hoping for, so I'll keep trying, but It's a start and the what mesmerises me is the detail of the bee's wings.
I took the picture in close-up mode, something I am experimenting with more frequently. Shutter speed was 1/500 sec, aperture f5.6, focal length 55mm and ISO 100.  Just so you can see it, here is the meadow grass itself.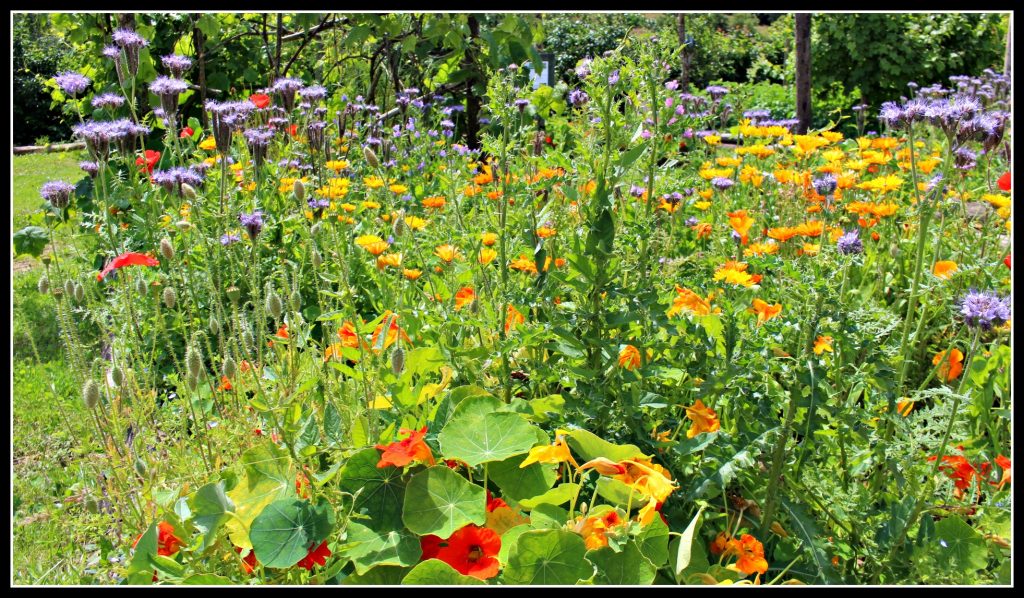 I've linked this image to the #MySundayPhoto linky hosted by the Photalife badge. Do click on the badge below if you want to see examples of great photography.
Interested in this blog post? Well have a read of these...