As much as it pains me to wave goodbye to summer, there's no denying autumn is well and truly here. A sure sign of it is all the leaves on the ground.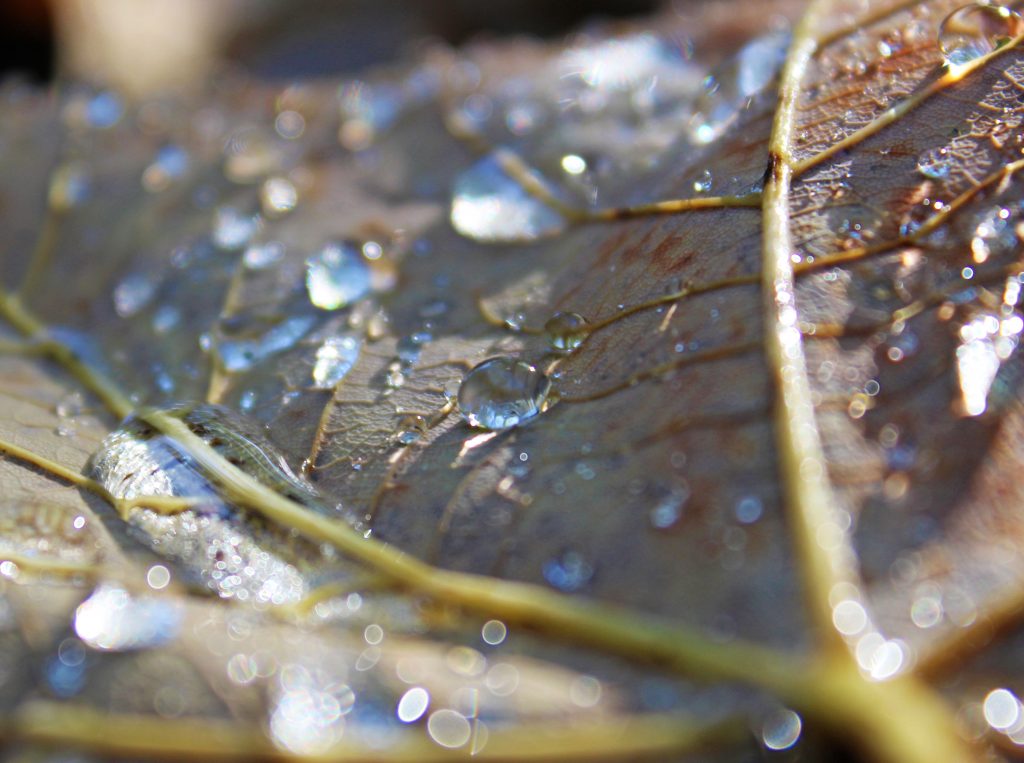 While going for a run earlier in the week, I noticed lots of wonderful golden leaves on the pavement. They had been blown into amazing piles and I wondered if I might be able to get a good photograph of them.
Needless to say, as I was running I didn't have a camera with me, so the next day I took myself off to Gatton Park, a National Trust run estate near Reigate in Surrey. Being a park in leafy Surrey, there was no shortage of trees or leaves! I spent a while taking images of the surroundings but none of the images was particularly inspiring so I decided to head home.
It had rained overnight and as I made my way back to the car, I spotted the leaf pictured above on the ground. Bizarrely, it was surrounded by leaves, but this was the only one to have raindrops on it.
This is one of several close-up images that I fired off. If you zoom in, you'll see there's incredible detail. You can see impurities in the water and the veins in the leaf.
It wasn't the image I set out to take, but I am pleased with the end result. I hope you like it also.
This being a Sunday, I have added the image to my favourite blogging linky, #MySundayPhoto. It's hosted by the Photalife blog and is well worth visiting if you want to see some great photography. Just click on the badge below if you'd like to pay it a visit.
Interested in this blog post? Well have a read of these...