Over the past couple of weeks my camera has travelled everywhere with me. I've invested in some new equipment and I've been snapping everywhere I've visited from rural Scotland to Central London. The images I am sharing in this post were taken on Boxing Day when we were in Scotland visiting my wife's family.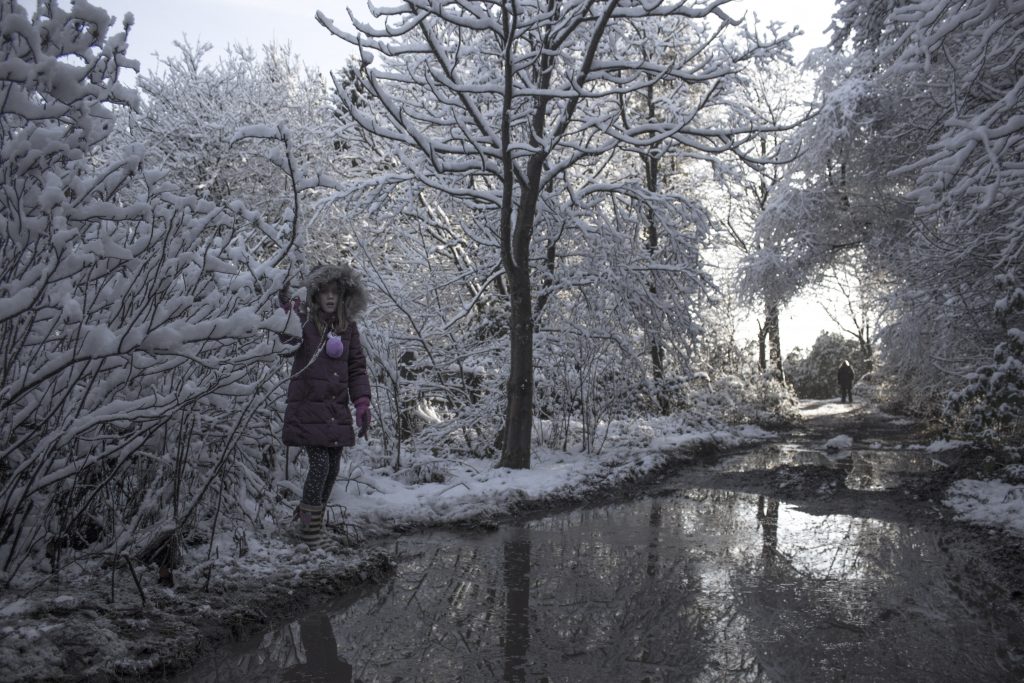 My daughters, Helen and Izzy, had been hoping for a white Christmas. I'd explained to them repeatedly that this was unlikely to happen and, sure enough, Christmas Day came and went without any snow whatsoever.
Boxing Day, however, was a different story as snow had fallen quite heavily overnight. I was so glad I had my camera with me as I was able to take these images of the Lanarkshire countryside.
The image above shows Helen preparing to throw a snowball across a large, frozen puddle. I've increased the whites and reduced the vibrancy while editing. I like the tunnel effect of the path and the reflections of the snow in the puddle, plus the fact Helen's coat and clothes provide a little contrast.
The image below shows a horse in a field with the Campsie Hills in the background. You can just about see the Campsies through the mist if you squint!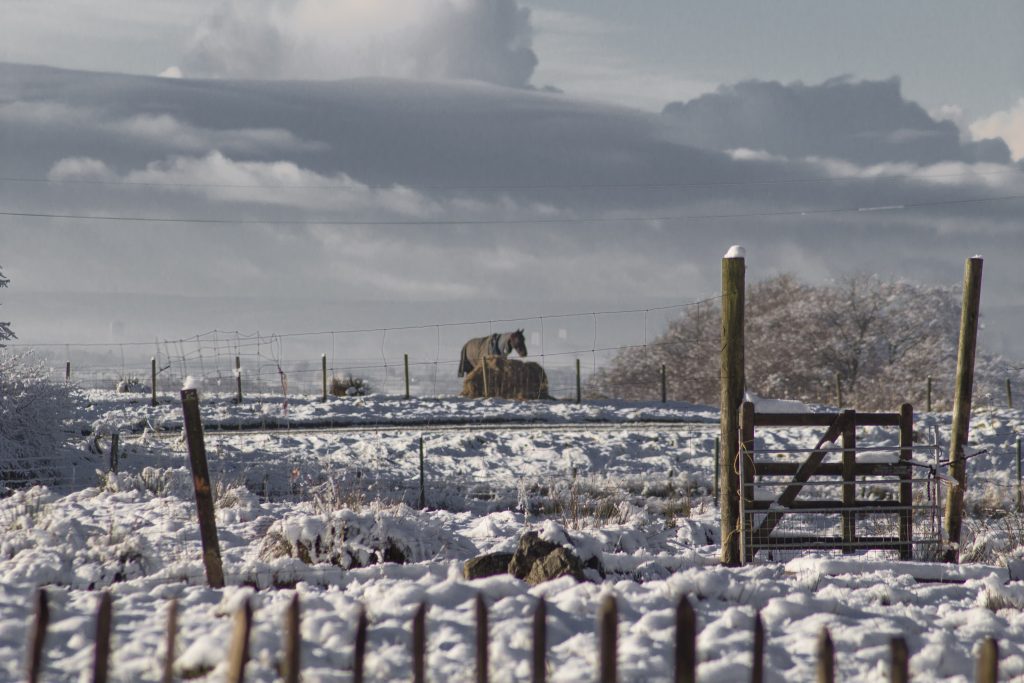 I have linked this post to the #MySundayPhoto linky hosted by the Photalife blog. This is an awesome and very friendly blogging linky and if you're into photography I'd encourage you to pay a visit. Simply click on the badge below and you'll be taken straight to it.
Interested in this blog post? Well have a read of these...