It's happened with a whimper rather than a bang, but remote learning has come to an end for my kids. The last time either of them was at school was mid-December and  while I appreciate we're still very much in the midst of the COVID-19 pandemic, I see a number of reasons to be cheerful and hopeful for the future.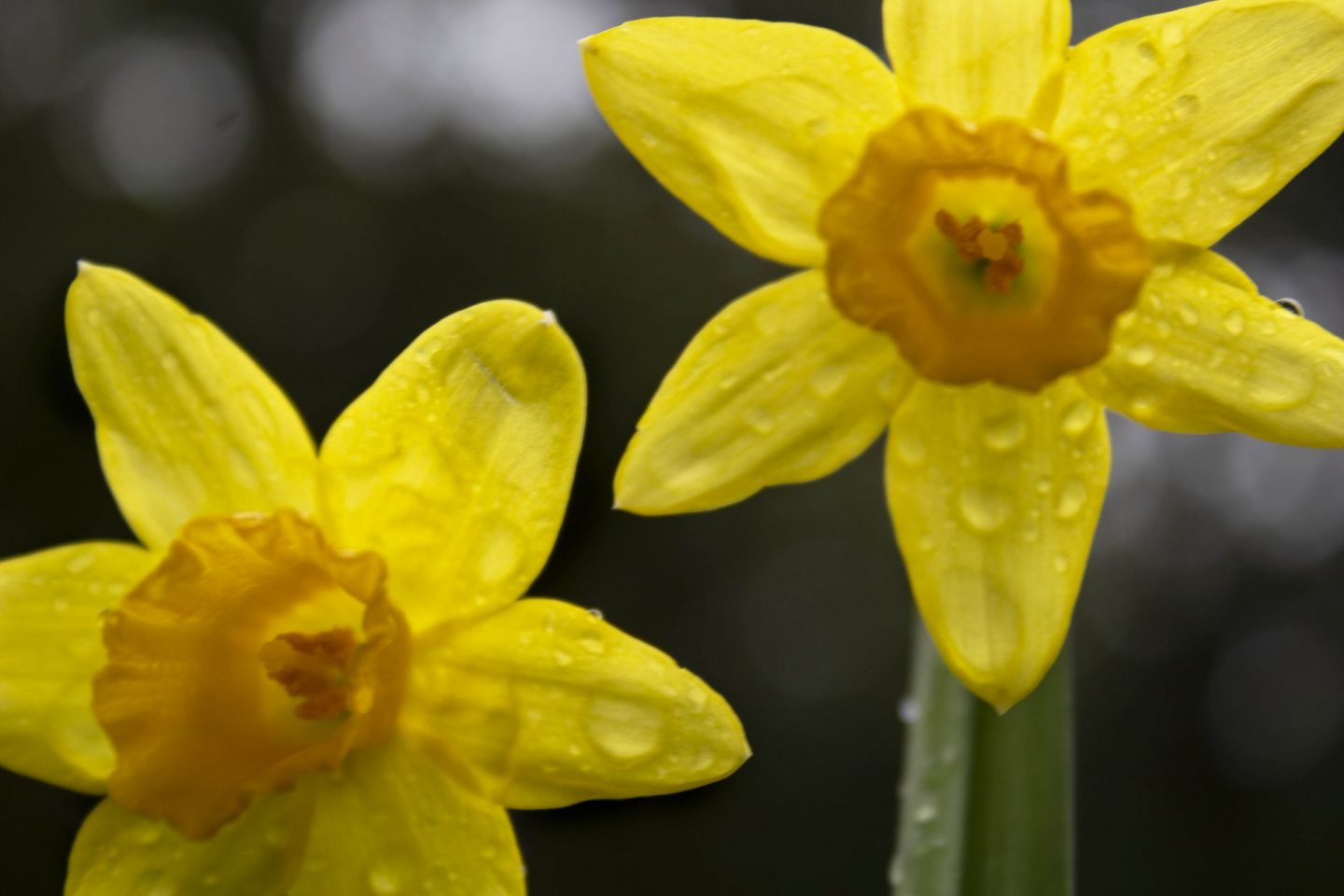 The vaccination programme is going well and a huge testing regime has swung into action (for those of us with school aged children in England, anyway). Lo and behold, the weather has also warmed up and we've had a couple of days of glorious sunshine.
It just feels a bit different and like there's more to be hopeful about. I thought these two daffodils symbolised new beginnings and hope.
I have struggled to get out with my camera recently, but I managed to get out for a stroll earlier in the week and spotted these flowers in a nearby churchyard. It was quite a dark, cloudy day and it had been raining, but the bright yellow colour caught my eye and I felt they needed to be photographed!
I hope they bring a splash of colour to your day and that you are also feeling a little more hopeful for the future. If you have kids returning to school this week, very best of luck.
I've added this blog post to the wonderful #MySundayPhoto linky hosted by Darren Coleshill's photography blog. Follow this link to see photography taken by other bloggers.