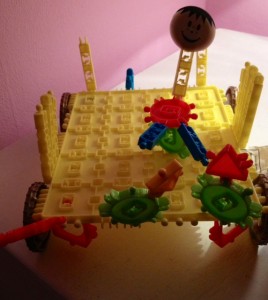 Helen, my eldest daughter, has recently become very keen on arts and crafts and construction toys. I guessed the My First Bizzy Bitz set was going to be a hit when she undid the parcel and quietly disappeared off to her bedroom for half an hour!
She re-appeared with a spaceship she'd made. Although originally a spaceship, it was soon transformed into a car and then various other smaller items were made for other members of the family.
So what is Bizzy Bitz? It's a construction toy made of various plastic components; wheels, squares, triangles and so on. They all lock together using a ball-and-socket joint system and there are no rules whatsoever; your child can put this together in any way they want.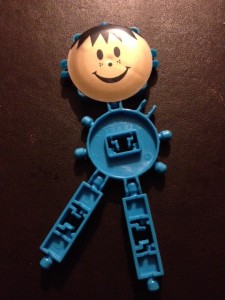 It certainly fired Helen's imagination. On day one we had the spaceship and car plus an aeroplane, model man, water wheel and one or two items I cannot quite describe! I can also appreciate the ball and socket system is great for developing fine motor skills.
Kits range in price from £4.80 and go up to £29.99 for a package containing 350 pieces. The My First Bizzy Bitz set that Helen has been using contains 110 pieces and has an RRP of £13.99.
It's no secret I have a bit of  a thing about gender issues. It was, therefore, very refreshing to see the Bizzy Bitz website is packed full of images demonstrating girls using this toy. I can imagine boys and girls really appreciating this toy and I've been assured it will be marketed accordingly (watch out for the TV adverts, the campaign is running between now and mid-April).
All things considered, Bizzy Bitz was a big hit in this household. In these cash-strapped times, it's also great to see a toy with a very reasonable price tag.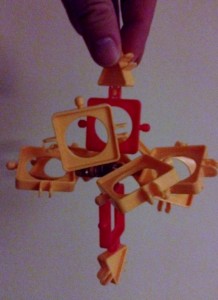 Interested in this blog post? Well have a read of these...