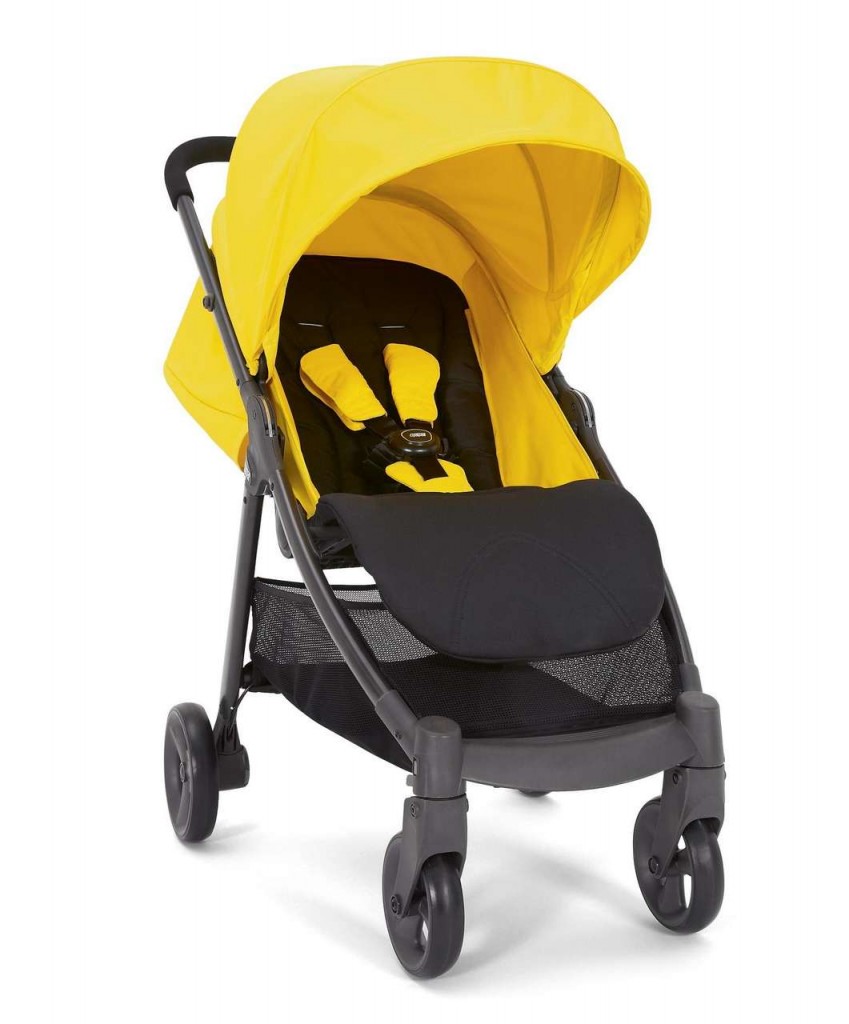 I recently attended The Baby Show and while there, was given the opportunity to try out the Armadillo Original pushchair from Mamas and Papas. Well, I say I tried it out, it's not quite that simple.
I had been planning to take Toddler Adams but on the day she was ill and so I took her older sister, Helen. At six years of age, Helen is actually too old and a few kilos too heavy for the Armadillo. As soon as she saw the buggy, however, she climbed in and wouldn't budge. In many respects it was a trial by fire and the Armadillo coped very well!
The first thing that struck me about the Armadillo Original was how easy it was to steer with one hand. This is a feature I always look for on pushchairs and it was very smooth indeed.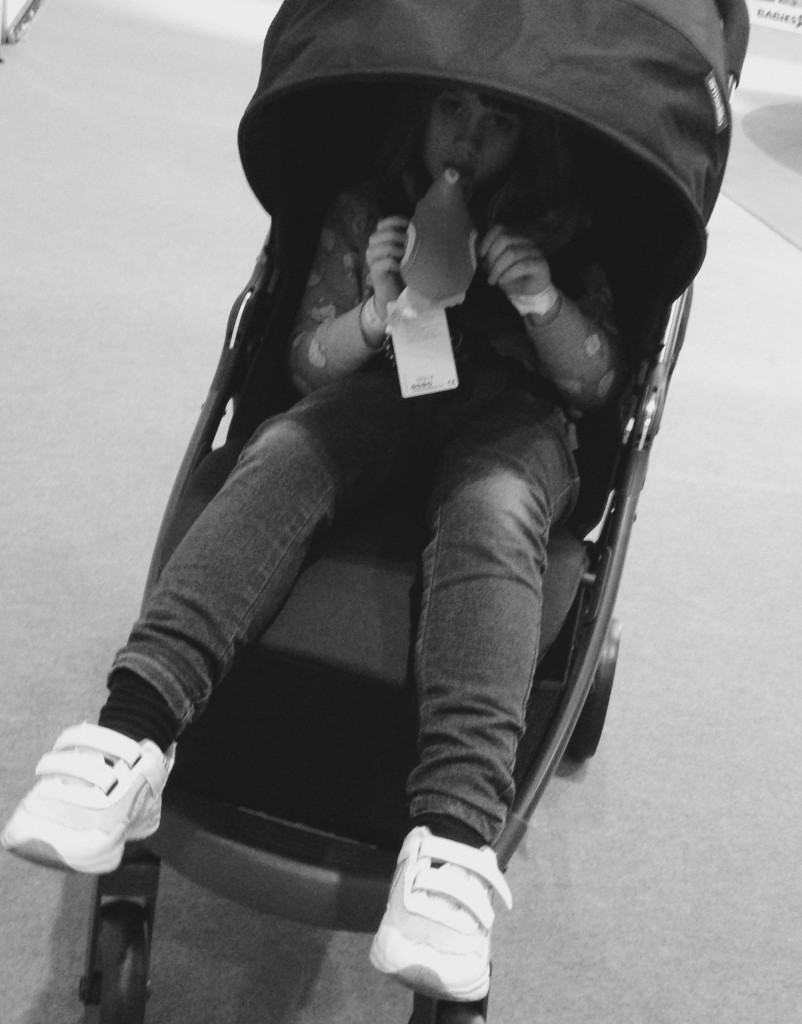 The Armadillo Original also boasts a large shelf underneath the seat and the seat can fold right back so the child is lying down. As you would expect, the front wheels will lock into place for going over rough ground. This product isn't, however, specifically designed for cross country use. I imagine it would cope with such terrain but it is designed for everyday use. If you are going to be yomping over muddy fields, you might want to try the Armadillo XT.
The one feature that really impressed me was the fact you can open and close this buggy with one hand. Many buggies make this claim, yet don't fulfil it. I did this time and again and on each occasion I managed to open and close the buggy single handily.
There are many accessories you can buy to go with the Armadillo Original. These include adapters for Maxi-Cosi and Aton car seats so you can convert the buggy into a travel system. You can also get a parasol, cup holder, foot muff and so on.
All things considered, it's a great mid-range pushchair. It's relatively light and easy to use. It certainly met with Helen's approval.
Prices for the Armadillo range vary. You can pay as little as £189 for the City model or pay over £500 for some of the more expensive in the range. The Original, however, comes in at £249. It is available from the Mams & Papas website or any of its stores.
Disclosure: I was leant a Mams & Papas puschchair during my time at the Baby Show. Thoughts and opinions are my own (…and Helen's).
Interested in this blog post? Well have a read of these...