I think we can all agree that 2020 has been a demanding year. With children at home being homeschooled and combining this with the stress of working from home, it's quite understandable some people would want to give themselves a bit of a boost. I was asked to try out a few different health supplements from Vegetology. Feeling exhausted after months of living with the pressures of Coronatime, thought I'd give them a go.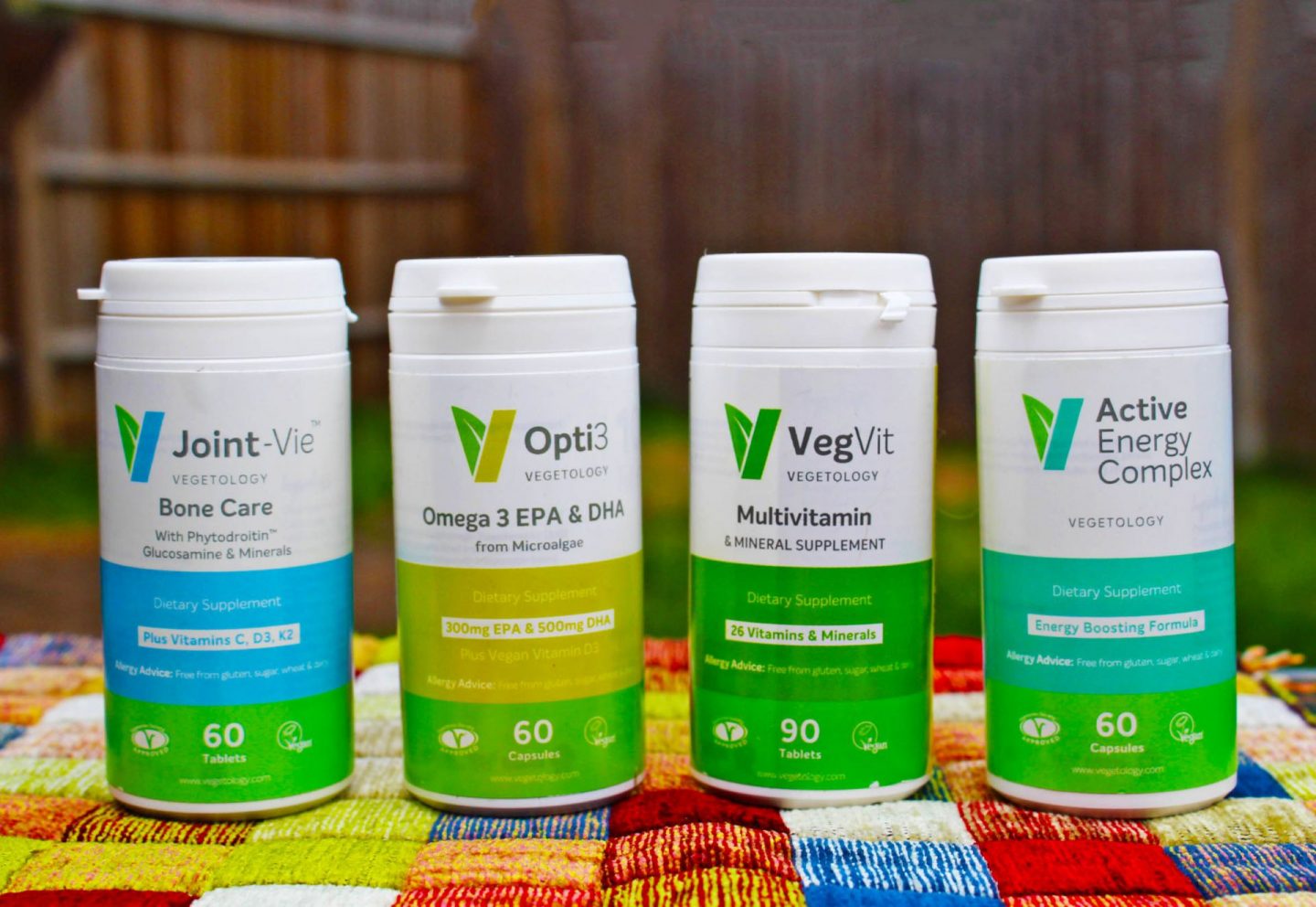 My approach to supplements
Before I talk about Vegetology and it's products, I feel the need to make clear my approach to taking supplements. A good diet and regular activity are at the core of my approach to staying healthy. I very much see supplements as complimenting a healthy lifestyle, not an essential part of one. I do take supplements myself, but generally only when I am facing a particular health issue. With that said, here is some more information about Vegetology.
Introducing the Vegetology range
The Vegetology range has been designed with all family members in mind, young and old. The ingredients have been ethically sourced, are not genetically modified and are free from gluten and any animal products so meet all sorts of dietary requirements.
With such a planet friendly philosophy, I was (…at first) dismayed to see the containers the supplements came in were plastic. It turns out, however, that I was mistaken. The containers are made from sugar cane so will biodegrade within 10 years!
The range itself is quite large. It ranges from from Pregnavie supplements for pregnant women to Vitashine Vitamin D spray for people who don't like taking tablets.
I was sent four products to try out. They were: Active Energy Complex designed with busy parents in mind, Joint Vie for fitness fanatics, Omega 3 Opti3 for those who don't eat fish and multivitamins for the whole family. Here is what I thought of them.
Vegvit multivitamins
Described as an 'all-rounder' Vegvit boasts a huge array of vitamins and minerals. Each tablet contains Vitamin A, a variety of B vitamins, vitamin C, iron, magnesium, folic acid and so on. Apparently, the capsules have been designed for quick absorption into the body.
The capsules are a little on the big side for children, but for an adult, are easy to swallow. As Vegetology says, these are a good all-rounder. At £12.99 you get 90 tablets.
Opti3
I was particularly keen to try this supplement. Although aimed at those who do not east fish, I was keen to see if this would help with a joint issue I have developed through working out a bit too much during lockdown.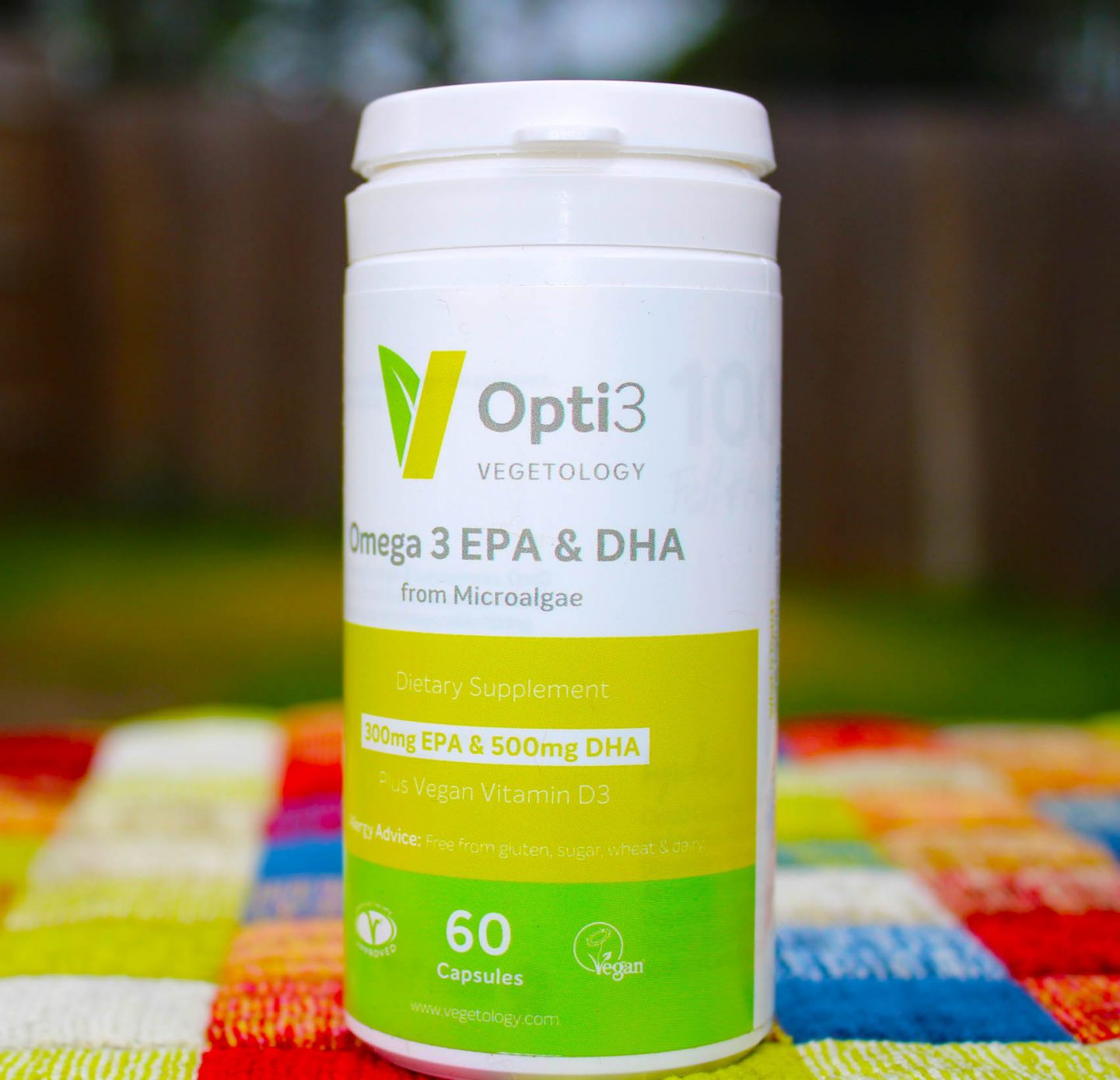 Each tablet provides 835mg of omega 3, but it is not sourced directly from fish. Fish obtain omega 3 by eating algae. To remain vegan compliant, Vegetology has cut out the middle man (fish) and derives the omega 3 direct from the algae. The tablets also boast a dose of plat-based vitamin D3 which gives a boost to the brain.
You can expect to pay around £16.95 for 60 capsules. This product is also available in liquid form.
As for my joint issue, it did ease up slightly when I started taking these tablets. I can't say for certain it was a result of taking them but they may have played a part.
Active Energy Complex
This was the supplement I really wanted to try out. It provides a combination of vitamins including B12, B2 and plus iron. It's made using herbs common in traditional Chinese medicine and has been designed to give parents an energy boost when they need it most.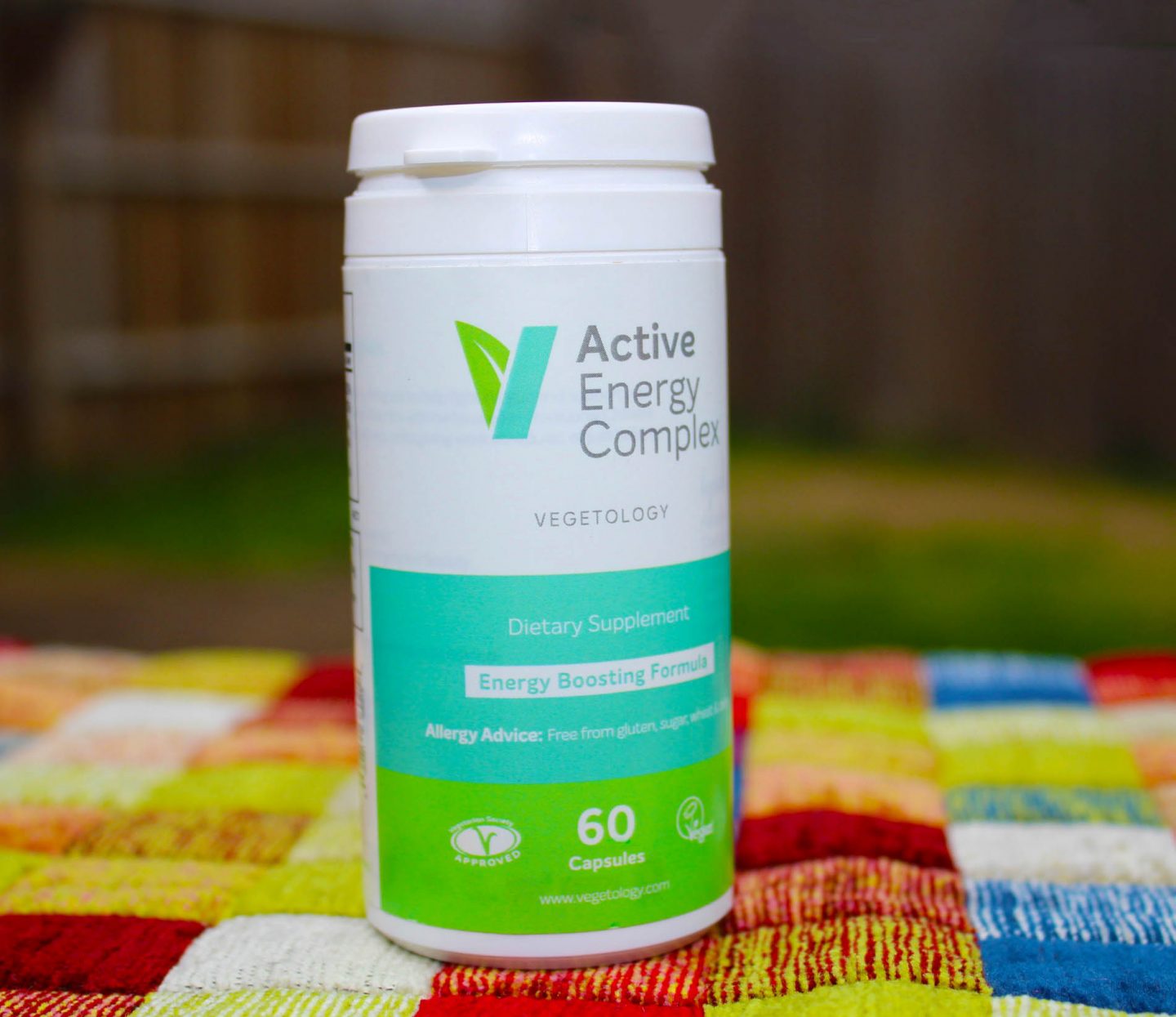 I can tell you that after months of homeschooling and working from home followed by the school holidays, I needed a boost! The Active Energy Complex did not disappoint. These were definitely my favourite out of the supplements I tried. They gave me a welcome boost when I felt I was flagging and some days helped me get going in the morning.
Expect to pay £9.99 for 60 capsules.
Joint-Vie
The supplement for fitness fans. Joint Vie provides magnesium and calcium plus vitamins C, D3 and K2. They also boast glucosamine and phytodroiton.
Joint-Vie has been designed to keep bones healthy and help with cartilage function and collagen formation. This is the supplement I have used the least so I can't tell you I have noticed any spectacular benefits to taking it, but I have no reason to doubt the claims made of it. Expect to pay around £12.99 for 60 tablets.
Concluding thoughts about Vegetology health supplements
Vegetology is not the cheapest range of supplements on the market, but it's also not the most expensive. Considering the quality of the ingredients they are very competitively priced.
I was impressed by the Active Energy Complex. This was certainly the stand-out product. If you are vegan or gluten intolerant or simply want to try high-end supplements, Vegetology is a brand you may want to try out. The entire range is available online from the Vegetology website.