I went off for a cycle ride earlier this week. It was a significant moment (I'll explain why in a moment) but the route took my past a field of corn with a footpath running straight through the middle of it. Always on the look out for photo opportunities, I wondered if I could get a decent image if I went for a quick stroll up the footpath.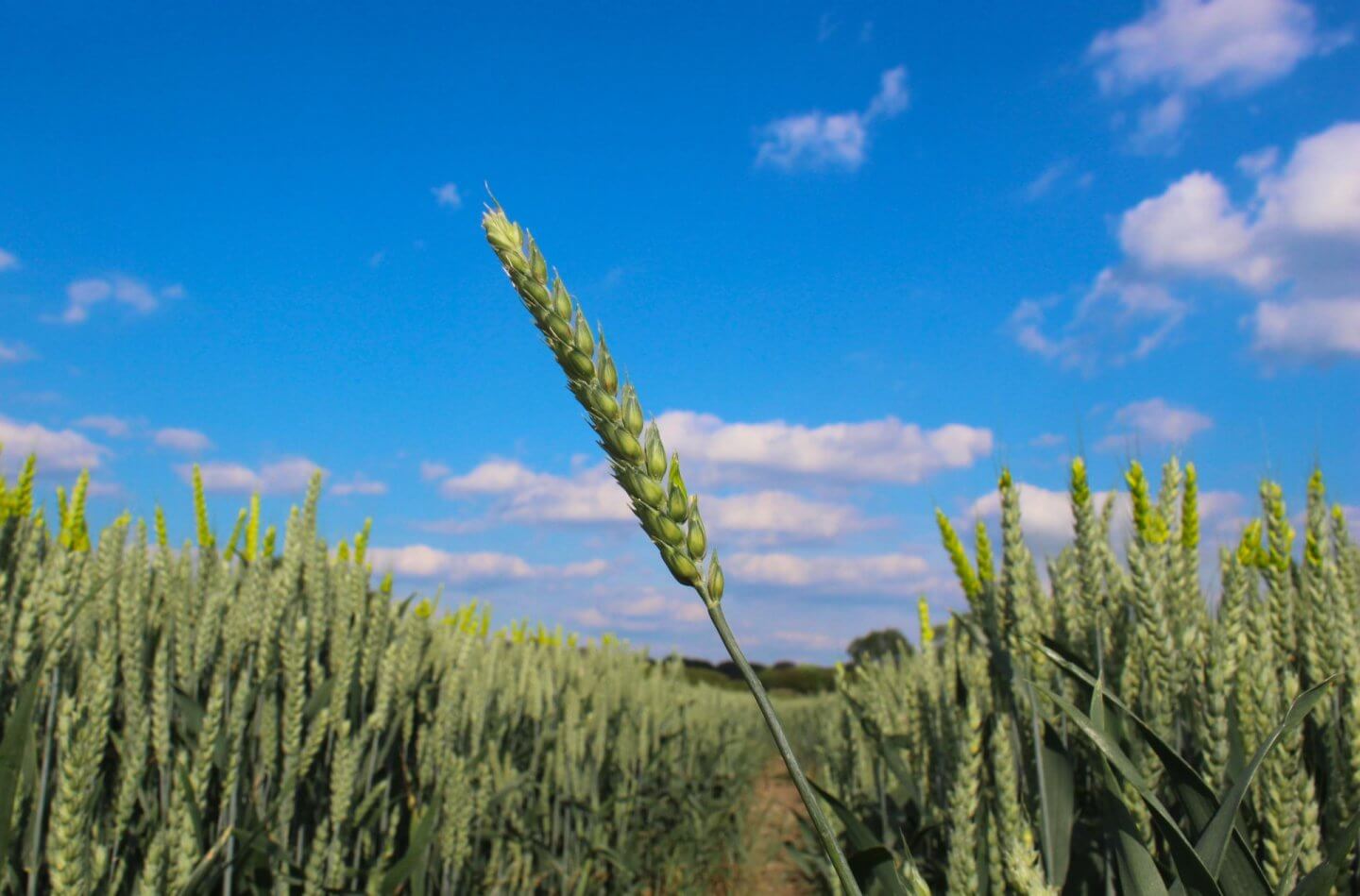 This is what I got. If you'd been there at the time, you'd have seen me crouching and bending in all sorts of bizarre ways to get in the perfect position to take this picture!
Thanks to my upbringing, I have something of an obsession with corn. I can't pass a field like this without reminiscing on my childhood. I grew up in the countryside and the house we lived in when I was a very young boy was as rural as South East England gets. It was at the end of a mile-long, dead-end, single-track road that was flanked by two corn fields.
The school bus would drop me off at the end of that road and I walked back to the house. I can still see those beautiful, golden fields of corn in my mind's eye to this day. I remember the farmer inviting me on to his combine harvester when harvesting the corn and back in those days stubble burning was legal. I recall looking on as the corn stumps, stripped of their valuable grain, were torched. It was a practice that had to be banned for environmental reasons but, wow, those fires were ferocious!
As I say, I'm slightly obsessed with corn and as you can no doubt tell, a country boy at heart! Anyway, you probably want to know why the cycle ride was significant.
I injured my knee during Lockdown No.1. I got a bit too obsessed with using a rowing machine and the results weren't pretty. Although I have managed to keep active, it's taken until now for me to be able to cycle any distance without experiencing pain in my knee. I broke the journey so I walked up hills and went on my detour to get this photograph, but this was the first time I'd attempted a lengthy cycle ride in ages so I was pleased it went well.
That said, I'm going to ask, have you any bizarre obsessions from your childhood? Maybe you have a thing for barley or flax? If so, let me know!
Linked to the #MySundayPhoto linky hosted by the Darren Coleshill photography blog.
Interested in this blog post? Well have a read of these...