If you listen carefully you might just hear the click click click of me taking photographs. At long last, and after a dispute with the retailer (don't ask), my new camera has arrived!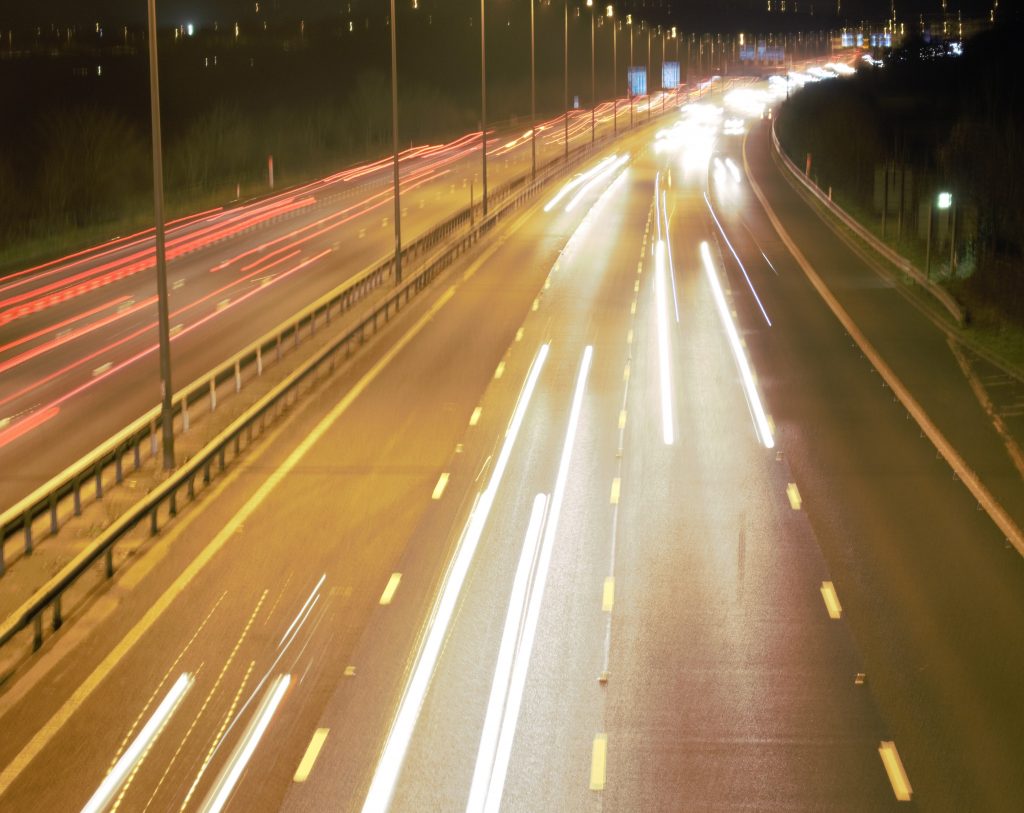 Excitement levels remain palpable and wherever I go, the camera goes with me. I know the novelty will wear off, but the two of us are still getting to know each other. I've made the move from a high-end Samsung bridge to a Canon DSLR and I won't be looking back.
The controls on my Canon are much more straightforward and enable me to take images like this one. I snuck out last night while my wife and kids were watching Home Alone. While they were otherwise engaged, I took this image from the most romantic of settings; on top of an exceptionally windy bridge over the M23 motorway.
I've driven over this bridge many a time and wondered what it would be like to tinker with the shutter speed and purposefully blur the lights of the moving traffic. The image isn't as good as I was hoping, but I now have a better idea how to take such images and I plan to get much more creative over the coming weeks.
Here are the technical details. The shot was taken in manual mode with the camera mounted on a tripod. IS0 was 125, aperture f5.6, focal length 41mm and shutter speed 2.5 seconds.
I'm linking this to the #MySundayPhoto linky hosted by the Photalife blog (formerly Onedad3girls). Do click on the badge below and pay the linky a visit, it's one of my personal favourites and features some great photography.
Interested in this blog post? Well have a read of these...