Sir Chris Hoy MBE must have the most amazing cabinet for displaying his sporting medals. With six Olympic gold medals, an Olympic silver medal and 11 World Championship titles to his name, this Edinburgh-born dad of two has a lot of shiny metalwork to put on display thanks to his track-cycling prowess.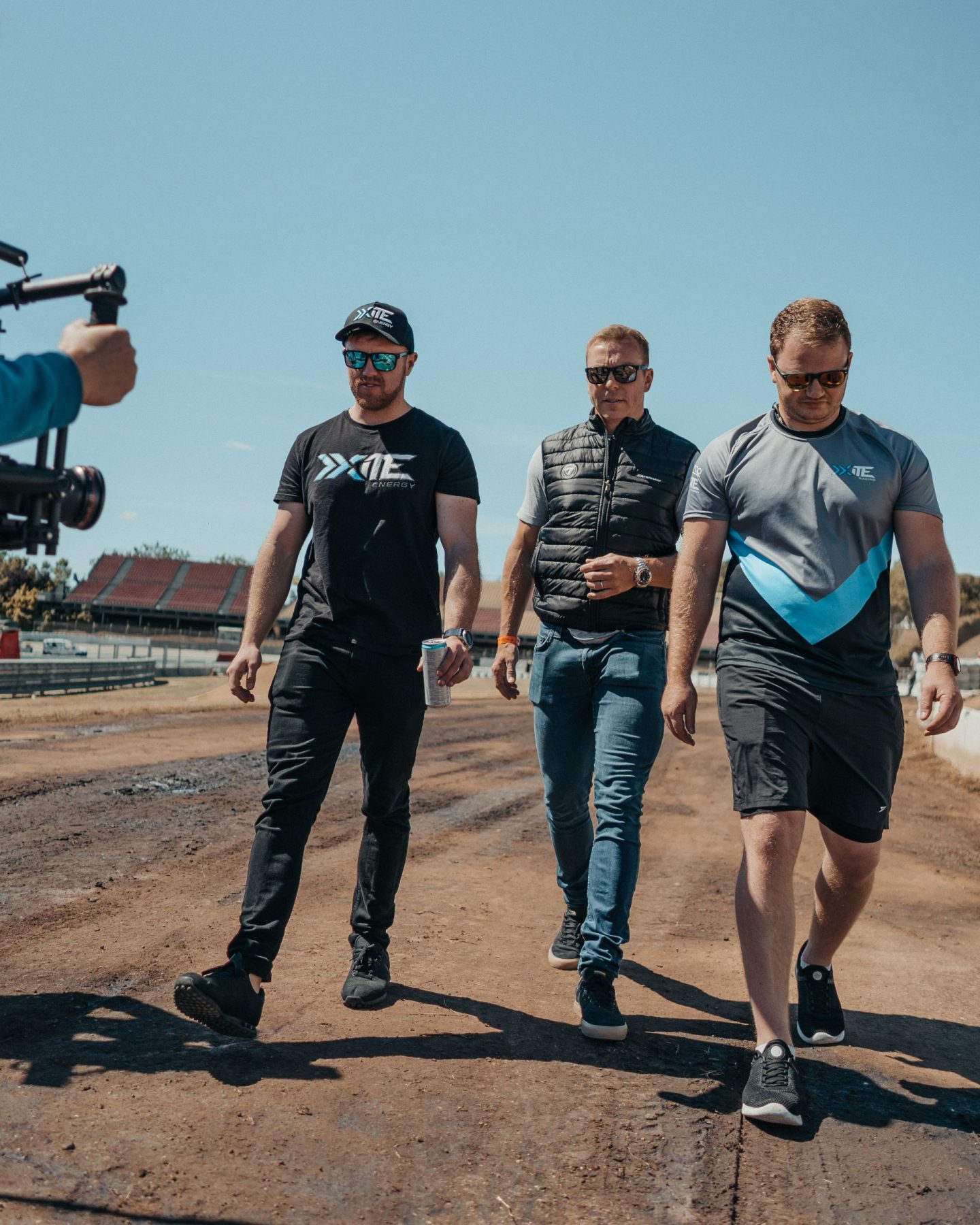 Hoy retired from track racing in 2013 and went on to write a series of children's books about a character called Flying Fergus. He also launched a range of bicycles and, as a hardcore petrolhead, has had a further career in motorsport.
Thanks to his love of motorsport, Hoy stars in a new series for car-focused streaming media service MotorTrend. Called Dream Jobs with Chris Hoy, the series launches today (21 February, 2020) and Hoy can be seen taking on various challenges including World Rallycross, Formula E and driving monster trucks.

Hoy spoke to me about the series, the Flying Fergus books and his work with the Scottish Association for Mental health. He also had some superb advice for mums and dads who have a child is talented at sports. Here's what he told me.
You've gone from the cycle track to the race track and beyond with Dream Jobs. For a confirmed petrol head, that must feel amazing?
"Yes, it's an amazing feeling, I'm incredibly lucky to be able to do things that I enjoy so much and have a passion for"
For those who aren't familiar with the concept, what can viewers expect?
"I get to meet racing drivers in different forms of motorsport, people who have dream jobs, and get to experience their dream job for a short while. Sometimes it's just driving the car and immersing myself in the event and other times it's actually taking part and competing alongside them. It's a wide array of different forms of motorsport from Formula E to Monster Trucks."
I understand we may see you undertake some unusual driving challenges such as rally cross and monster truck driving. You really are trying out a variety of driving experiences, right?
"Yes, that's the whole point of the series, to experience a whole range of completely different forms of motorsport to see what the differences are but to also see what the similarities are between them. And to try some more unusual forms that don't potentially get as much publicity as others."
I also understand you tried out Formula E racing? I've driven a few electric cars, including one or two electric sports cars, and I don't think most people realise how fast they can go or how quickly they can accelerate!
"Yes, the electric motors have a huge amount of instantaneous torque which can give you incredible acceleration off the start line from a standing start. It was a really fascinating episode to film and see how much development is going on in Formula E; it does seem that that is the future – not just for motorsort but for all forms of transport. It's a really exciting time to see how that is all going to develop."
I guess this is a real chance for you to have fun as you aren't racing competitively for this series, are you?
"I am competing in some of the episodes: World Rallycross I got to compete against the very best in the world, wheel to wheel with the best drivers in Rallycross which was straight in at the deep end! Pretty terrifying really when you've only had 1 day of practice! Other episodes you're not competing but it was a real wide array of different challenges, the World Rallycross one I think was the most nerve wracking!"
How about Sara, Callum and Chloe, do they join you in any of your driving escapades?
"They get to drive up to Edinburgh and back with me to see our family!"
Moving on to your other ventures, are we likely to see any further Flying Fergus or other children's books?
"We published the thenth and final edition of the Flying Fergus series which I was very sad to see come to a close but it was a brilliant, really enjoyable fun journey to go on with Jo and Clare. When I set out with the first two books, I didn't imagine it would get to 10. I have written another book for slightly older kids which will be coming out later this year. This one is not fiction, more a 'how to' book. Watch this space! I'm also still very much involved with my kids bike range, Hoy Bikes, something I'm very passionate about."
You're also well known as an ambassador for the Scottish Association for Mental Health (SAMH). What would be your message to any mums or dads reading this who feel they are struggling with their mental health?
"Don't bottle it up. The most important thing is not to keep it to yourself, there is always a huge benefit in talking and discussing how you feel, even on a micro level every day. So don't let things fester, and if things get serious and you can't speak to people close to you, then there is always someone you can reach out to like the brilliant guys at SAMH or other mental health organisations and services. Talk is the big message."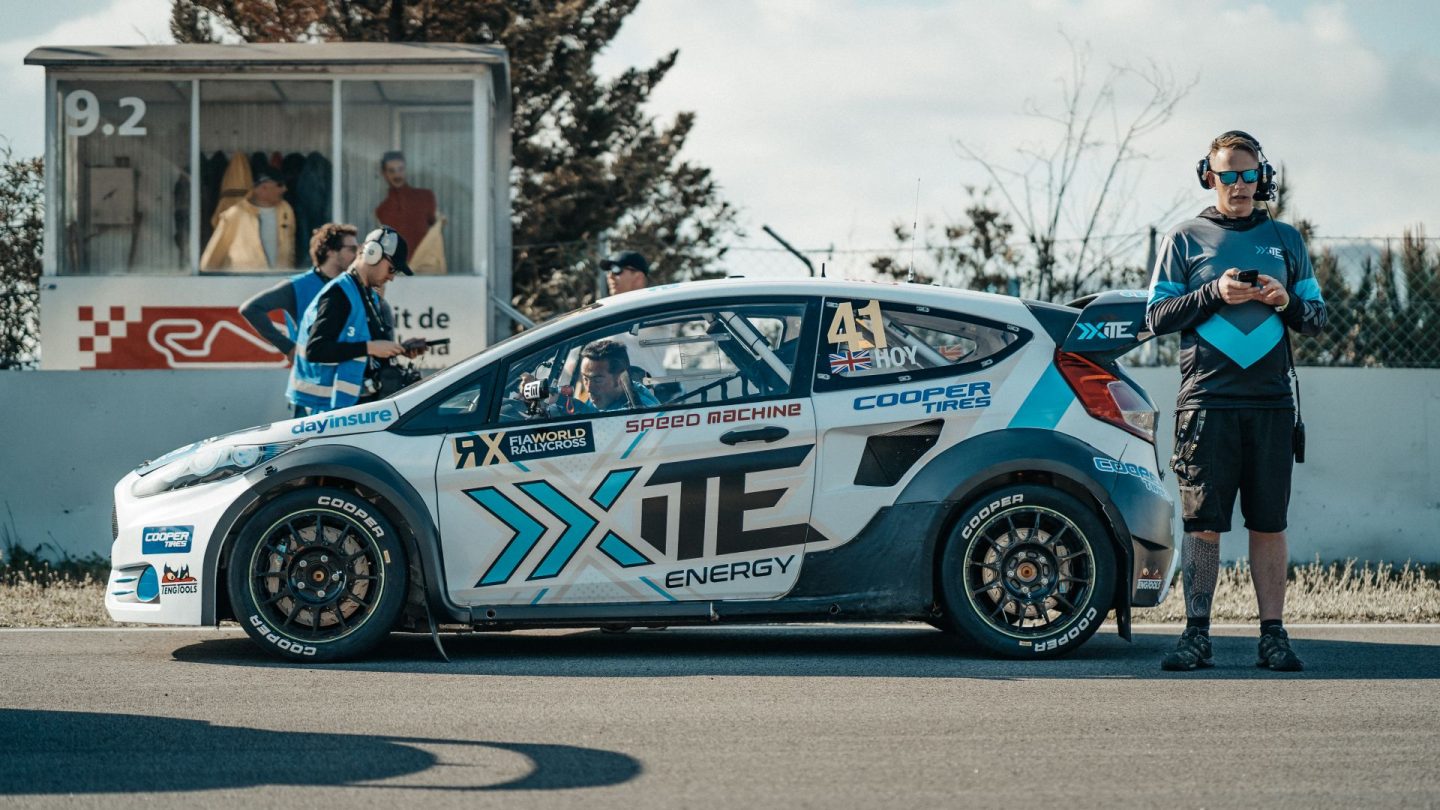 You've said some interesting things about the positive benefits of being active and how this can help maintain good mental health. Why do you think this is so important?
"Yes, the correlation between physical and mental health has been well documented. You don't need to be running marathons or cycling 100 miles every day but being physically active improves mental health and general wellbeing. It releases endorphins and hormones that will make you feel happier and help you see things in a different perspective."
There's a question I always like to ask sportspeople and as you are such a highly decorated Olympian and World Champion, I can think of no better person to ask! What advice would you give to any mums and dads who have a child who is gifted at a particular sport?
"Keep it fun, don't push them too hard. As soon as it stops being fun, they won't want to do it.
"You don't have to be the best at a young age to be a champion in the future, quite often works the other way in fact. The kids who are really, really good when they are young get pushed too hard, get used to winning and then when they get a bit older and it gets a bit tougher and they don't win all the time they don't enjoy it as much. Keep the emphasis on improving skills and having fun. Don't get too serious too soon."
As a cyclist and in your motor racing career, you must have had to spend a lot of time away from the family. How have you managed that? I guess tech like Skype, WhatsApp and so on must prove useful on that front?
"Yes, WhatsApp and Facetime have changed the way we all live our lives. It's great to be able to see your kids face to face, especially when they are so young and growing changing so fast. If you're away for a week you can see a difference in them. I'm away a lot but not for long periods of time now so it's not so bad. As a cyclist when I was competing I would be away for 8 week periods but that was before I had children and the travelling was definitely easier when I didn't have a family."
Watch the action for yourself
Dream Jobs with Chris Hoy is available to watch on MotorTrend from today (21 February 2020) To download the app or subscribe, go online to the the MotorTrend website. At the time of writing a free trial of the service was available.