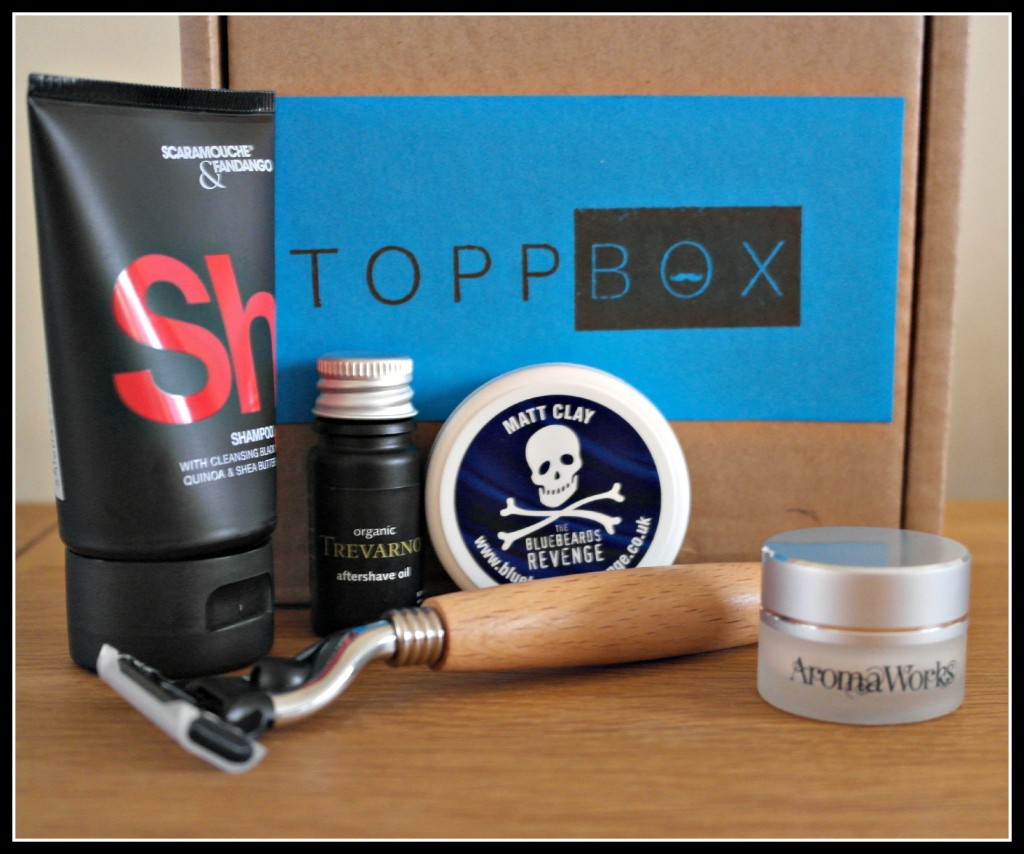 Subscription boxes are becoming incredibly popular. I've reviewed several dedicated to shaving and a few dedicated to male grooming and toiletries. TOPPBOX, however, has taken the obvious step and is offering both services (sort of, see below!).
I was sent one of its grooming boxes to see what I thought. Strictly speaking, this isn't a subscription service. At this point in time you can only buy the grooming boxes as a one-off purchases.
That said, there are several different options of varying prices ranging from £11 to £30. In other words it's great for the gift market (Oh, is that Christmas I see on the horizon?).
The brands that are likely to feature in your box are Scaramouche & Fandango, The Blue Beards Revenge and Aroma Works. In other words, trusted brands and not ones you will necessarily find on the high street with ease.
What makes TOPPBOX different is that it offers a personalised box. This is the box I was sent to review.
This particular option costs £19. Once you've paid, you send TOPPBOX an email answering a few questions about age, hair length, skin type etc. Based on your answers, you will receive one 'lifestyle' item and four travel-sized items.
Having to send an email makes the process a little clunky. Nonetheless, it does work.
Based on my answers I received a beautiful wooden handled razor, The Blue Beards Revenge hair-styling matt clay, Scaramouche & Fandango shampoo, Trevarno aftershave oil and Aroma Works Men's Nourish Night Serum.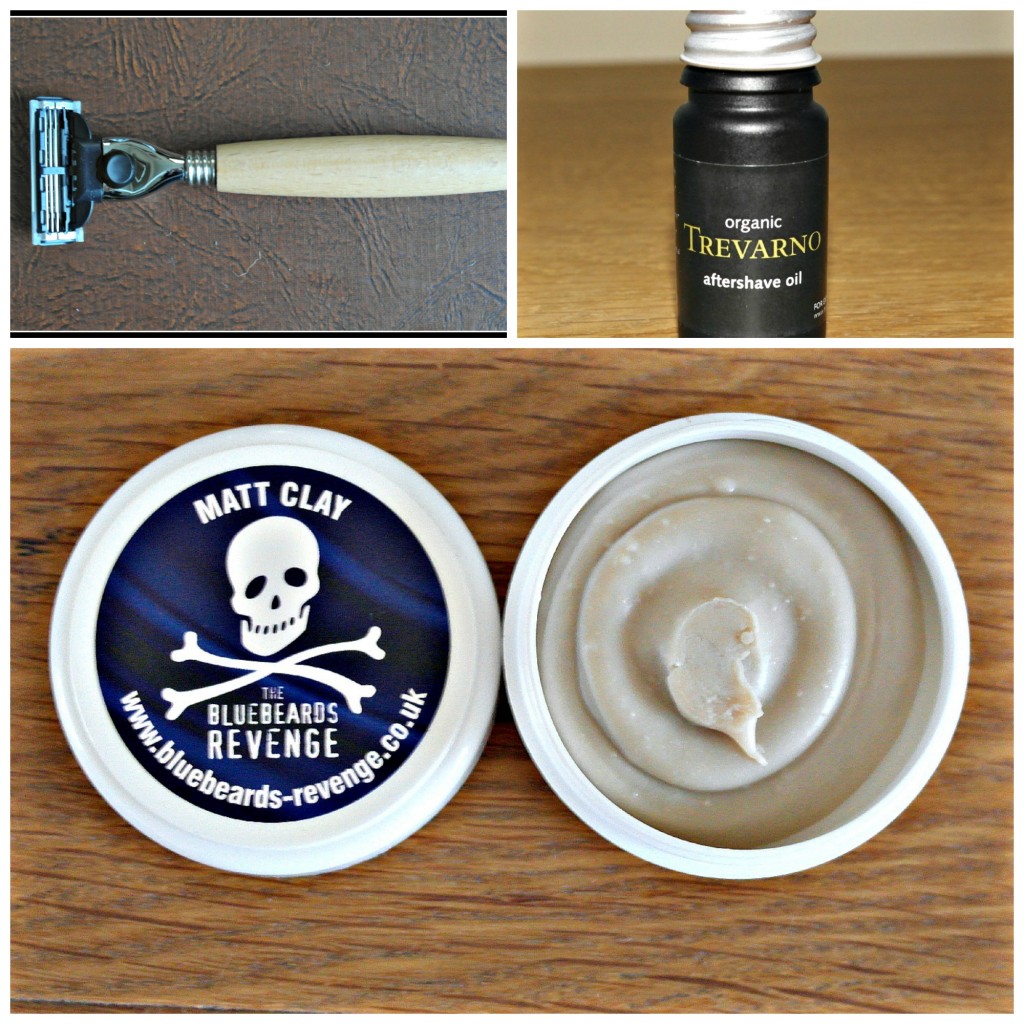 For this selection, I'm going to give TOPPBOX four out of five. The razor is a great item that oozes simple style. I've used Scaramouche & Fandango shampoo in the past and found it to be very good. The Blue Beards revenge Matt Clay is a strong hair product, although be advised it has quite a strong scent that may not be to everyone's taste.
The Trevarno aftershave oil was an interesting product to use. It's a blend of several different organic plant oils and essential oils. I did use it as an aftershave oil and found it to be very pleasant. I also decided to break all the rules and used it as a beard oil and it did the job very well.
Aroma Works produces a variety of items aimed at guys. It just happened to be bad luck the one included in my box, night serum, is a product I choose not to use (for personal reasons). That said, it's well packaged, it has a nice aroma and apparently it's very good at penetrating and hydrating the skin. If your grooming schedule includes night serum, I'm sure you'd get along very well with this product.

As I say, TOPPBOX also operates a shaving subscription service. I have no experience of using it, but a few different options of differing prices are available if you wanted to try it out and you would receive regular deliveries.
I've had fun with TOPPBOX. I can see it's a great way to try out different grooming products. I think it's real appeal is going to be in the gift market.

Disclosure; I was provided with a TOPPBOX personalised gift box for review purposes. Thoughts and opinions my own.
Interested in this blog post? Well have a read of these...