Skin is the human body's largest organ. Despite being male, I've written about my skincare regime many a time. It's not over the top; merely cleansing and moisturising with a bit of exfoliation from time to time, the latter being essential because us guys grow facial hair. During the summer months, however, skin requires some special care.  In this guest post, Louise Marchesin of Skinade provides some tips as to what us guys should be doing to look after our skin at this time of year.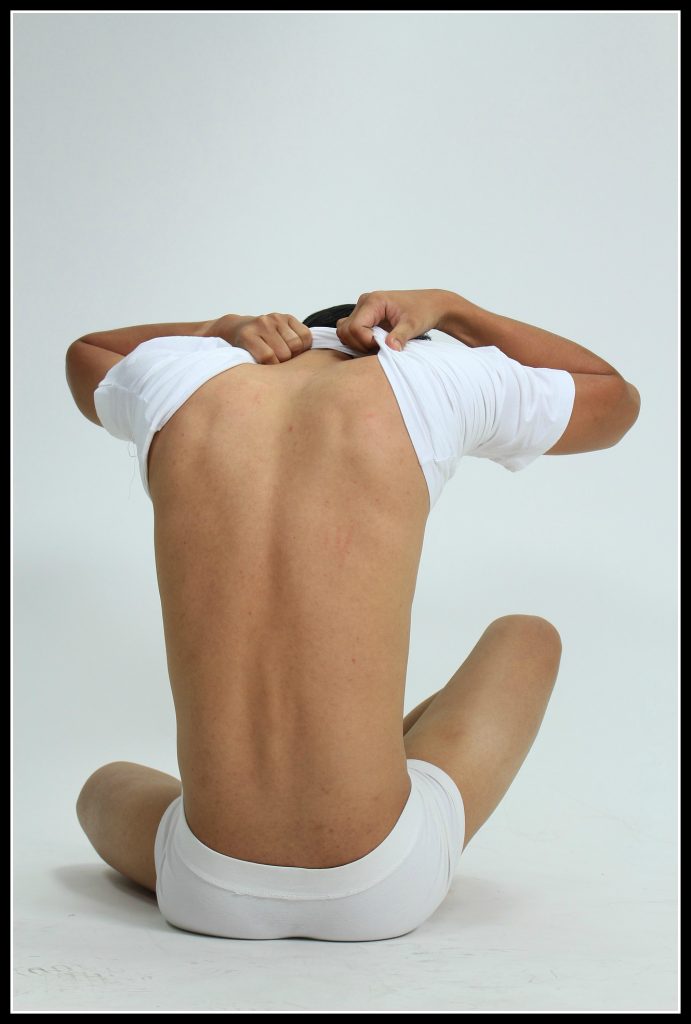 Trying to get your head around skincare can be daunting. It's an awkward truth that women have more delicate skin than men. While compared to women, men have thicker and oilier skin. If you're guilty of stealing your partner's lotions and potions, you may want to put down that tub and continue reading to find out what my 8 tips are for better skin, trust me, she'll thank you for it!
Back to basics
One of the key things that you should do daily to ensure your skin is at optimal health is to cleanse. Like washing your body to get rid of dirt, cleansing is the same. You should aim to wash your face with a cleanser twice a day. Kiehl's do a great cleanser that works as a shaving gel at the same time called Sky Flyin' Foaming Multi-Gel, it forms a nice lather and can reduce razor burn when used as a shaving gel. Perfect for saving time in the mornings!
Shaving savour
If you choose to shave, having a good razor is half the battle, next is how. One tip I always share with my male friends is to shave in the shower, the heat from the warm water allows your pores to open and softens the hair, this results in a much easier shave.
Is your shaving gel right for you?
Kiehl's shaving gel is a great one as it saves time. Taylor of old Bond Street shaving cream bowl is recommended if you're looking for something with that will help protect and moisturise your skin. What you do after shaving is also important, it's key to close open pores to avoid ingrown hairs or spots.
You can choose to go down the old fashioned route of a splash (essentially an antiseptic product that contains alcohol) if your skin is dry, using a splash will dry it out further. The second is a balm, this helps to protect your skin by giving it the moisture it needs after a close shave. The choice is up to you, but a balm with give your skin more protection and nourish it in the long run. L'occitane Cade After Shave Balm protects skin but also helps to soothe razor burn, redness breakouts and pesky nicks.
If you don't shave
Beard oil is far from just a fad. It helps to soften your beard while the oil helps to moisturise the skin beneath. Fit for Vikings Hálendið is perfect if you have sensitive skin and want a product that's unscented.
Do you exfoliate?
If the answer is no, you should. Your skin naturally removes dead skin cells however from time to time this process isn't as effective, this is where the skin can become dry and dull. An exfoliator such as Bulldog Original Face Scrub is ideal if you have sensitive skin.
Moisturisers
If you're not using a moisturiser, you're crazy! Even if you have oily skin it's something you need. It helps keep your skin soft and prevents your skin ageing prematurely. Kiehl's Facial Fuel is one of the best on the market, it helps to soften, awaken and protect the skin from the elements.
Protect from the outside
Sunscreen is a chore, but did you know that one of the leading causes of wrinkles is sun damage? Even if your products include an SPF, they don't provide the same level of protection that you will find using a sunscreen on its own. When picking a sunscreen, make sure to check if it has UVA & UVB protection. A lot of face specific ones now come unscented. Remember to wear sunscreen every day because the sun can still cut through clouds.
Feed from the inside
My last tip is looking at what you put into your body. We know the saying 'you are what you eat' all too well. It's true after a few too many late nights or chippers this can take a toll on your skin and health. Skinade takes the inside out concept to help give you better skin. For men, in particular, our supplement can help control oil production. Skinade is packed full of B vitamins, for any busy dad, it's great for giving a natural energy boost during the day. Adding more vegetables to your diet and exercising can help not just your skin but your energy levels as well.
Incorporating these tips into your daily routine will help to improve not just your skin but mood and energy levels. Do you have any skincare tips that work for you?
Disclosure; Post produced in association with Skinade. 
Interested in this blog post? Well have a read of these...