You can really tell the difference between good and poor quality sportswear (or activewear, call it what you will). One label that's making an increasing impact in this sphere is Sundried. I was recently gifted a few items from its men's range to see how I got on with them and wow did I put them to the test.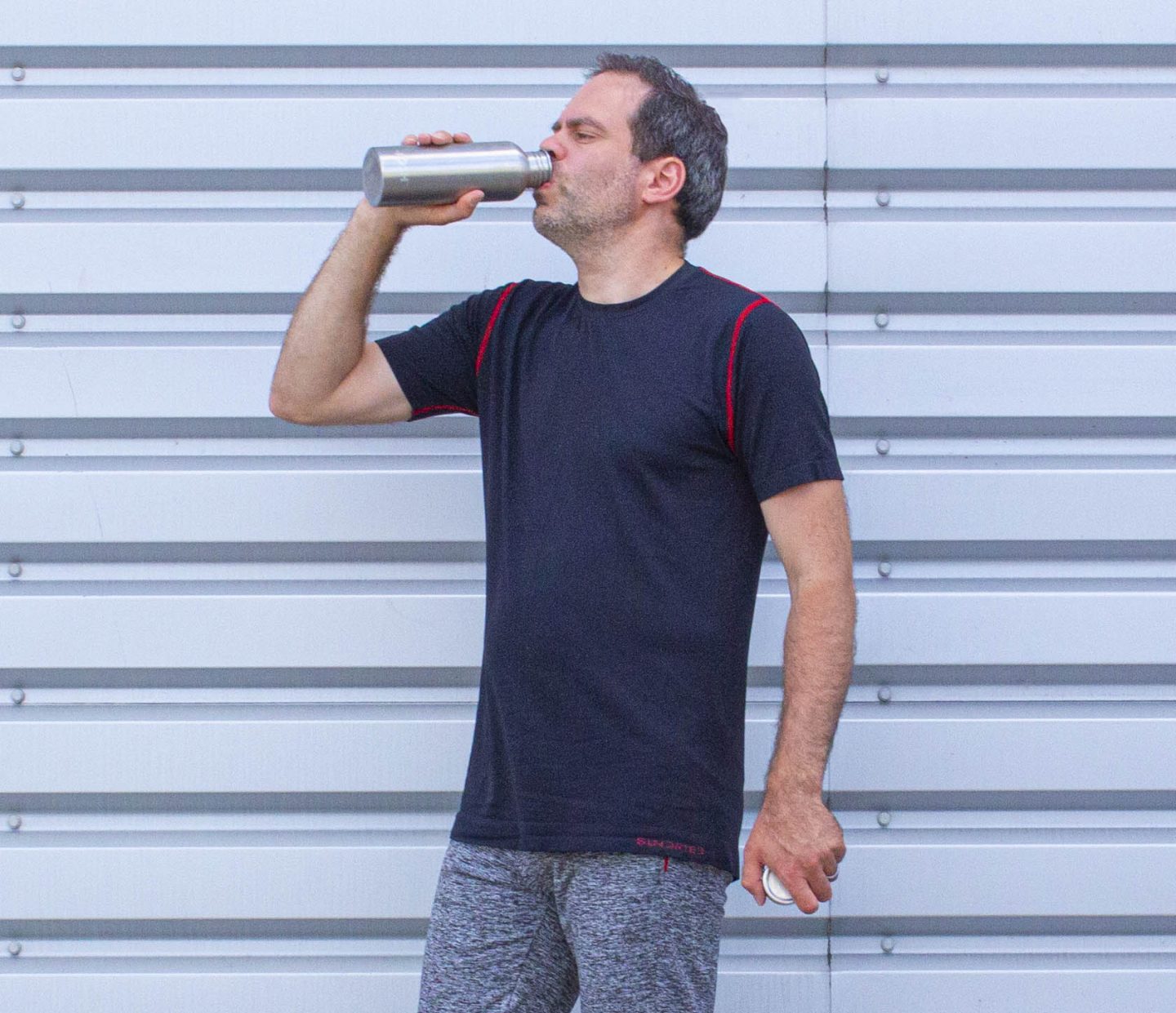 How did I put them to the test? I didn't do any yoga or go for a gentle stroll, far from it in fact.

I really wanted to give these clothes a hard time so on their first outing, I went to a climbing arena with my daughters Helen and Izzy. I found myself scaling all manner of climbing walls and abseiling down them.
Introducing Sundried
Sundried's ethos is to produce hard wearing clothes that will last as opposed to "cheap and disposable" clothing, to quote its website. Sundried's fabrics are largely made from recycled plastics and also…..coffee grounds.

Yes, that's right, coffee grounds. Apparently coffee grounds have natural odour preventing properties and also help products to dry quickly.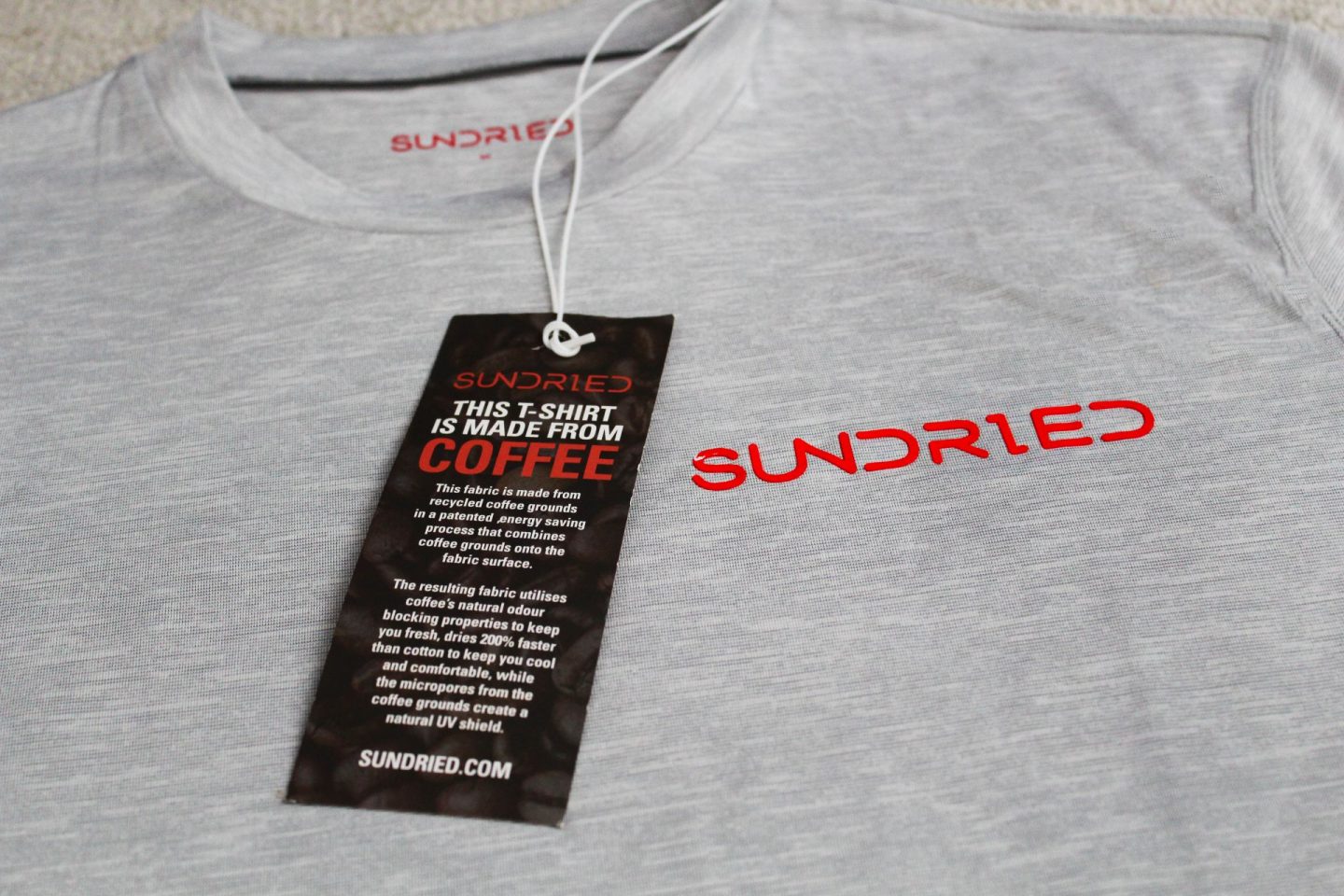 The Sundried range
The Sundried range is quite broad and it does produce and sells items for men and women. As you might expect, it features running leggings and t-shirts. It also boasts cycling gear, triathlon gear, swimming goggles and hats and so on.

I was trying out few essential pieces. These were namely: men's slim fitted jogging bottoms, men's half-zip base layer and a couple of its t-shirts.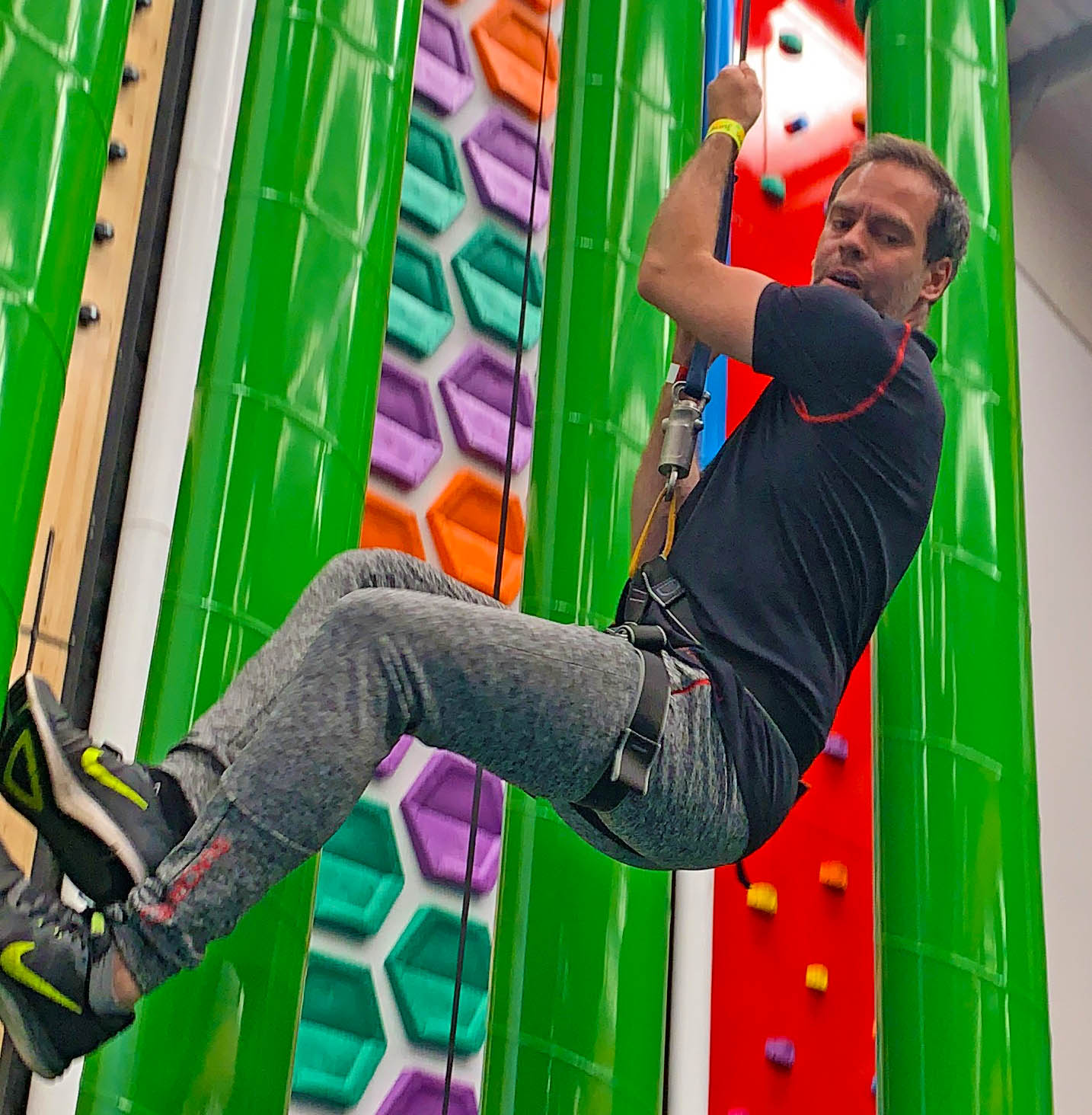 My thoughts on the range
The first thing I noticed was the orange detailing on the black olperer t-shirt, leggings, jogging bottoms and base layer. The zips were all orange, as was some of the stitching. I liked this, it gave the clothes a distinctive look.

As I am prone to do, I also took a look at the care label to see what the items were made from. The fabrics differed in every item but it was generally polyamide, polyester, recycled polyester and those coffee grounds I spoke about earlier.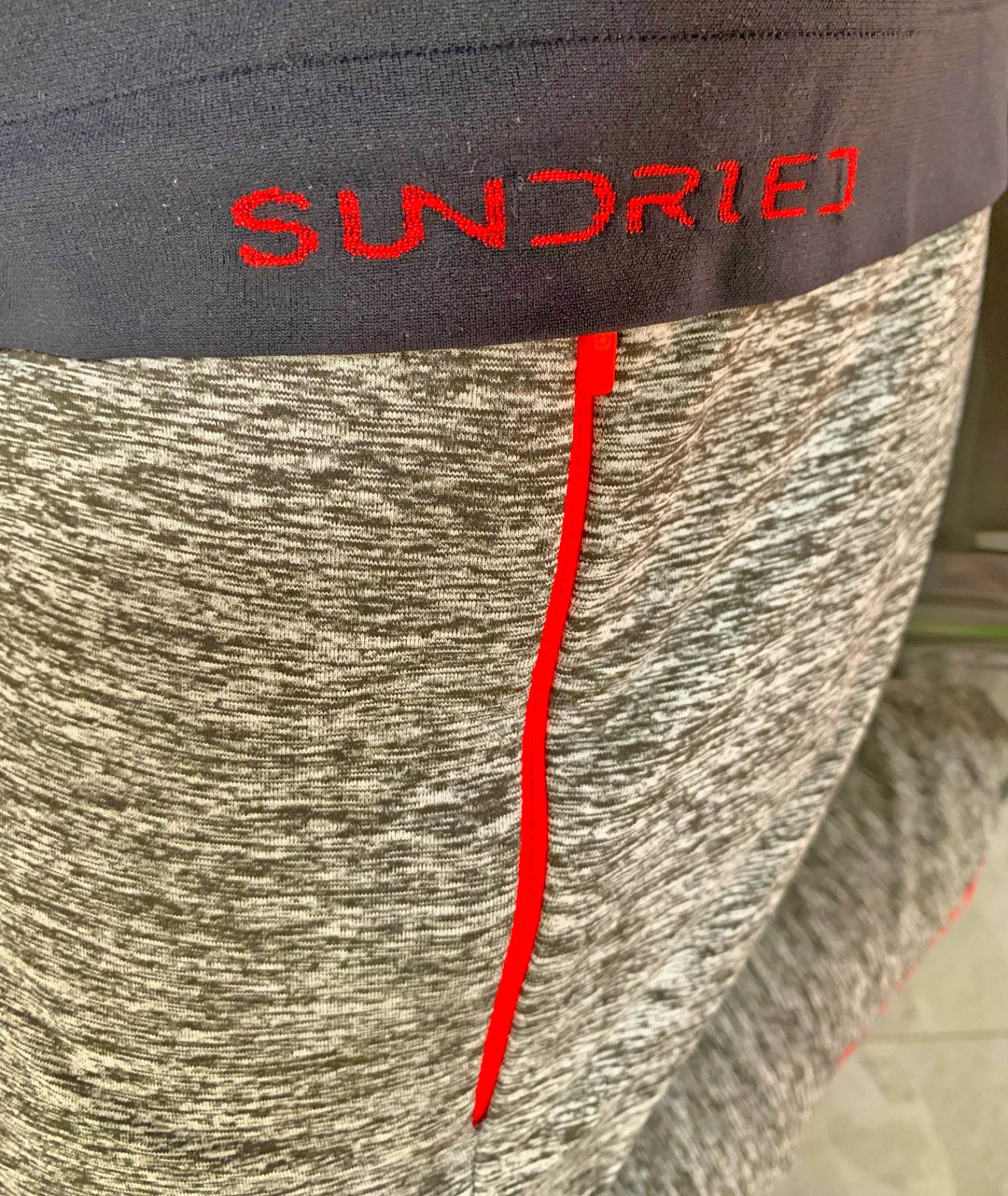 The jogging bottoms were tapered at the bottom. I've noticed this is definitely an "in" look at the moment.

While the t-shirts and base layer were made from thick fabrics, the jogging trousers were surprisingly thick. I wasn't sure I'd like this while exercising. I was concerned they might make it a bit warm but I've worn the trousers time and again while working out and haven't found myself getting too hot. That said, if you are a keen runner, you might want to consider Sundried's running leggings instead.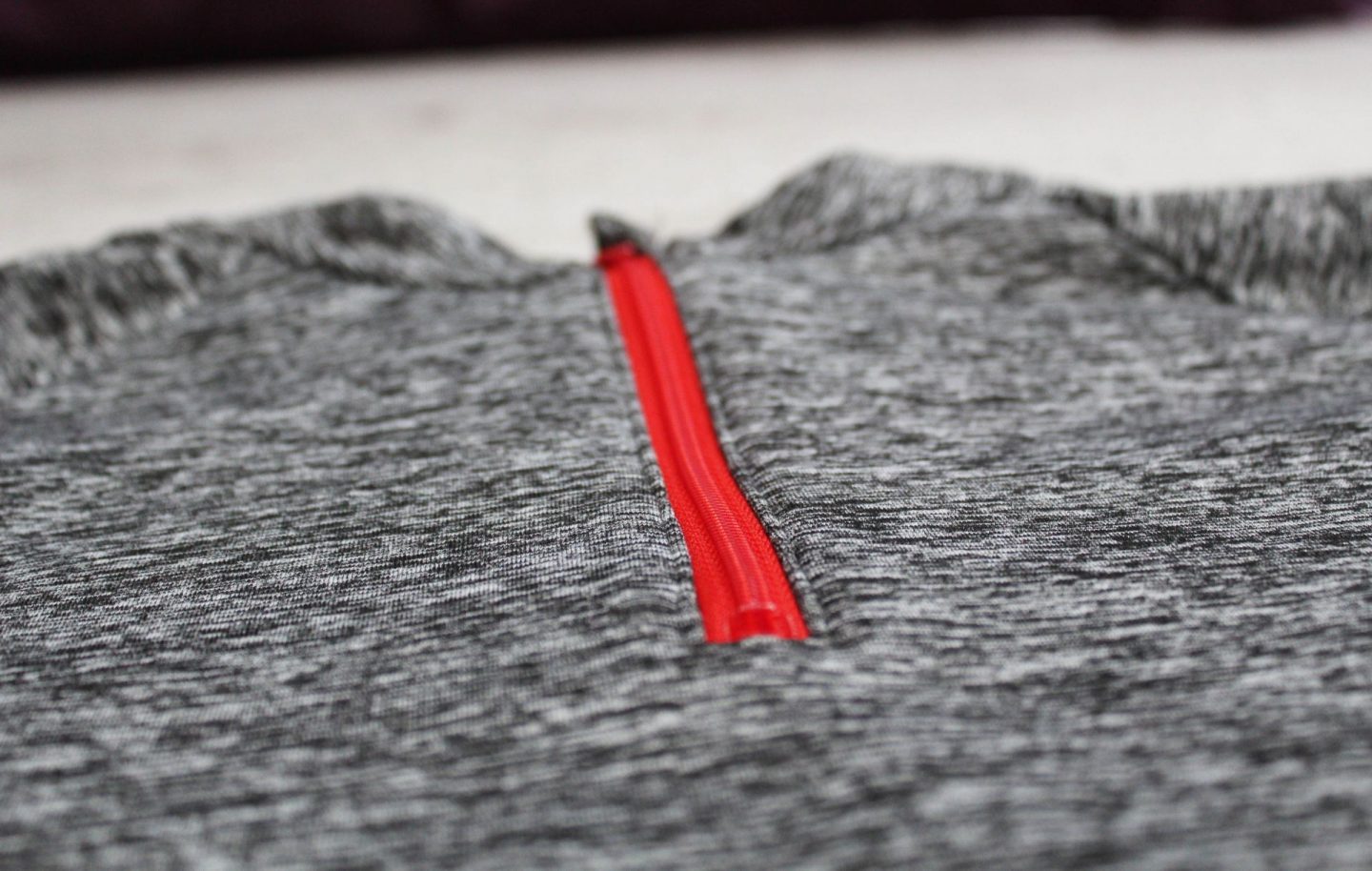 I appreciate the half-zip top and jogging bottoms can be paired, but I did it once and I wouldn't rush to pair the two again. It's a personal thing, but combining the two made me feel a bit like a teddy bear. That, however, is not a comment the on the quality of the garments. The quality seems to be very high.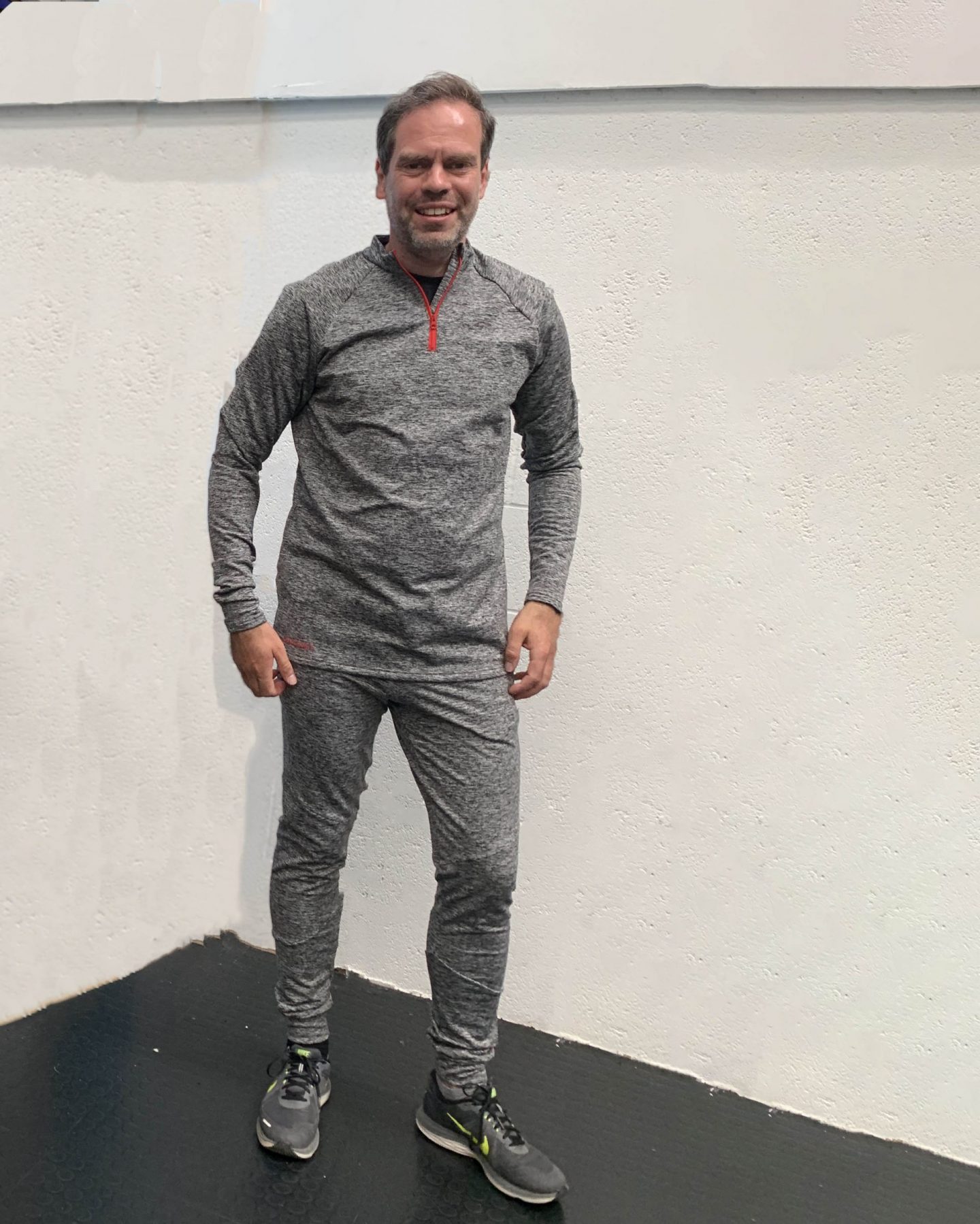 No matter what I have been doing, whether I've been using an exercise rig, using a rowing machine or making my way up a climbing wall, all the items were very comfortable. I have no complaints on that front whatsoever.

One further point I'd mention. The fabrics are designed to draw moisture away from the skin and they seem to do this well.
Further information and where to buy
You'll find further information and can buy Sundried items direct from its website. Just to give you an idea of costs, at the time of writing, the olperer t-shirts were priced at £40, jogging bottoms £60 and half-zip top £70.
Readers of Dadbloguk benefit from a superb 50% off orders. Simply use the code DADBLOG when ordering.
Final thoughts
The Sundried items look good and they perform well. They also look very good. There are cheaper items on the market, but you pay for quality. I'd say it's worth paying that bit extra for good quality sportswear that will last a bit longer.
Disclosure: I was gifted items from the Sundried range for the purposes of writing this blog post. Thoughts and opinions are entirely my own.