Imagine you have two children to support.  You have a secure job as a design and technology teacher but decide to jack it in and try your luck earning a living with your other half making personalised, laser-engraved gifts.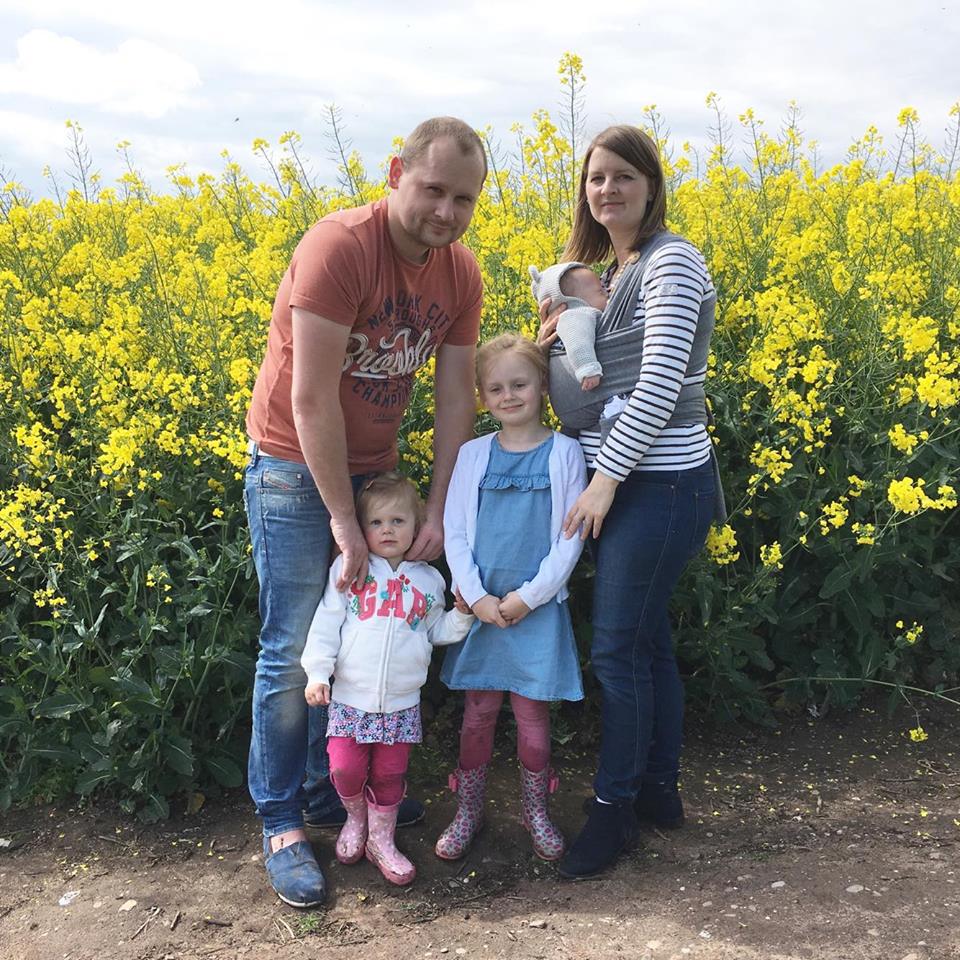 This is the path that Phil Tarnawskyj took, along with his fiancee Abbey. It's a journey that started in 2013 when the couple bought a laser engraver and started making products for family and friends. Jump forward to 2018 and Phil has left teaching to concentrate on the family business, The Laser Boutique, . The product range now stretches to 400 items ranging from keepsake boxes, photo frames, pencils and toys and the couple have had another child along the way.
Phil is another one of those dads who has kissed goodbye to employment in an attempt to improve work live balance. I've published other examples (see here and here for two recent examples). I hope you find his story inspiring.
Can you please introduce your family?
We are simply a hectic house with lots going on. Our three children and new dog Daisy keep me and Abbey busy. Our eldest and the main reason we started The Laser Boutique, Sophie is now seven years old. Elise is the middle child and the most demanding but loving in every way. She is three and makes me cry and laugh at the same time every day. Finally there is boss man Jacob. This little monster is 16 months and he is such an amazing little man! A little bit lazy as he has only just started walking… he seems to prefer the bum shuffle! Then finally there is Abbey and me Phil. Abbey is 28 and I'm 33. We work hard, fitting our business around family life.
With the family introduced, you'd better introduce The Laser Boutique.
The Laser Boutique started as some fun really. We launched the business in 2013 as a little side project whilst Abbey was expecting Sophia. I worked as a design and technology teacher for years and always wanted to use my skills to make items and gifts people for people to cherish and love.
We bought our first laser and went for it. Abbey took orders in the day and I would make them at night. It worked really well, but it became so popular we couldn't cope! At this point in 2014, we launched our website and focused on our brand identity. Fast forward to 2016, with three lasers and the money finally coming in, I took a leap of faith and left the rat race of education, and here we are now.
We have a unit in the middle of the countryside and feature on the ALL by MAMA website, an online marketplace for parent-run businesses. Working with my family and having control of my own time and destiny – it's a dream come true.
You left teaching to run the company, why was that? Was it to achieve a better work / life balance?
I needed a better life balance as teaching was crazy busy and so was the business. One had to give!
What is your favourite item from the Laser Boutique range?
I love finding a new idea and making it work! We have so many items – over 500 now and they all have different uses, but my favourite range is the toys! The best is the Noah's arc.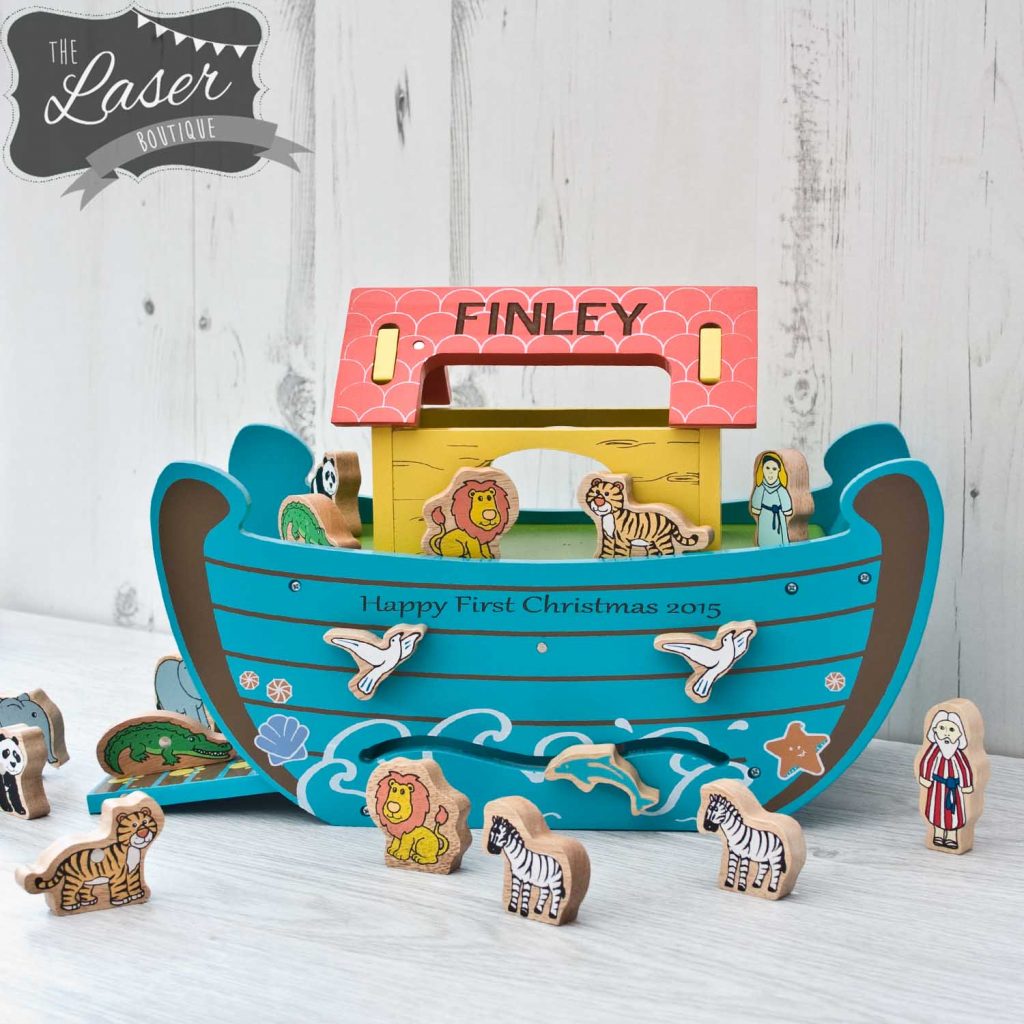 Is it a case that you are now in control of your work hours, so can attend school plays, do the school run etc.? 
I can work whatever hours are needed. It's hard work but so rewarding as we have so much freedom and flexibility.
Is there anything you miss about having a job in teaching? 
The kids and their strange ways do made me smile and entertained me. Each day was unique in every way!
Going back to your days in teaching, if one of your children fell ill on a work day, how did you provide the childcare?
We had zero childcare, so I would simply have to take a day off unpaid.
…..and how would you cover that scenario now that you are working for your own business?
We have days of 'bring the ill child to work' with lots of snuggles and fun to keep them going.
Do you think the Fatherhood Penalty is going to become a bigger issue (IE men taking on less demanding roles so they can concentrate more on family life)? 
I won't let this affect me because at the end of the day you work to provide and providing is not just financial it's love and care too.
As an employer do you ever see employees (male or female) struggling to balance work and family life?
This is a hard one as I'm always seeing people struggle to balance work and life with financial commitments and it's down to their own priorities. But yes, I see the balance as a tricky one from my own point of view.
Finally, in your experience as a father, is it easier to be a modern dad? Do you think previous generations had it harder with their rigid gender roles or is it better now things are getting a bit more fluid?
We find it easier (and more modern!) in our house to share jobs to get things done. For example, Elise will only go to sleep on me and not Abbey – so that's my job to get her to sleep etc.
Phil is not alone in, well, going alone
As mentioned above, I've published several similar articles over recent months focusing on men who have left the workforce because they have struggled to balance work and family life. There are some links in below. Their stories are very inspiring and I encourage you to have a read.
Interested in this blog post? Well have a read of these...