Here's a fantastic giveaway for comic lovers! To celebrate the 500th edition of The Phoenix, I have two copies signed by Robert Deas up for grabs that one lucky Dadbloguk reader will win (issue 481 and 505).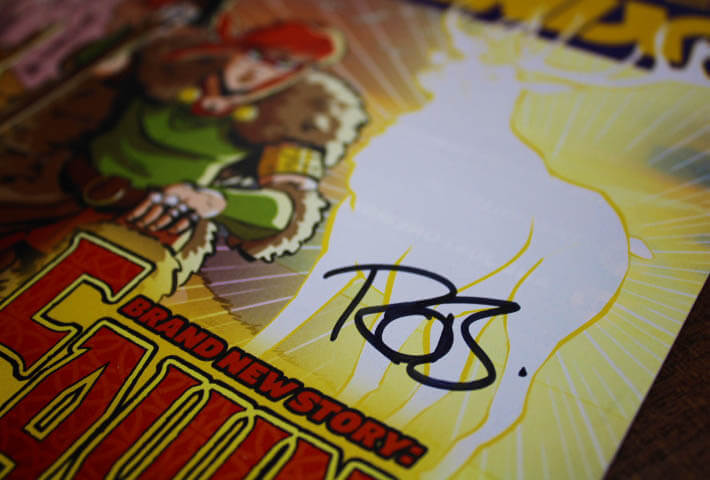 The Phoenix: What you need to know
The Phoenix is a wonderful comic for boys and girls aged between 7 and 14 that comes out weekly. My youngest daughter Izzy has been reading it for about a year and really enjoys the Bunny Versus Money strip. It's about a madcap story about a mean, bad tempered monkey who was meant to be sent into space, but his rocket ended up crash landing on Earth. Wrongly assuming he had landed on a new planet, Monkey tries to take it over with hilarious results.
The Phoenix is posted to your home address and the envelope is customised so Izzy's, for instance, always comes addressed to The Fantastic Izzy Adams.
One of the main selling points for me is that there is no plastic tat on the front of the comics. They rely on the stories and artwork of writers and artists such as James Stayte, Jamie Smart, Sammy Borras and Robert Deas.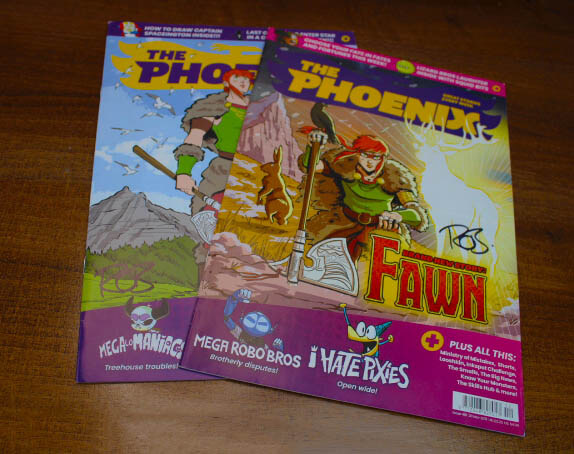 Win copies signed by Robert Deas
If you enter the giveaway, you stand to win two copies (issue 481 and 505) of The Phoenix signed by well-known comic artist Robert Deas, creator of Trailbalzers and the artist for Frankie and her Machines. Robert has a long track-record as a comic artist and has just created a new series for The Phoenix called Fawn.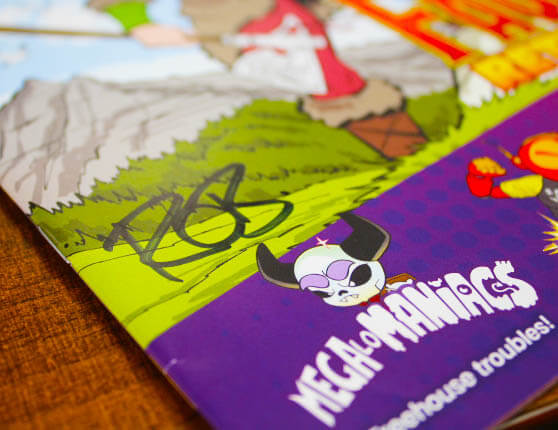 Fawn is an Earth Whisperer which means she can talk to animals. She also has other mysterious powers but as this is a new story, I'll leave the details there so you can find out for yourself.
Taking part in the competition is very easy. You'll need to fill in some details using the Gleam widget below (it's very easy and takes seconds). The Gleam will instruct you to leave a comment on this blog post and / or retweet a tweet. The competition closes at midnight on 3 November, 2021 and entrants must be UK residents aged 18 or older. The winner will be selected via random drawer.
Very best of luck to all who enter. If you want to learn more about The Phoenix, pay a visit to its website by following this link.
Interested in this blog post? Well have a read of these...