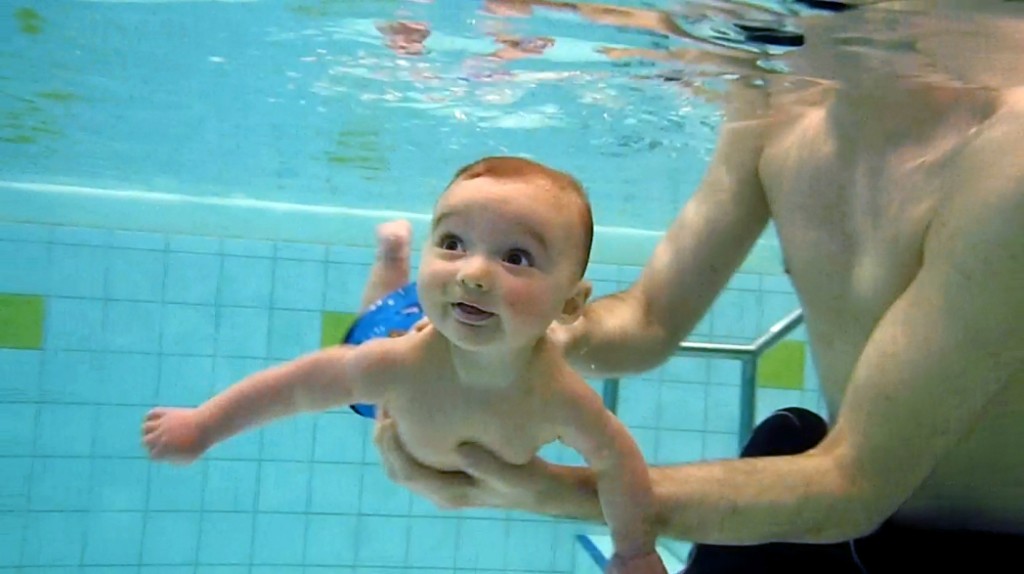 I've come to the conclusion that swimming lessons are rather like the three main stages of parenting. This theory came to me when I was at the swimming pool with both my kids the other day.
Toddler Adams was a little nervous of the water and clinging to me. Over in a neighbouring pool, meanwhile, was her big sister, taking part in a lesson and swimming independently.
What are these three stages of parenting I'm talking about and why are they like swimming lessons? To my mind it goes something like this;
Beginner's lessons
Helen started formal lessons at the age of four. Every child was accompanied by a parent and they were rarely, if ever, more than arm's length away.
This represents those early years when your children are completely dependent on you. They don't want to go far and you won't let them do anything risky.
Stage one
After a short while, Helen progressed to the next stage. As a parent this took a little adjustment as neither my wife nor I were allowed into the pool with our child. We sat at the edge, fully clothed and watched as a swimming instructor took control of our daughter. Helen's confidence grew and it was quite obvious she didn't need or want us interfering in her lessons.
As an aside, my wife took her mother to watch Helen on one occasion. Apparently Granny was poised at the edge and looked more than once like she was going to dive into the pool to rescue Helen, such was her discomfort.
In fairness, I can relate to this. It was a major change to get used to, moving from being on hand to help Helen if anything went wrong to leaving her with someone else.
This represents the school years. Your child is building in confidence but you have to let them explore the world and make mistakes. Sure, you're on hand to help, but you can't hover over them or get too involved.
Advanced
Here we are, the stage that Helen has now arrived at. She's in a larger group with only one instructor. On a good day she will swim the entire width of the pool without any help.
My wife and I are no longer at the edge of the pool. We're even further away; in the neighbouring pool with our youngest. We look over longingly to see how our eldest child is getting on and she's laughing, swimming and doing just fine. We hope to catch her eye and give her a wave, but it rarely happens.
This represents the late teenager years. It's that time when she'll be living independently. We may hear from her every now and again but will be assuming that no news is good news.
As Toddler Adams clung on to me the other day, I looked over to that pool and I could see my life flashing before me. As if to prove the point, I realised that, just like the fiercely independent tenager, I hadn't called my mother in over a week and that I must get on and do so.
That's my theory. Do you agree? Can you relate to this? Perhaps you think I'm barking mad. Whatever your thoughts, please leave a comment below, I'd be interested to know.
Above image; MasterFinally. Image reproduced under Creative Commons 3.0 agreement. For more information and links to the various Creative Commons agreements, please follow this link to my disclosure page.