If you were to ask me to produce a list of family friendly hatchbacks off the top of my head, the Toyota Corolla would definitely be one of the first cars I'd mention. Despite the fact I see increasing numbers of them on the road, I had never driven a Corolla so was very keen to see what it was like.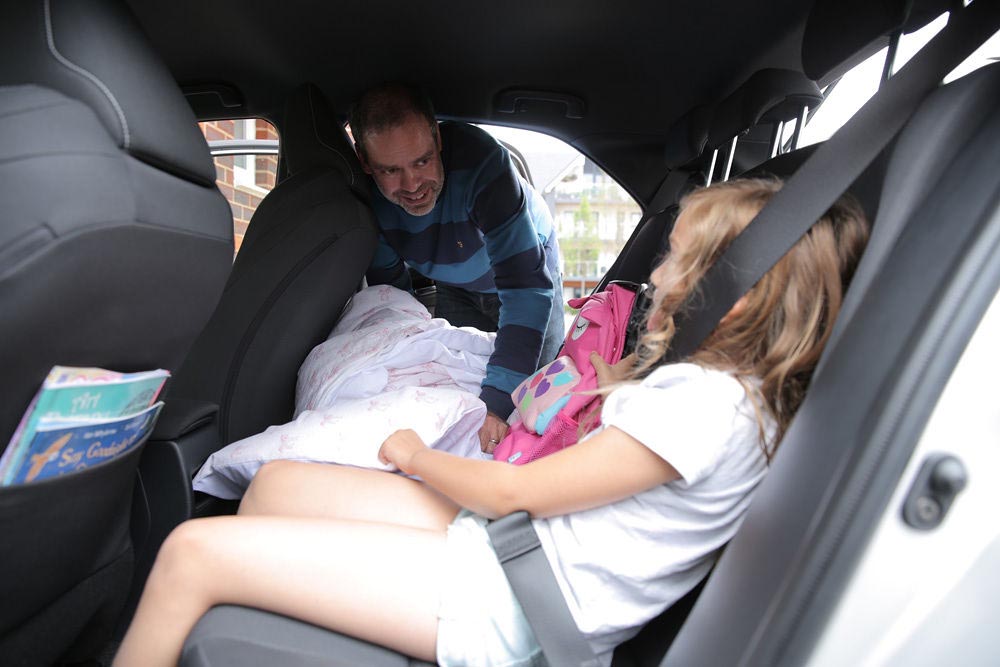 If you are a regular reader of Dadbloguk, you'll know that I recently partnered with Toyota to produce a list of car loading tips to help families going on road trips (you can read all about that here). My tips were all based on the Corolla and I was amazed at how much I could get into the car, although I will come on to that in a moment. First of all, let me cover some of the basics.
What was I driving?
I was driving a Toyota Corolla 1.8litre Hybrid. As the name suggests, this vehicle had a 1.8 litre petrol engine and a Hybrid electric engine. It was automatic with a continuously variable transmission (for non car people: A clever gearbox with only one gear).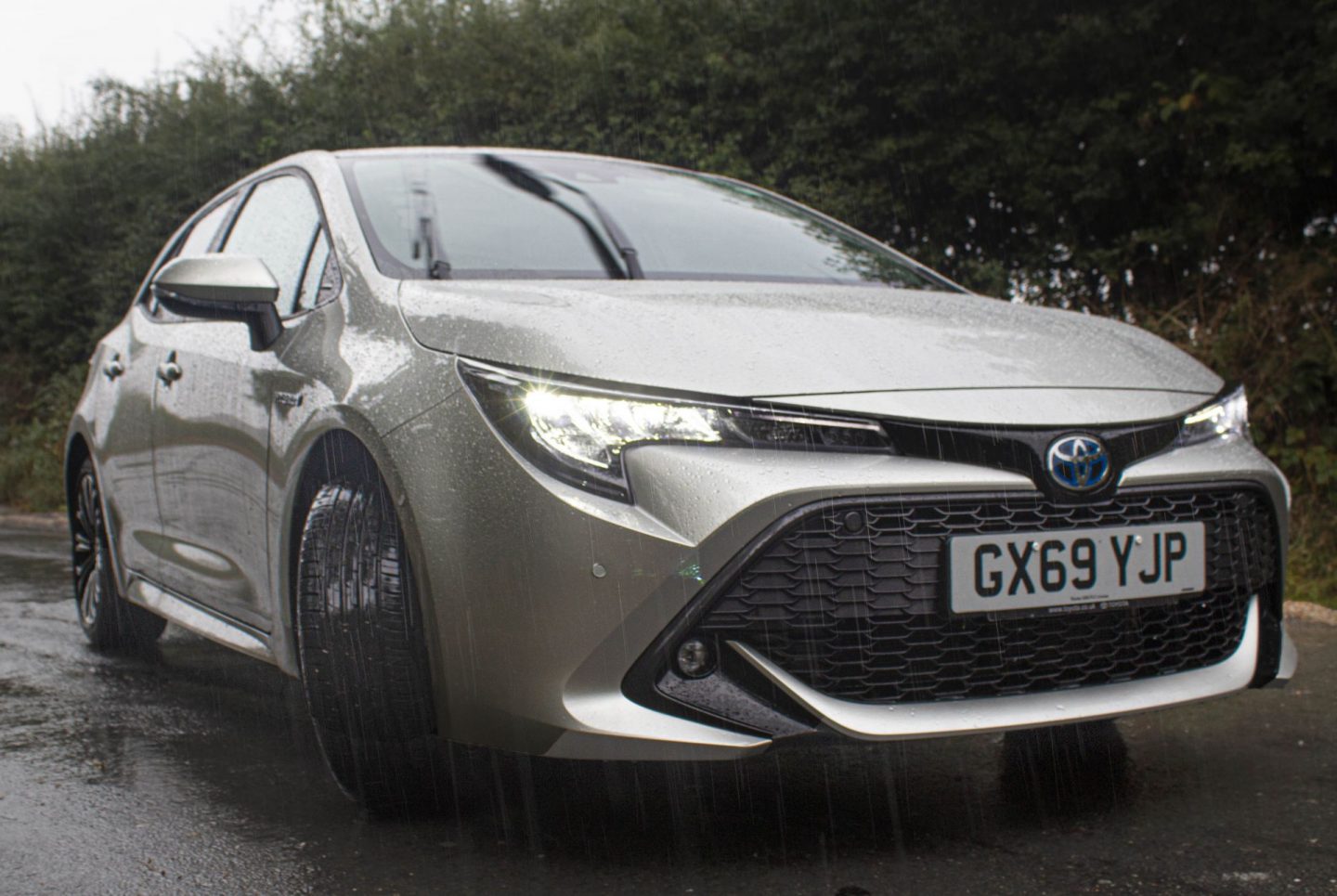 First impressions of the Toyota Corolla 1.8 Hybrid
When I first looked at the car, I thought it looked quite small. I was, however, a little mistaken as I shall soon reveal!
The car seemed well designed on the exterior, although I did wonder if it looked ever so slightly over-designed. That said, it looked very much like a Toyota with sleek lines running across the entire vehicle.
The driver's area seemed very neat and laid out in a straightforward fashion. Some cars have horrendously complex interiors with buttons and switches all over the place. I simply found the Corolla had all the main controls within easy reach of the driver and all the displays were clear and easy to see.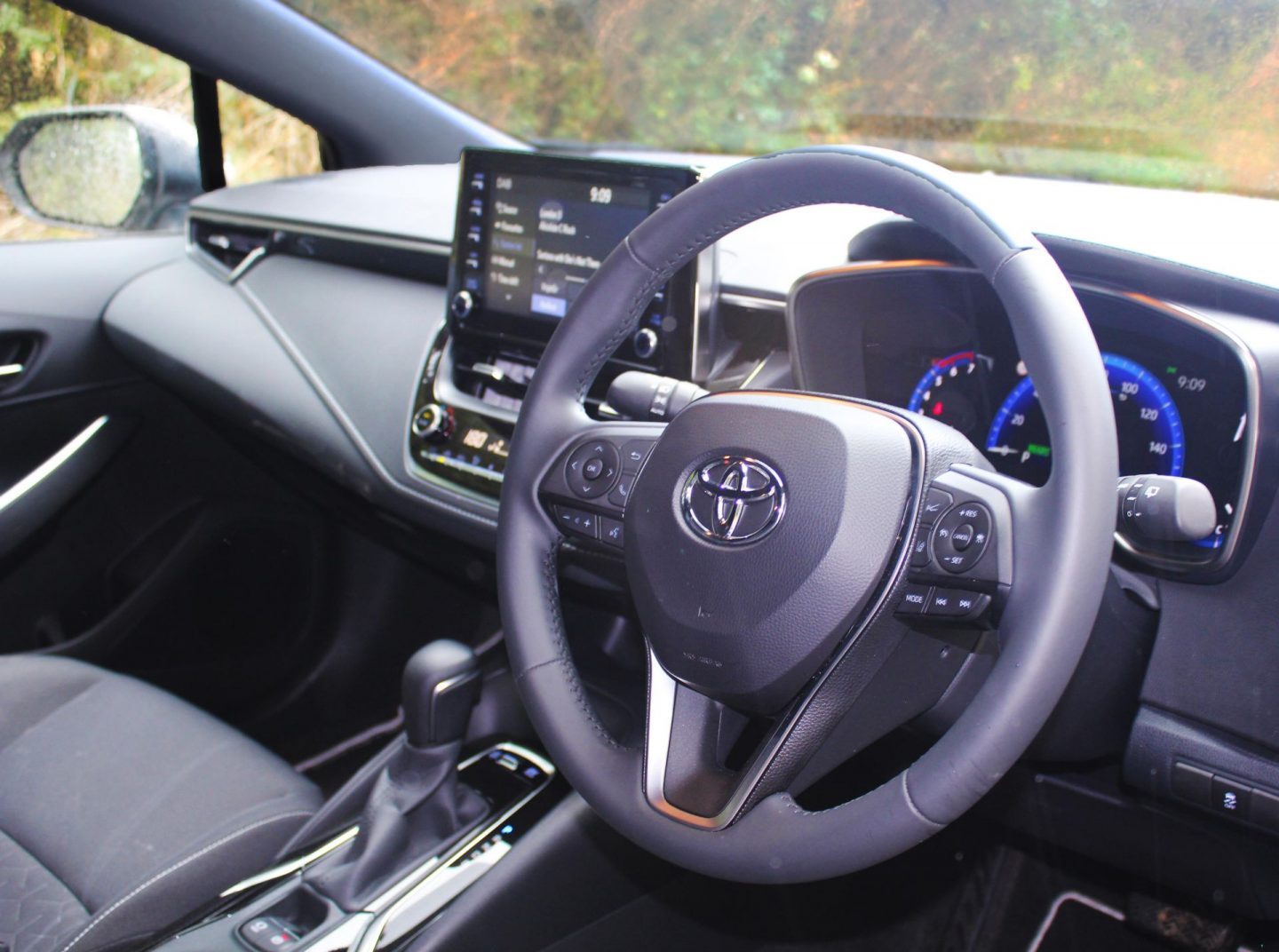 On the road performance
If we're going to talk performance, the Corolla has one absolutely ginormous selling point: Miles Per Gallon (MPG). I don't think I've ever driven a hybrid or petrol engine car with such astonishing fuel efficiency. The MPG is constantly updated on the instrument panel and during the week I had this vehicle, it never dipped below 51MPG and generally hovered around the 53MPG mark (in fact since publishing this article I have been contacted by a Corolla-driving reader who says he regularly achieves 70MPG by switching between EV and Eco drive modes).
I think there is a very good reason for this. Of all the hybrid vehicles I have ever driven, the Corolla stays in electric mode longer than anything else I've used.
You have a choice of different drive modes. I rarely left the EV mode because I was keen to see how the 53kw battery powered engine performed. That said, I did try out the sports mode and it performed surprisingly well giving the car an extra boost, although to state the obvious obviously it relied on that petrol engine to provide that boost.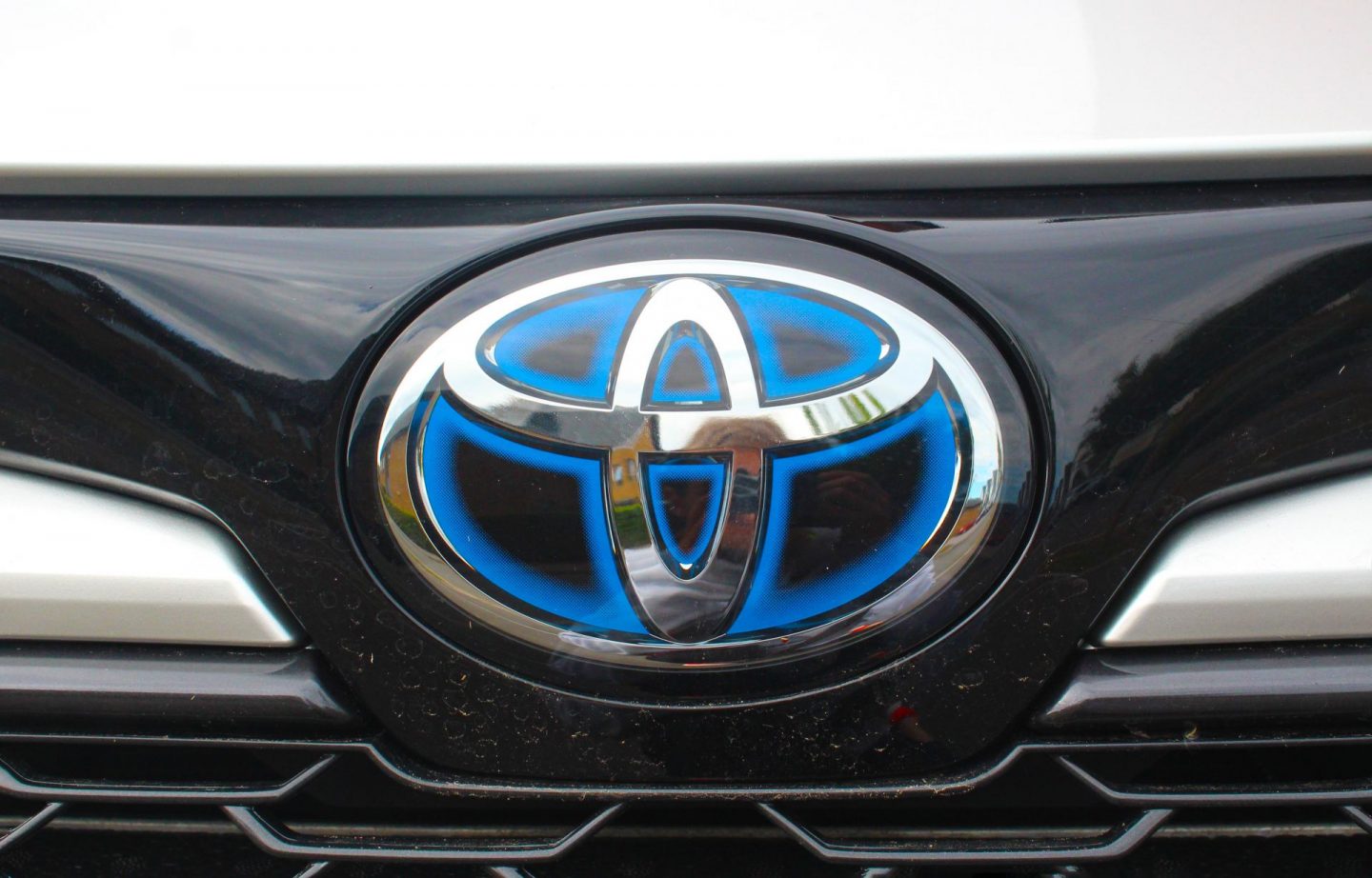 Toyota claims this vehicle can do 0-62mph in 10.9 seconds. Needless to say, I didn't try this myself! For some people, that may seem a little on the slow side but the Corolla isn't sold as a sports car. That said, if you really need the speed, the Corolla Hybrid is available with a two litre petrol engine and that'll give you 0-62 in just under eight seconds (although in my opinion that rather defeats the object of owning a hybrid).
One other thing I noticed about the Corolla was how it stuck to the road. I had to take this car along some very windy, fast roads and the wishbone suspension in the back and strut suspension in the front did an exceedingly good job of keeping that car firmly on the road and provided a smooth ride.
Storage space
I have to write a few words about in-car storage. When I was producing my car loading tips for families, I was challenged by Toyota to demonstrate what I might pack in the car if we were going on a short family break.
I confess that at first, I looked into the 361-litre capacity boot and wondered how on Earth I was going to make this happen. It simply didn't look big enough at first glance.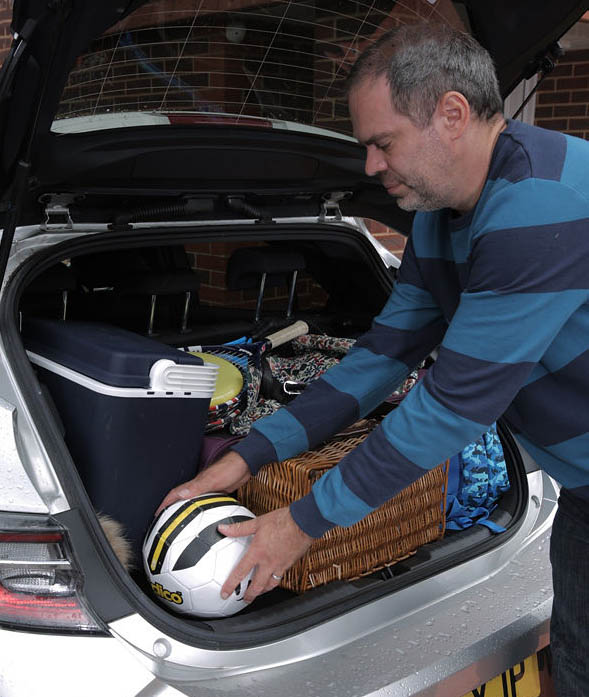 To my surprise, the Corolla proved itself to be Tardis-like. Underneath the boot is a large chamber for housing a spare wheel (yes, a proper spare wheel, you don't see that very often these days!). The car's designers had left plenty of room in this chamber for storing bulky items. There were also two sizeable pockets on either side of the boot.
By the time I'd finished packing, I had managed to get the following in the boot and spare wheel chamber: Two camp beds, a set of inline skates, four pairs of shoes, a cool box, a body board, a luggage case, a picnic hamper, a laptop computer, a football, two crash helmets, two pairs of wellington boots, a pair of walking boots, two coats, two tennis rackets, a frisbee and two small rucksacks.
That was simply what I got in the boot. In the rest of the car I managed to get four drinks bottles, a rucksack in the front seat, a duvet and two pillows in the back seat to keep the kids comfortable plus a further rucksack and some books. All of this was achieved without compromising comfort or the view out of the rear of the car. I was impressed at how much I had been able to pack.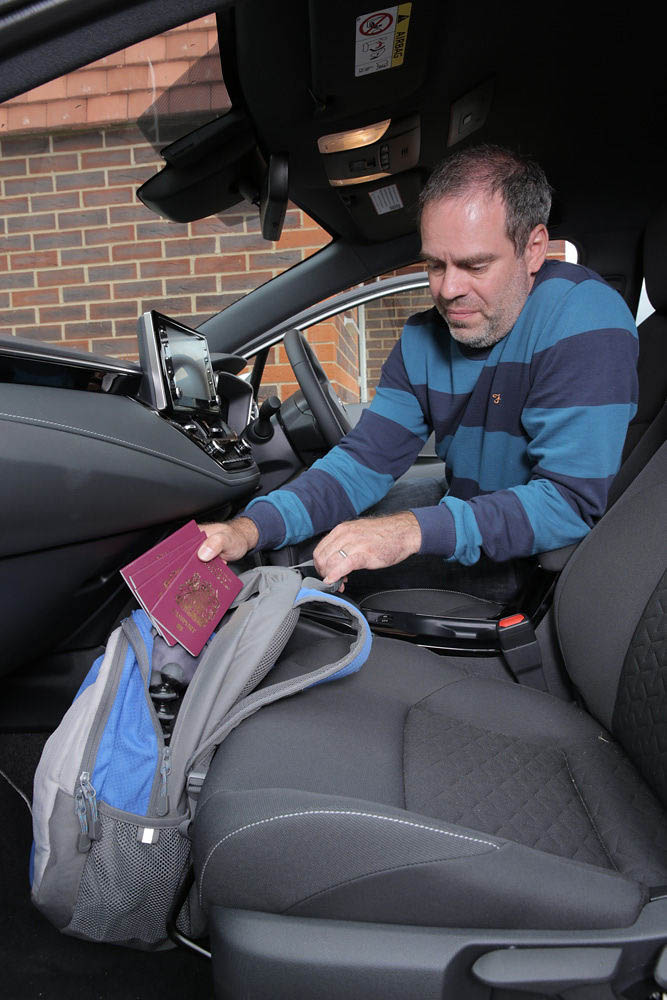 Other points to note
The Toyota Corolla 1.8 Hybrid infotainment system is very easy to use, as is the satnav. Room in the back isn't the greatest but for children and young adults it's absolutely fine. My youngest daughter Izzy was also over the moon to discover the back seat features two cup holders in the pull-down arm rest!
The interior was very solid. I didn't notice any lose bits or bits of trim that looked tacky at all.
The driving position was very comfortable although I did find my view out the windscreen was a little obscured because of the shape of the windscreen. That said, the view out of the rear window was very good.
As for safety, the Corolla boasts collision avoidance systems, park assist and a very good reversing camera. It also has a five-star NCAP safety rating.
The vehicle does sit very close to the ground. This wasn't a problem for me or my family, but my wife did point out older relatives may struggle with getting in and out of the car. It may be worth keeping this in mind if you regularly travel with people who are less mobile.
Cost and further information
The Corolla range starts from around £21,000. The model I was driving would be on the road for £27,160. You will find more information about the Toyota Corolla range by following this link.
Final thoughts
There are a few points you may want to reassure yourself about before buying a Corolla, such as the low position of the car and the view out the windscreen. That said, this car has a huge amount going for it.
For a family vehicle, how can you beat that MPG? The 1.8-litre Hybrid may be ever so slightly more expensive than, say, a VW Golf, but you'd easily make that back on fuel costs within a very short space of time. Added to that, you also have the security of a five-year warranty. In terms of value for money, the Corolla is an exceedingly good option.
As I've proven, you can also pack a lot in to this vehicle. The ride is also very smooth.
I can see why the Toyota 1.8 Hybrid has such great appeal for the family market. If I were looking for a family hatchback, this would definitely go on my list of cars to test drive.
Interested in this blog post? Well have a read of these...