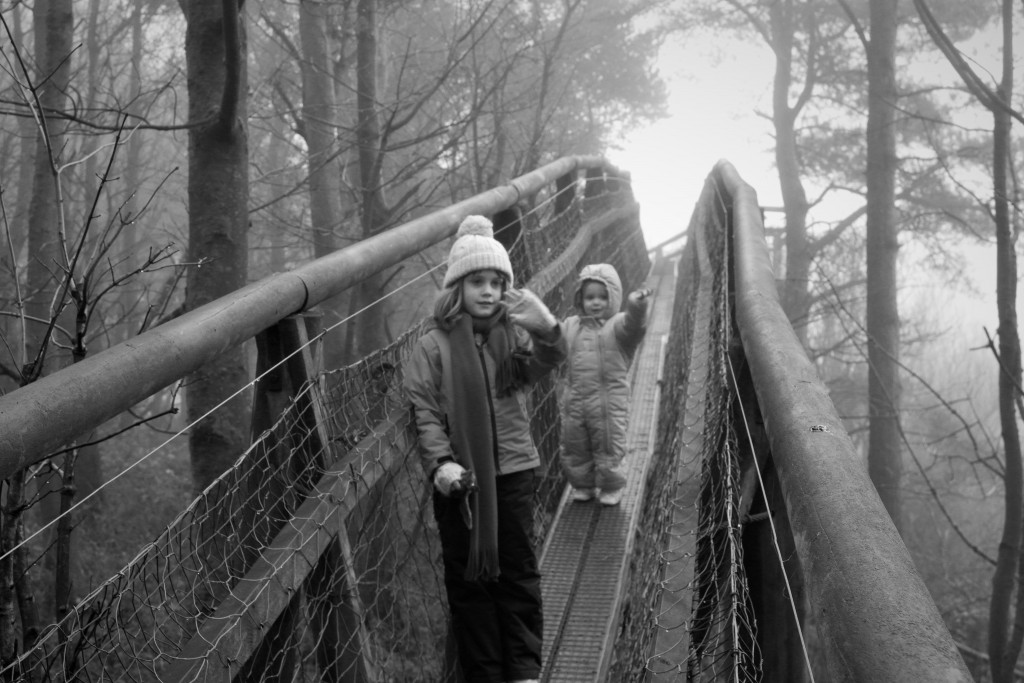 Here are my two girls on a tree top walk. I took this photo at Christmas time when we were visiting the in-laws up in Scotland.
The original picture was in colour, but putting it in black and white gives you a much more realistic idea of just how misty and cold it was! I've got other pictures taken on the same walk that show you could barely see your hand right in front of your face. It was genuine case of Scotch mist.
Anyway, having spent several days celebrating Christmas with both my family and then my wife's one after the other (I worked out we drove a total of 1,000 miles in five days), I felt a desperate need to get out with the kids. This treetop walk at a nearby country park was absolutely perfect.
It was cold, refreshing and the air, though damp, was clean and not at all stuffy. We all felt much better afterwards.
I'm linking this to the #CountryKids linky hosted by Coombe Mill. Click on the badge below to see the linky and join in.
By the way, I've just published a book. It's about my life as a stay at home dad and I also write a little bit about blogging. It's called A modern father (…and dad blogger) and you can read all about it here.
Interested in this blog post? Well have a read of these...