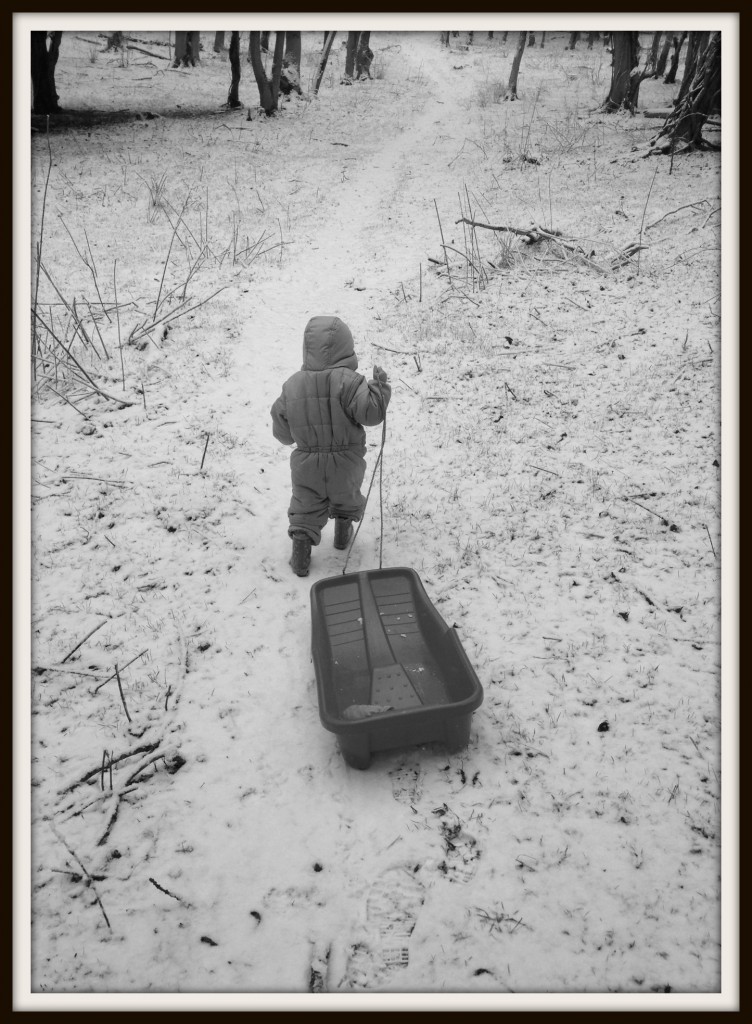 Earlier this week we had some proper snow. It melted over the course of the day but it stayed on the ground just long enough for me to take Toddler Adams out with the sledge.
We had quite a bit of fun sledging down a nearby hill. Unfortunately, however, we almost smashed the bottom out of the sledge. It's so badly damaged from carrying the two of us at the same time that we'll have to invest in a new one.
A nearby furniture store has a really nice looking, solid-built wooden sledge and I'm eyeing it up. It'll probably be far too expensive. I may just have to buy it anyway.
I thought this pic of Elizabeth pulling the sledge was full of character. Rather like the image I posted yesterday of a family tree top walk in Scotland, it was taken in colour but it just seems so much better in black and white.
It also makes a nice follow-up to last week's #MySundayPhoto picture. That image happened to show Elizabeth playing in the garden as some snowflakes were falling.
I'm linking this up to the #MySundayPhoto hosted by the OneDad3Girls blog. Click on the badge below to visit the linky and see what all the fuss is about.
Want to know what it's like being a stay at home dad? Why not read my book A modern father (…and dad blogger)? For a limited time 99p on Kindle and £2.75 for the paperback. More info here.
Interested in this blog post? Well have a read of these...