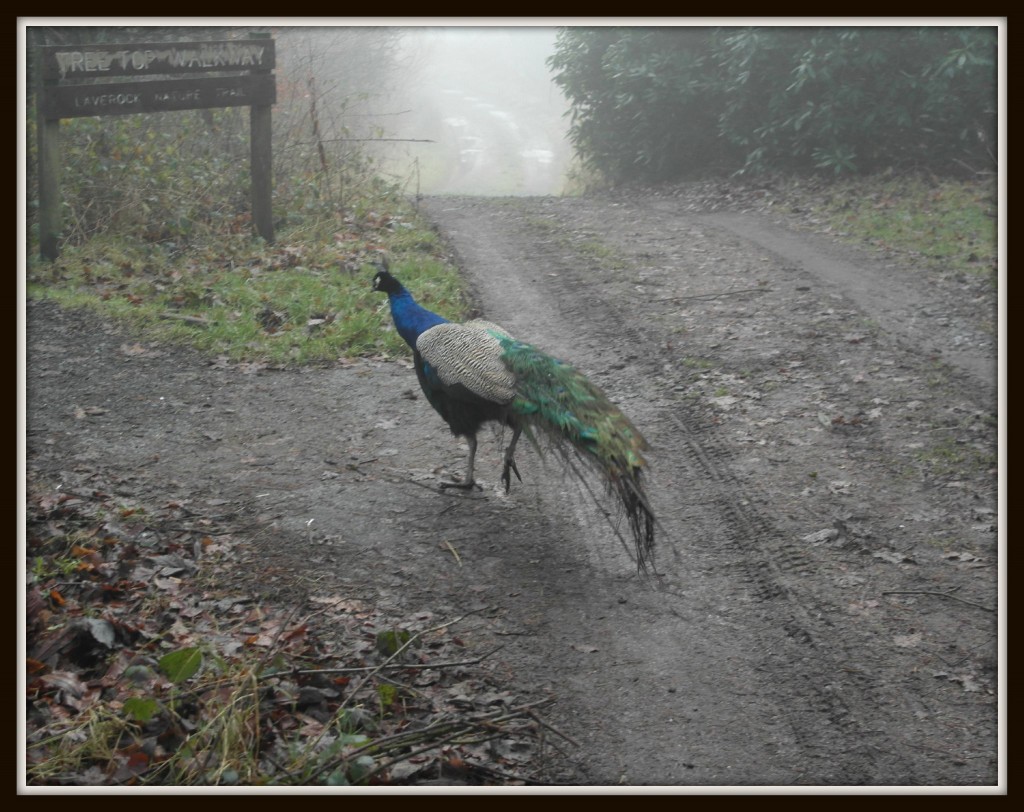 I have had the most insanely busy week and had no time to even think about using my camera. This week's #MySundayPhoto image is, therefore, an old shot taken on a family walk.
As you can probably tell from the background, this peacock was not roaming around its natural habitat in India or Sri Lanka. The picture was, in fact, taken a short distance away from the concrete delights of Cumbernauld in Scotland (and on the same post-Christmas walk that this image was taken).
It's also not a road as the title suggests, but a muddy track. I hope you'll forgive my use of poetic license.
I'll be the first to admit the photo won't win any prizes. I simply thought it was quite amusing to find a peacock roaming around the foothills of the Campsies instead of the Himalayas!
With a little editing and cropping I think I've managed to bring out some good colours and put the bird in the centre of the shot. It's certainly an improvement on the original. With half term upon us, I'm hoping the next few days will give me an opportunity to take some better pictures with the kids.
As per usual I am linking this to the #MySundayPhoto linky hosted by the magnificent Onedad3girls blog. Click on the badge to visit the blog and explore the linky.
Interested in this blog post? Well have a read of these...