I confess I don't generally make a big thing of Valentine's Day. There was, however, no escape when I went shopping with my daughters Helen and Izzy a couple of days ago. They saw this rainbow rose in among the Valentine's bouquets and they insisted I buy it.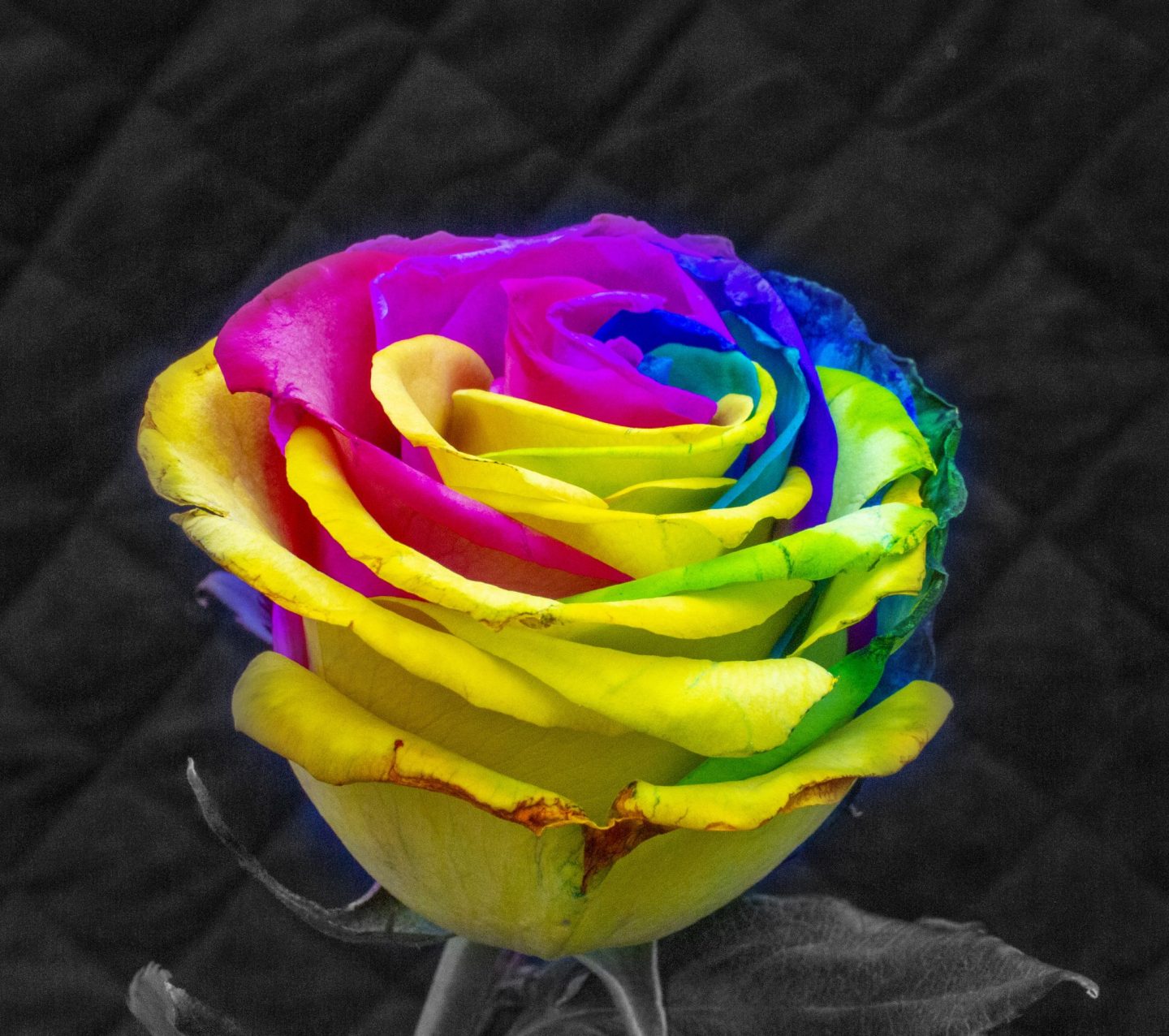 I thought it was a striking flower that I could take home for Mrs Adams. Equally, I thought the rose would make a very striking photographic subject!
When we bought the rose, I thought this was some kind of elaborate breed that had multi-coloured leaves. When I paid for it, however, the exceedingly knowledgeable cashier explained exactly how rainbow roses are grown.
Apparently you have to use a white rose. You split the stem into several strands and place each strand into a cup of water that's had food colouring added to it. Over time the leaves will change colour.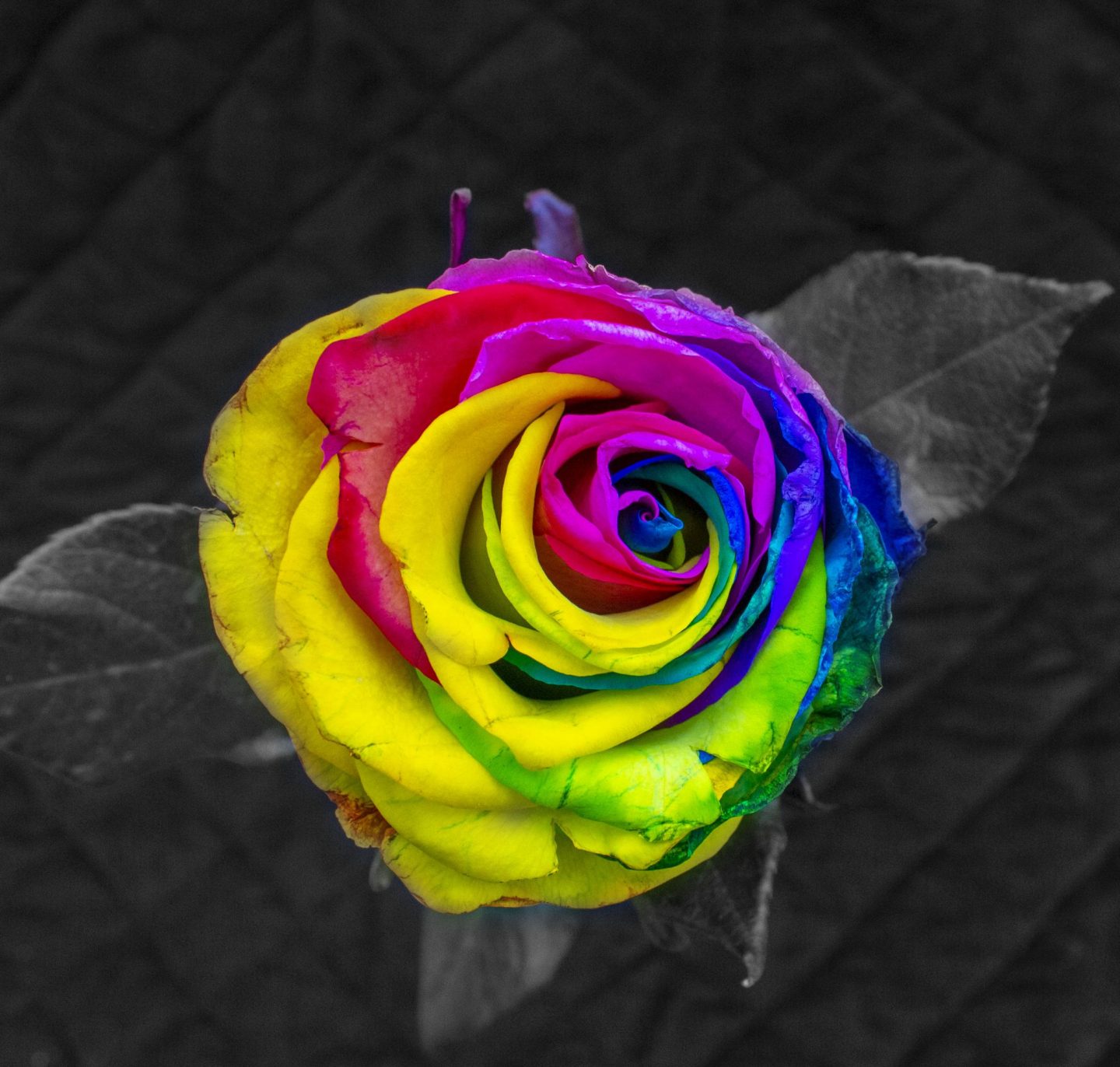 While it looks impressive, the process did sound brutal for the poor old rose! I don't mind admitting that as she explained all this to me, I was feeling a bit guilty the rose hadn't been left to grow in peace.
If you want to know how I took created this picture, I used the techniques outlined in this recent photography tutorial. Essentially I converted the picture to black and white and then painted the colour back in. I like the image not simply because it is a striking mix of colours, but because of the imperfections in the leaves. I think they add something gritty and real to the image.
In case you are wondering, Mrs Adams did like the flower. it's presently in a vase on our dining table for all to see.
If you are marking Valentine's Day, I hope your celebrations are a success. I also hope this image has brightened up your day a little.