Need something to entertain the kids for a short while this half term? Well why not follow our instructions and try out our trick for instantly filling a balloon with carbon dioxide?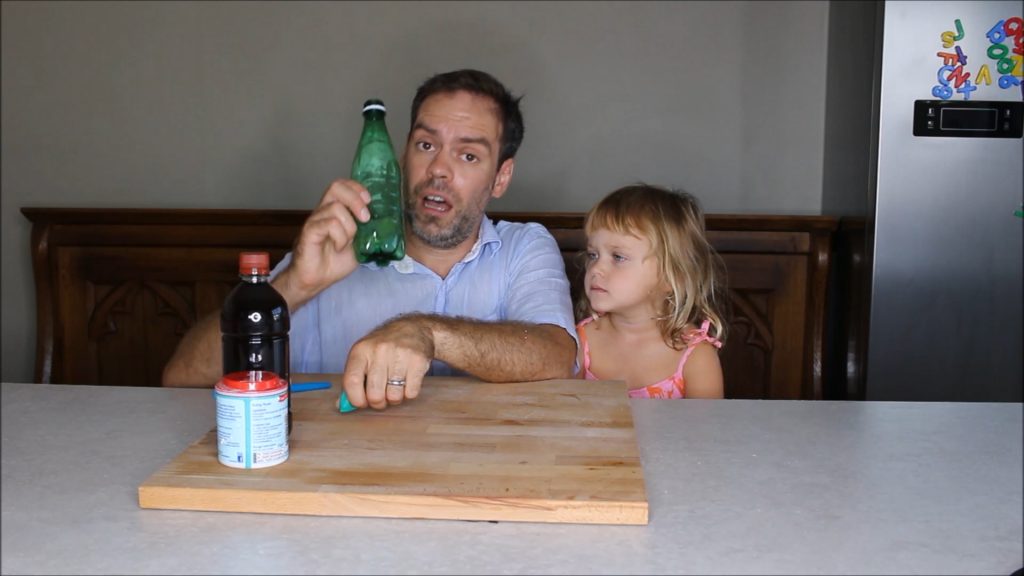 This is a very simple trick and the latest in our House of Experiments series. This is a series of YouTube videos of simple science experiments for children.
I'll explain a little more about House of Experiments in a Moment. First of all, here are instructions and an explanation of how it works.
You will need:
A balloon
A small, old, plastic bottle
A bottle of vinegar
A couple of teaspoons of baking powder
What you do
This is probably the easiest House of Experiments exercise we have carried out so far. I think I make that remark every time, but on this occasion I think we have put together the simplest experiment for you.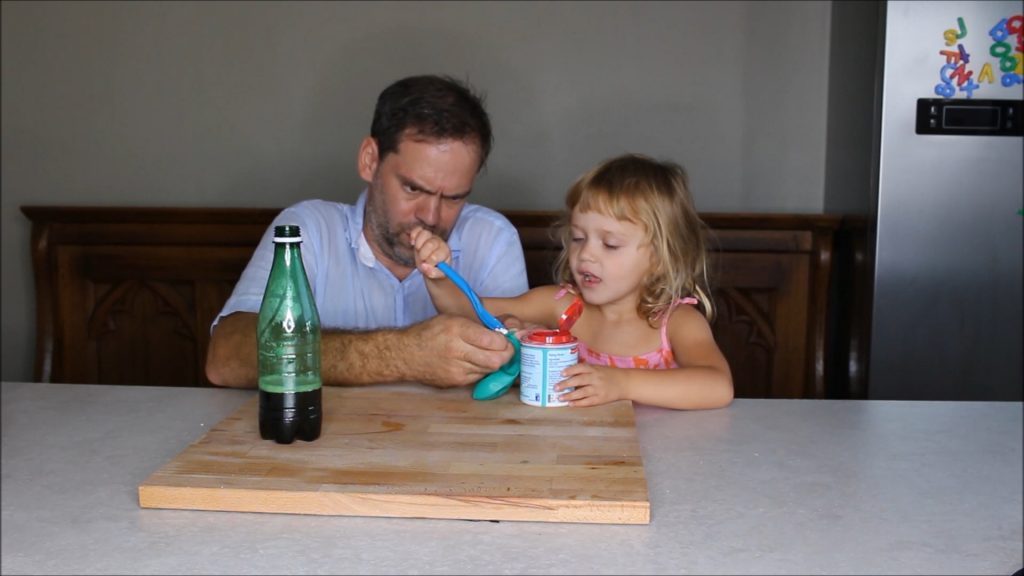 Pour vinegar into the bottle until it is about half full
Gently pour the baking powder into the balloon (you may find it easier to use a funnel)
Stretch the balloon over the top of the bottle but be very careful not to let any of the baking powder come into contact with the vinegar
Once the balloon is in place, tip the balloon up so the baking powder falls into the vinegar.
Give the bottle a gentle shake and stand back.
The balloon should start filling up instantly. To watch our video of the experiment, click on play below.
Regular readers may have noticed the similarities between this experiment and the second House of Experiments video we made. In that second video, we filled a balloon using activated yeast and it took about 45 minutes. Using baking powder and vinegar, however, the reaction is instant and the balloon should fill up in about 60 seconds.
How it works
When mixed together, the vinegar and baking powder react to make carbon dioxide. The reaction is pretty much instantaneous.
As the balloon has been stretched over the top of the bottle, the gas has nowhere to escape. As a result, it fills the balloon.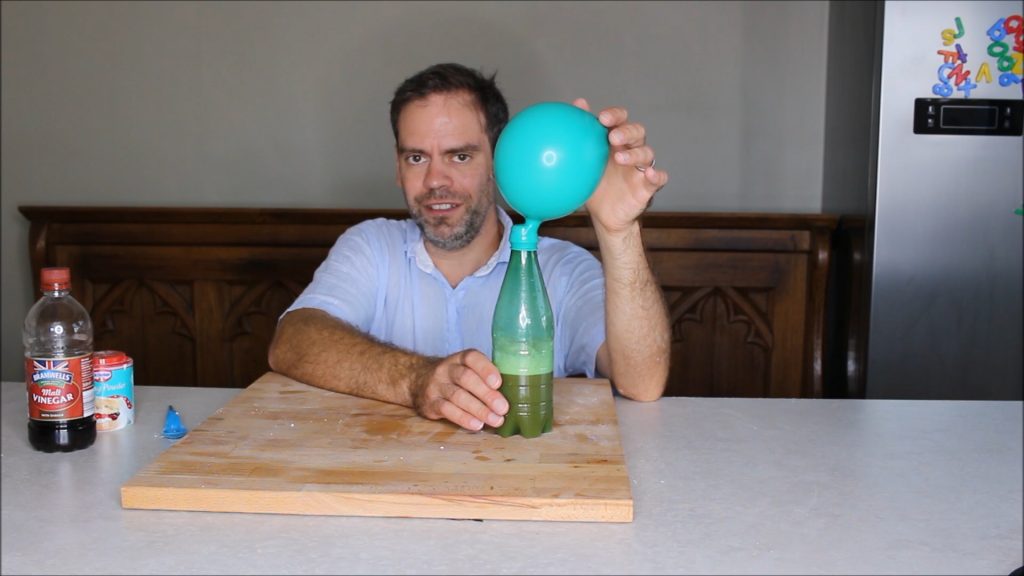 More about the House of Experiments
As explained at the beginning of this post, we've made a few YouTube videos of simple science experiments that children might find interesting. My daughter, Helen, suggested we make a playlist called House of Experiments and you can watch it here.
If you are inspired to do the CO2 balloon trick yourself, I hope it goes well and you enjoy it. Please do also check out our other House of Experiments blog posts and videos and rest assured we are planning to do many more.
Interested in this blog post? Well have a read of these...