You know when you have to change your plans at the last minute? Well, this is exactly what happened to Izzy and I the other day when we were planning to go to London.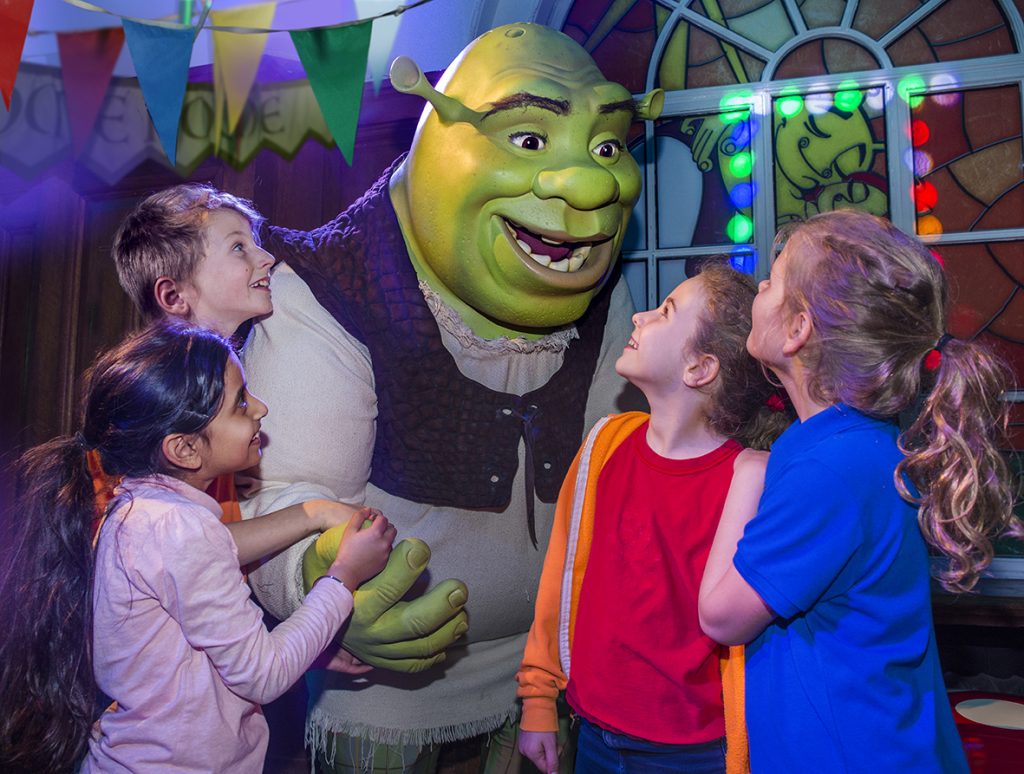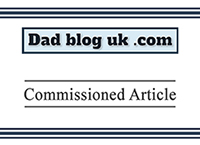 For days we'd been planning to go on the Coca-Cola London Eye. Just as we were about to leave home, a friend happened to say it was shut while maintenance works took place.
How was I going to explain this to Izzy? She'd been getting excited about this for days and I knew it wouldn't land well. Thankfully, there was an alternative.
"How about we go to Shrek's Adventure instead?" I said.
Izzy is a huge fan of the Shrek films and so off we went to Central London. Luckily, I knew exactly where Shrek's Adventure is located (right next to the London Eye as it happens), but making the decision on the hoof like this means I'd done no other research on the venue at all.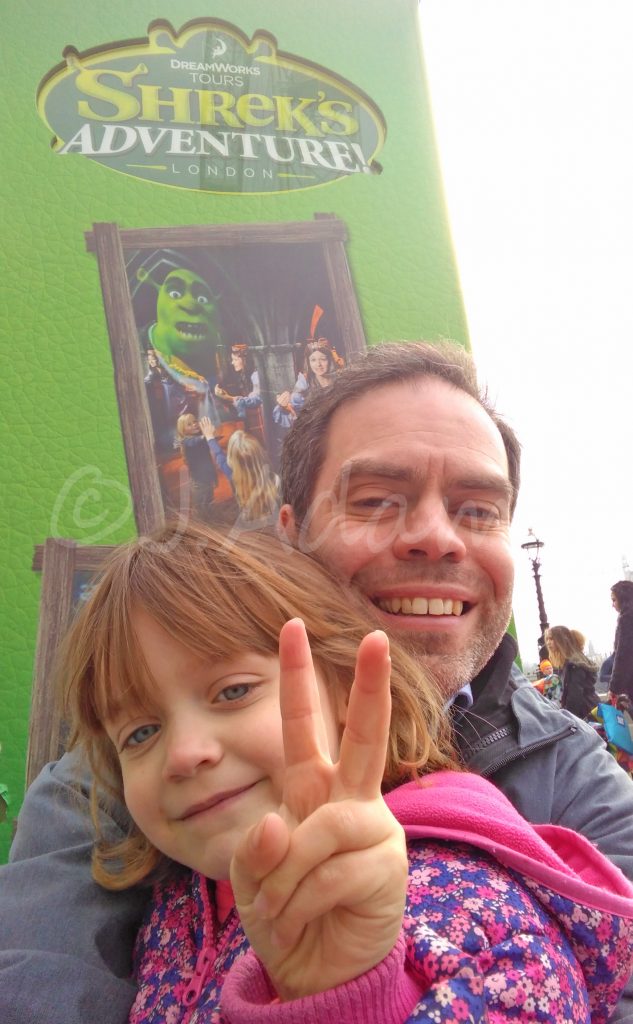 This, however, was a significant trip for one other reason. I am a Merlin Annual Pass ambassador for 2018. This was the first of several trips I will be doing to Merlin-managed venues throughout the year.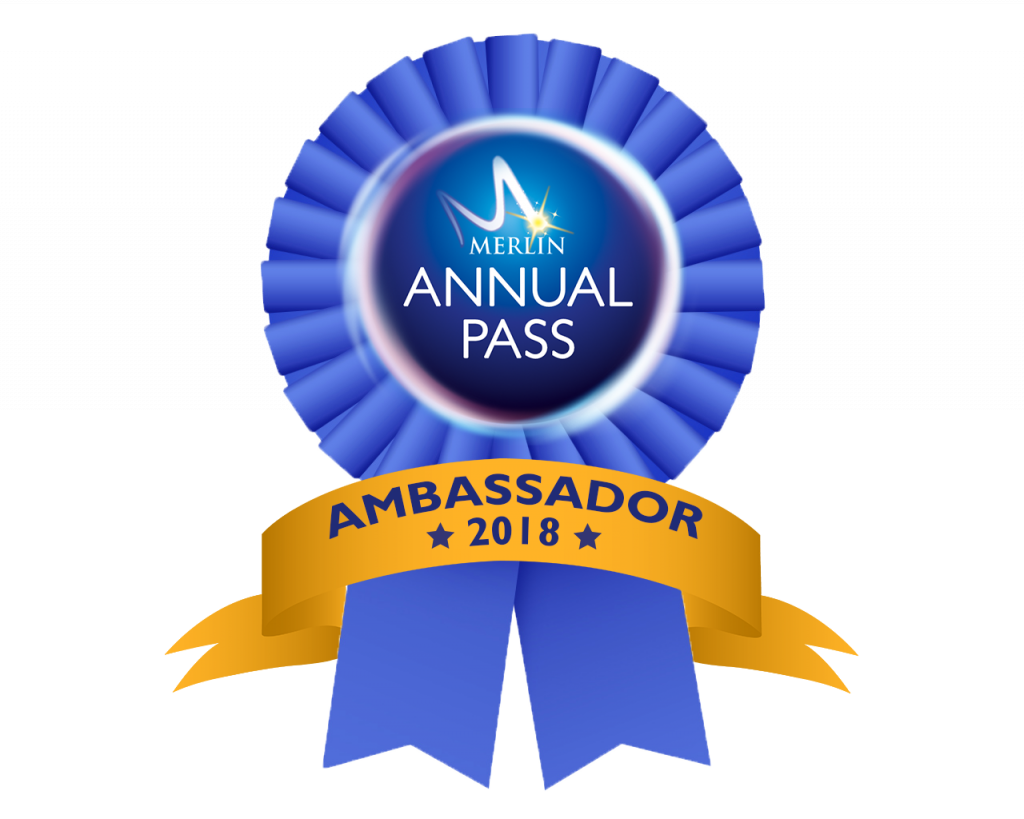 In the weeks and months to come you can expect me to do further write-ups as we visit venues including LEGOLAND Windsor, Madame Tussauds and once it reopens later in January, the Coca-Cola London Eye. We will share the fun we have with you on the blog and on social media, but for now, let's get back to Shrek's Adventure.
Shrek's Adventure is described as a: "Brilliantly bonkers interactive and immersive walkthrough experience." I would agree that's a very accurate description!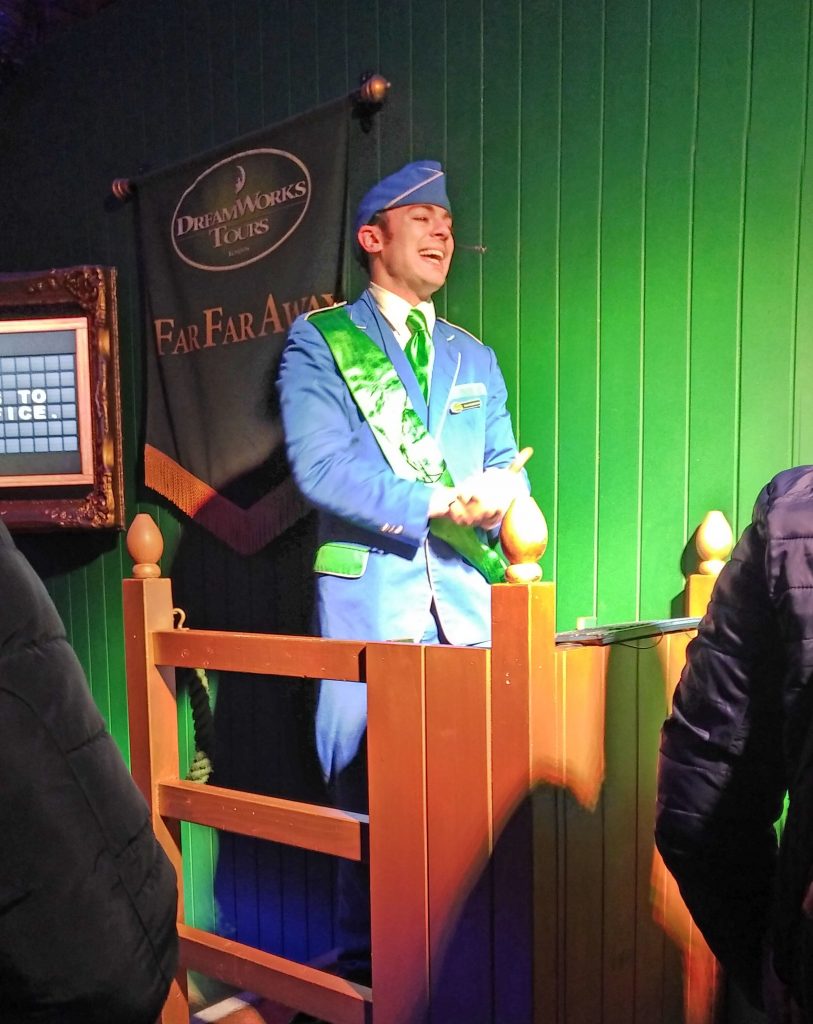 Essentially you go on a tour starting on the DreamWorks magical bus. This is a 4D film experience during which the bus bumps into Rumpelstiltskin's girlfriend. For the rest of the tour, you are on the run from Rumpelstiltskin who isn't happy about what's happened to his other half.
Along the way you meet Pinocchio and Puss in Boots and Cinderella. This was a particularly special moment for me as Cinderella called me up from our tour party of approximately 40 people. I was asked me to help her look for Shrek's gold which, unfortunately, had fallen into a latrine.
Having recovered from this experience, we met the Muffin Man. This part of the tour was Izzy's favourite as the Muffin Man, despite his name, actually makes waffles and what five-year-old doesn't like waffles?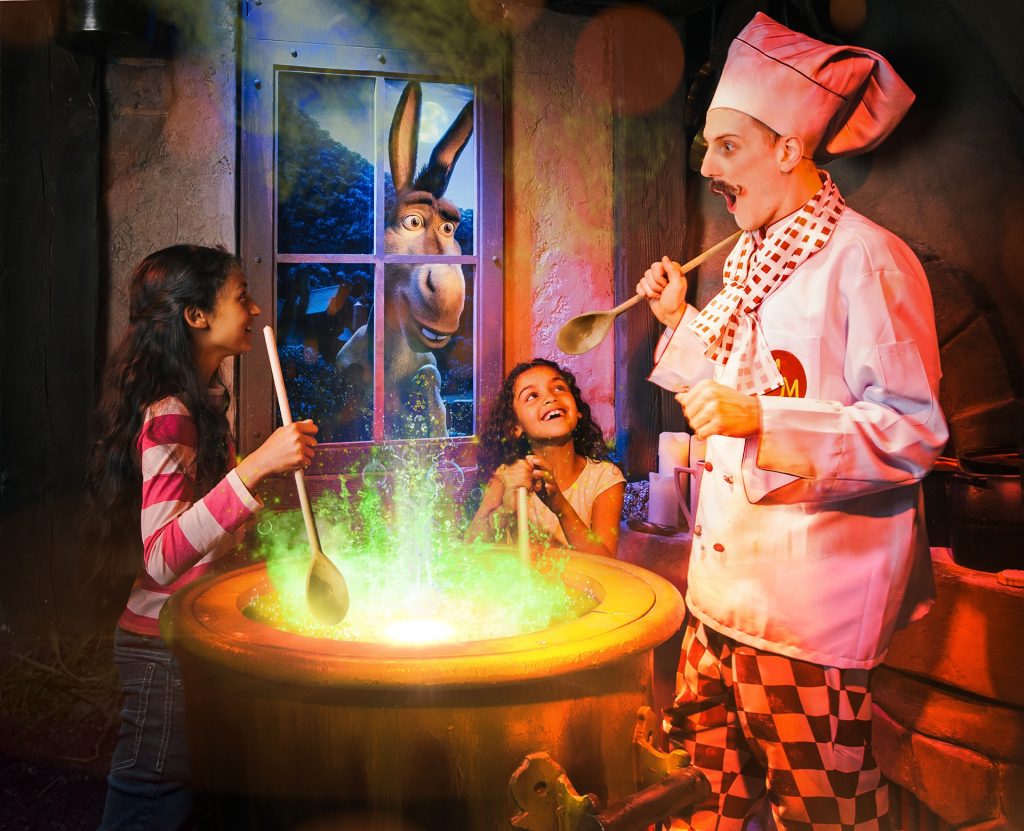 I possibly shouldn't tell you how the tour ends. Suffice it to say it isn't called Shrek's Adventure for nothing and Rumpelstiltskin doesn't get to follow through with the many threats he makes against the tour group.
At the very end, you get to hang out with various other DreamWorks characters including Kung Fu Panda, the Madagascar Circus and visit Berk, Valley of Peace.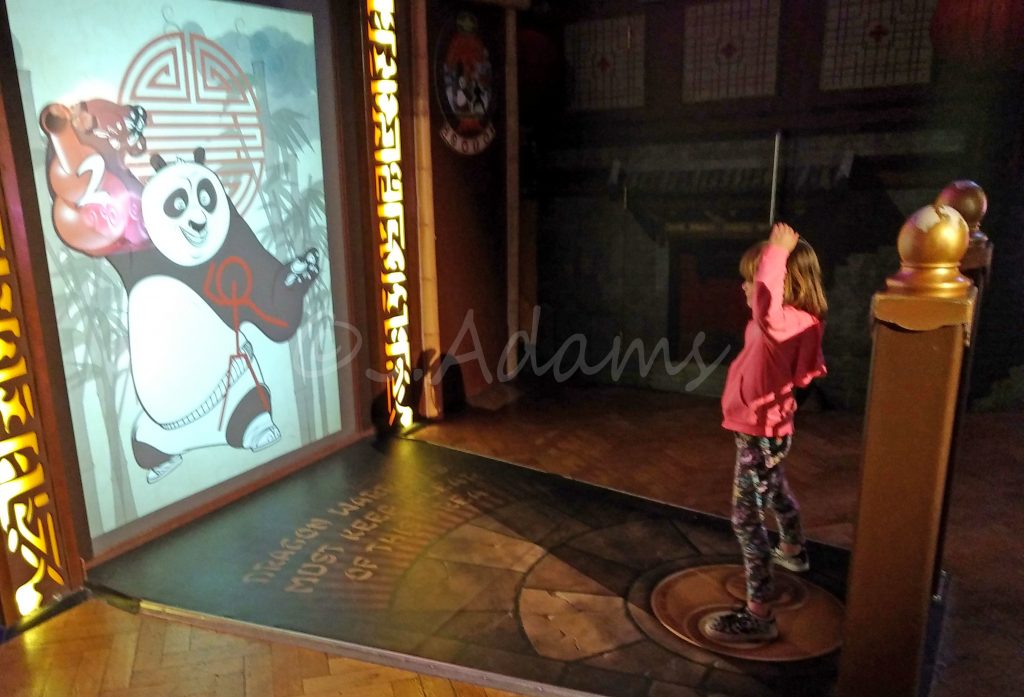 The tour was great fun. Although there were lots of us, it wasn't hugely crowded. Although we had planned to go elsewhere, visiting on a Sunday in January was ideal as we were able to walk straight in off the street.
Izzy really enjoyed herself. Now she's been, Helen, our eldest daughter, wants to pay a visit as well! I think Helen would enjoy it, but I think this attraction is aimed at younger kids, say under the age of 10.
You can find out more information about Shrek's Adventure online from its website. Tickets start at £19 but you may wish to explore the option of getting a Merlin Annual Pass which will give you unlimited access to all Merlin's attractions (Hint: There's a sale on right now).
We're not too sure which Merlin venture we will go to next. I am, however, dropping heavy hints to the rest of the family that I want to visit Madam Tussauds.
Disclosure: I am a Merlin Annual Pass ambassador and have been provided with an annual pass. Thoughts and opinions are entirely my own.
Interested in this blog post? Well have a read of these...