As regular readers of this blog may have gathered, I have developed a love of night time photography. This photograph of Melbourne at night was taken when I visited the city a couple of months ago.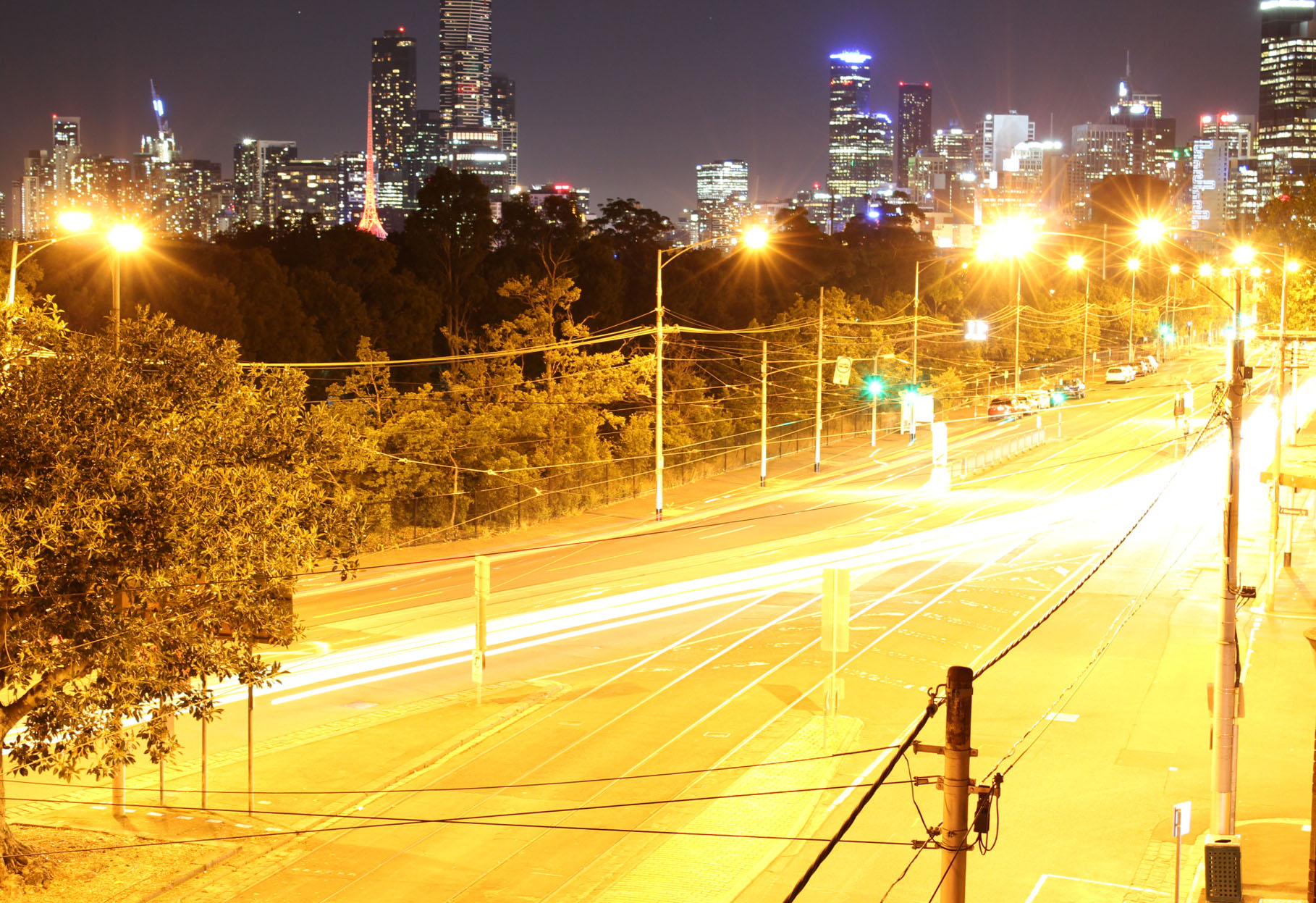 The picture was taken from my hotel's roof garden at about 10pm. The hotel was sat on the fringes of the suburb of Richmond, where it meets with the Central Business District.
I like the fact you look directly onto a suburban street but the brights lights of the city centre and Federation Square, Melbourne's main meeting place, can be seen in the distance.
The camera was mounted on a gorilla pod on a safety rail on the edge of the roof. The exposure time was set for six seconds, hence the blurring of passing traffic.
I like this picture and the mixture of bright lights and differing architecture, but what was going on up in the sky behind me was much more interesting.  While on the roof garden I looked up towards the south east and I could see the Southern Cross constellation very clearly.
I can see why it features on both the Australian and New Zealand flags because it really is a sight to behold. It was certainly a powerful reminder that I was thousands of miles away from my family.
To my great surprise, however, the constellation of Orion was visible slightly to the north west.  I didn't think that would be possible in the southern hemisphere.
I've linked this photo to the #MySundayPhoto linky, a brilliant blogging and photography linky hosted by the Photalife.com blog. I had planned to link up an entirely different picture taken yesterday in the Cotswolds but it was such a grey day every image I took was equally grey! This one is much more colourful.
Interested in this blog post? Well have a read of these...