You know when you have a firm idea in your head what kind of photograph you wish to take, but the resulting image is entirely different? That's exactly what happened when I took this image of the moon.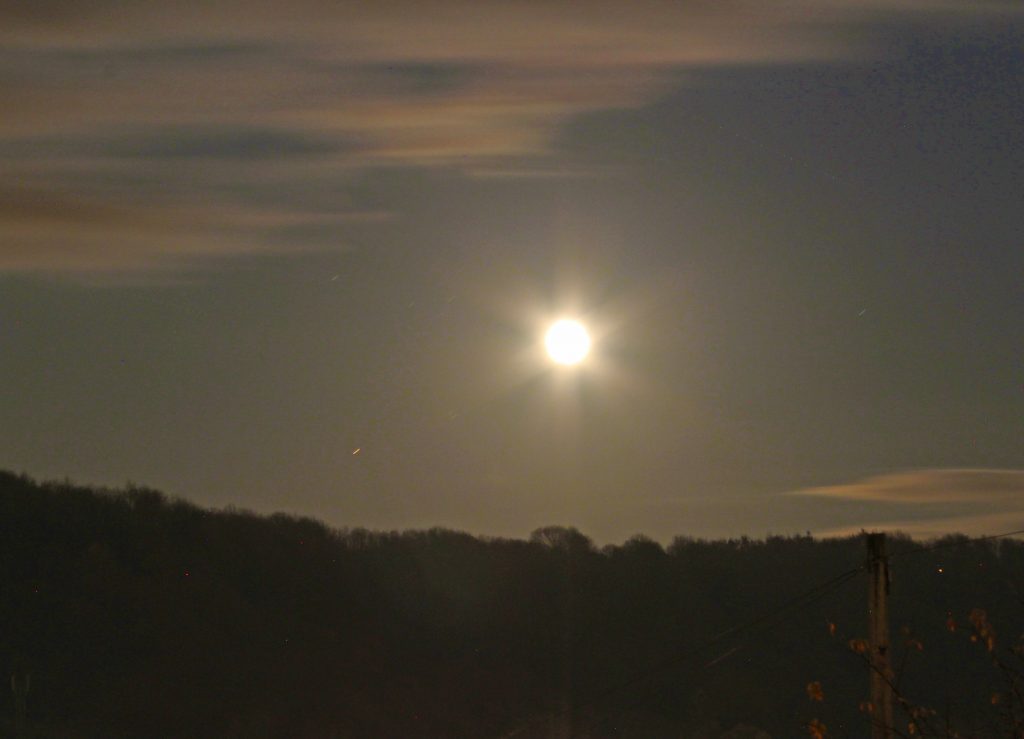 Looking out one night, I noticed an amazingly detailed full moon. It was ideal for a moon picture and so I set up my camera on its tripod and took numerous pictures with different lenses and shutter speeds etc.
No matter what I did, I struggled to get a detailed image of the moon. What I did get, however, was the moon flaring in almost perfect symmetry.
I've taken similar images of the sun many a time, but never with the moon. I was very surprised to see how vivid the flares were!
Another aspect I like about this picture are the clouds. They have a very smooth texture and that's because of the long exposure time. They crept from left to right as the shutter was open.
As is my habit on a Sunday, I have added this post to frankly brilliant #MySundayPhoto blog linky. It's hosted by the Photalife blog and well worth visiting if you have a spare few moments. Simply click on the badge below and it will redirect you to the linky so you can explore it.
Interested in this blog post? Well have a read of these...