With leaves falling from the trees and the skies having been grey for the past week, I felt the need to share this close-up image of a bee collecting pollen from a flower. I thought we could all do with a dash of colour.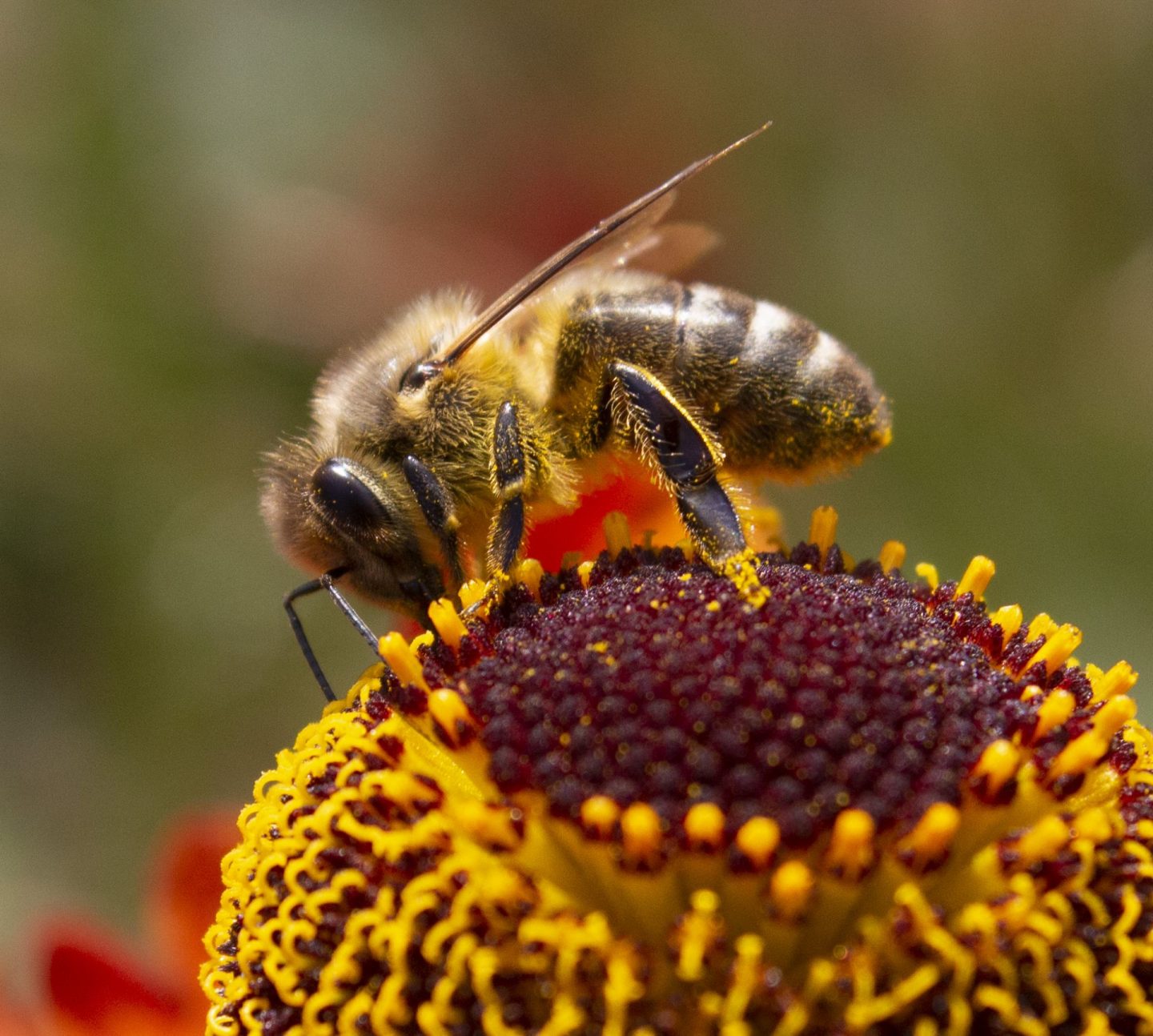 You won't be surprised to hear this is an image I took during the summer holidays. It was on a memory card and I simply hadn't got around to doing anything with it.
I edited the picture with the intention of placing it on Instagram. The final, close-up image was so colourful and detailed I thought I'd share it on the blog too.
I'm very pleasantly surprised at the detail I managed to capture of the bee. I didn't expect to get a shot that showed the hairs on it body or the pollen quite so clearly. I only did a tiny bit of editing to bring out the colours and I'm pleased with the results (if I can be forgiven for saying so!).
I hope I achieve my aim and that it brightens up your day! With more wind and rain on its way it's certainly a reminder of the better weather we had over the summer months.
Post added to the #MySundaySnapshot linky hosted by the Rachel Swirl blog. Follow this link for more.
Interested in this blog post? Well have a read of these...