Anyone who follows me on social media will be aware I've spent the past few days in Canada where I was involved in the Canadian National Father Involvement Conference. This has prevented me from editing any photos and so I present to you an alternative perspective of 20 Fenchurch Street in London, also known as the Walkie talkie.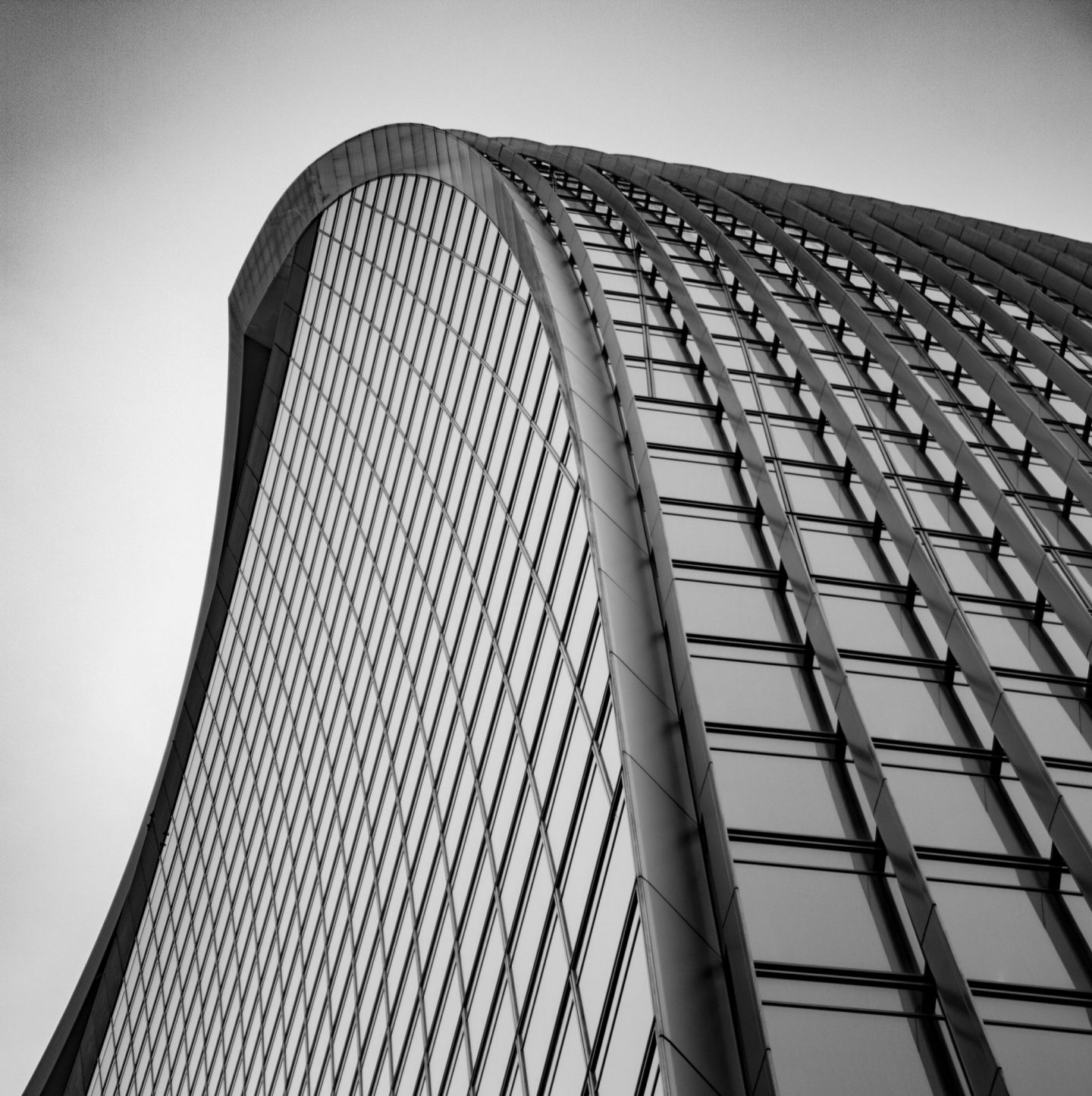 I can't deny it, I've never really been a huge fan of this building. I always felt the most exciting thing about 20 Fenchurch Street was the fact cars parked on a nearby street used to melt because the building's concave design meant it reflected and concentrated the sun's rays so they met in one spot!
I had, however, only seen the building from afar. I recently found myself in London on a cold, misty day and went for a walk through the Square Mile taking photographs.
I hadn't planned this, but I ended up stood right at the bottom of 20 Fenchurch Street. This was an entirely new perspective and I saw it had many, many curves and lines and that the design, close up, is much more graceful than the huge white, reflective lump that sticks out in the London skyline for all the wrong reasons. Close-up, I rather admired the building and this is one of the images I took of it.
I decided to embrace the fact it was a grey, overcast day and converted the image to black and white. I think it works quite well.
What do you think? Are you familair with 20 Fenchurch Street? Are you a lover or a hater? Does this picture give you a new perspective on the building? Do you think this image works in black and white? Leave me a comment below and do watch out as I plan to post some images of my time in Canada in the near future.