You know when you think you have a good idea what someone does for a living, but when you ask a few probing questions, discover they have the most fascinating background? That's exactly the position I found myself in when I asked early childhood specialist Laura Henry to participate in this Q&A.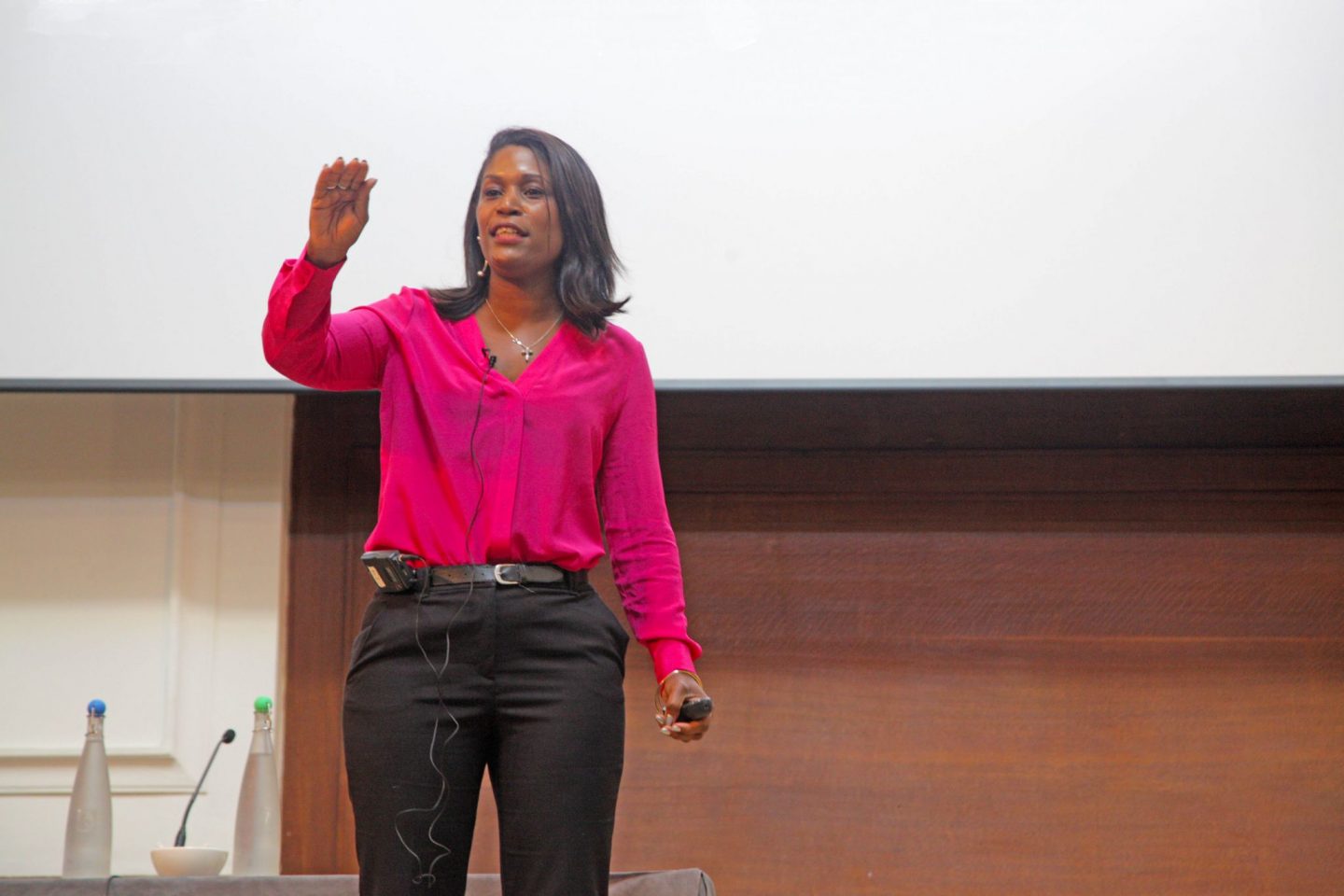 I had always known Laura as a childcare consultant. I was also aware that Laura had written a few books in her time. Little did I realise she's led a fascinating, crazy-paved career path that's seen her work as every thing from a nursery nurse to a headteacher and Ofsted inspector.
She also works as an educational consultant for the BBC and along the way, she's met His Holiness The Dalai Lama in Londonderry/Derry of all places. Later this year, Laura will be hosting a conference to celebrate 30 years of the United Nations Rights of the Child.
Put bluntly, there's probably very little Laura doesn't know about childhood development, childcare or early years education. I won't tell you about Laura, I think I shall leave her to do that in her own words.
Please introduce yourself and explain what it is you do for a living.
I'm an Early Childhood specialist, supporting those who work directly with children. I'm passionate about quality in Early Childhood and each year train thousands of individuals to help make sure that the children in their care receive the best possible care and education to help them reach their full potential.
I contribute to education and parenting publications and have written my own children's books – the Jo-Jo and Gran-Gran series, which has recently been picked up by the BBC.
I'm also the vice-president of The British Association for Early Childhood Education, an educational consultant for the BBC, and an ambassador for the Jermain Defoe Foundation.
What is your background, how did you become an early childhood specialist?
I trained as a nursery nurse over 30 years ago, and have worked in a number of roles, including as a nursery teacher, headteacher and Ofsted inspector. Over the years, I've gained a number of qualifications in teaching and management.
This is only one aspect of your work, I have to ask about the books you have published.
I've written several books for teachers over the years and, as I mentioned earlier, I've also published two children's picture books in the series Jo-Jo and Gran-Gran, which is loosely based on the relationship that I had with my grandmother. I'm very excited that the BBC wants to turn the books into a children's TV show for CBeebies. The series is due to be aired in the spring of 2020.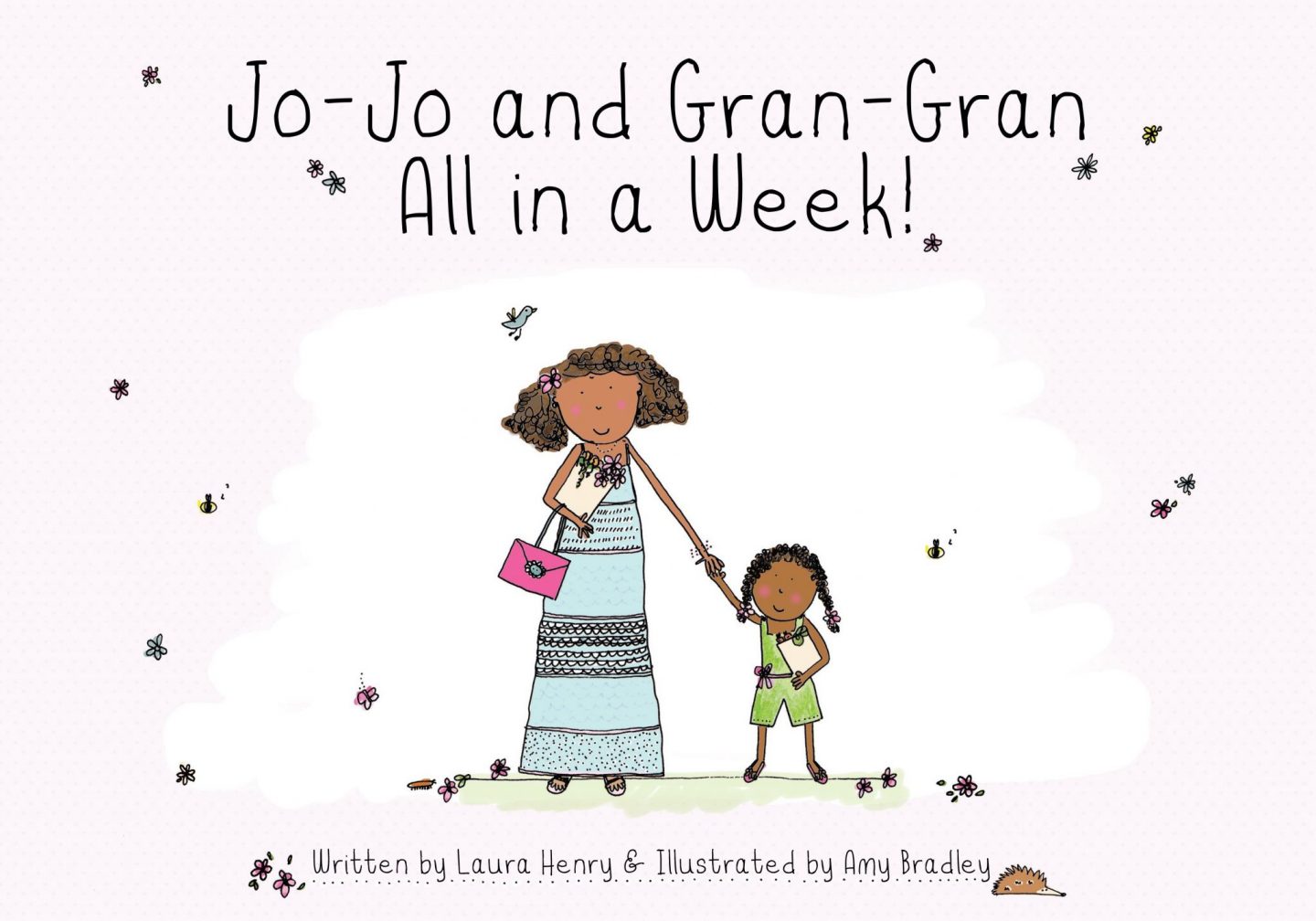 Based on your experience, what three tips would you give parents when trying to select the correct childcare setting for their child(ren)?
As a mother myself of two 'youngsters' of 25 and 21, I used a mixture of childcare for them when they were small. My three tips would be:
Ask questions relevant to the particular needs of your child and how the setting will support them
Decide what's important to you as a parent and discuss these with the setting
Make sure you follow your gut instinct; if the setting doesn't feel right then don't sign up, if it feels right then go for it.
In your experience, what are the main considerations when weighing up the pros and cons of childminders, nannies and nurseries?
Every setting is unique, irrespective of type. One type of childcare is not superior to another. As a mother, I used all three types of childcare for my sons at different times for different reasons. I would recommend parents visit all three types of setting and look at the pros and cons based on the needs of their child, work commitments and personal preference.
There's huge debate about the value of Ofsted. It may be imperfect, but I feel much happier knowing there is a regulatory framework in place. How much weight should parents give to a childcare setting's Ofsted rating?
I agree, Ofsted should be there to safeguard and protect children. But Ofsted's judgement is only one part of the jigsaw puzzle for parents. If you look at a variety of inspection reports, you can see that many settings may not have had an official inspection from Ofsted for four years. It's important that parents also do their own research, visit the setting, speak to other parents and ask specific questions of staff.

Childcare is expensive, there's no question of that. I, however, have always felt that it must come at a cost to assure quality (Portugal, for instance, having childcare ratios of 11 children to 1 practitioner compared to the UK's 3 in 1). Fair comment?
The current ratios in the UK are a must to make sure that children receive the appropriate care; their welfare is paramount. Equally, the ratio ensures that children receive a level of quality teaching, which has a positive impact on their holistic learning and development. It wouldn't be possible to achieve this quality with larger ratios and a setting obviously needs enough staff to adhere to them, so yes, it does come at a cost.
Male participation in the UK's childcare workforce is very poor. Why do you think that is?
My first line manager was a man and I have always worked alongside men. We need to celebrate men as caregivers. Childcare has historically always been a female-oriented profession and those perceptions are often hard to shake, think, for example, about the opposite situation in the construction industry where there are more men and only a small percentage of women. Another reason is pay and career progression. The Government needs to look at pay and status within the sector alongside their recent investment of £30,000 into raising the profile of men in childcare (see this recent Q&A with David Wright of the Paint Pots nursery group).
What are the highlights of your time working in the Early Years industry?
That's a very hard question as there are just so many! I think I would have to say the opportunities that I've had to travel have definitely been a highlight. I've worked with settings and delivered talks and training across the world, including India, Switzerland and the UAE.
Another highlight would have to be meeting His Holiness the Dalai Lama when he was visiting Derry/Londonderry to highlight his work with Children in Crossfire (A northern Ireland-based charity working to alleviate childhood poverty). I was invited due to my role as UK representative on the World Forum in Early Care and I found the experience deeply moving and inspirational.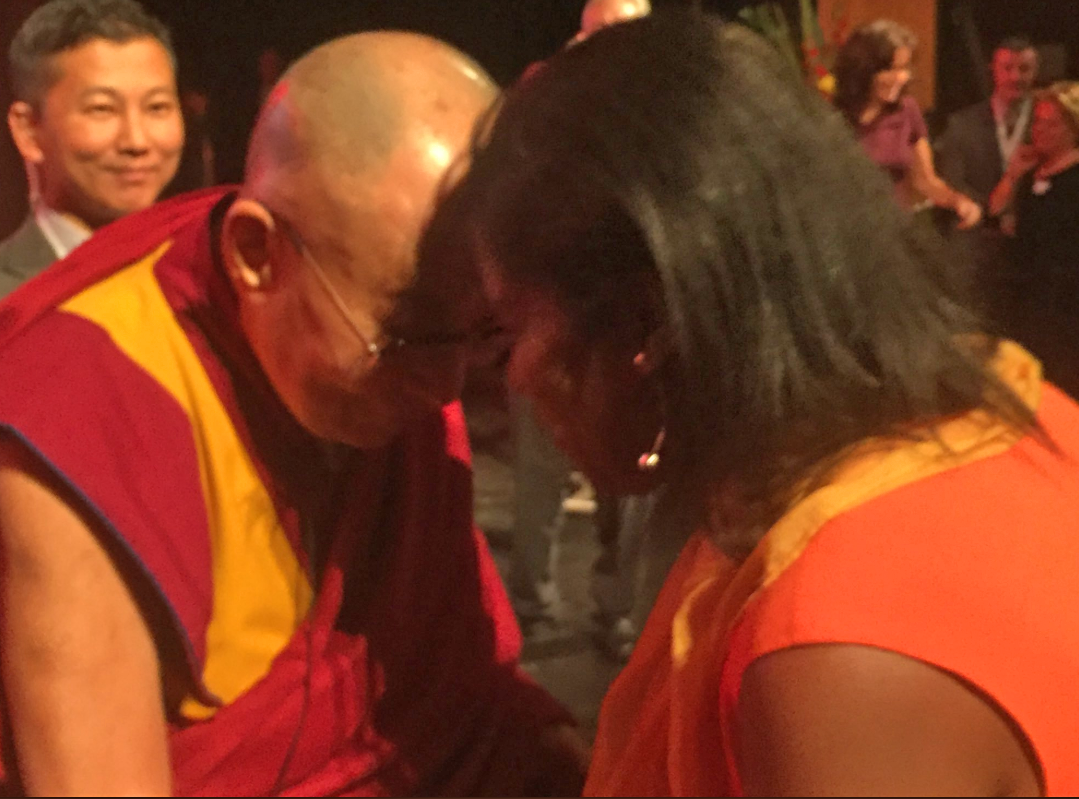 What else should the Government be focusing on in terms of Early Years education and families?
My thoughts are that the Government needs to be supporting families right from the moment of conception. Rather than generic parenting programmes, there needs to be more tailored support for families. For instance, this should include helping families who may have experienced Adverse Childhood Experiences, (ACEs), from abuse to addiction as an example. Research informs us that the earlier a child gets support the better, and this will have a positive impact on their long-term holistic development.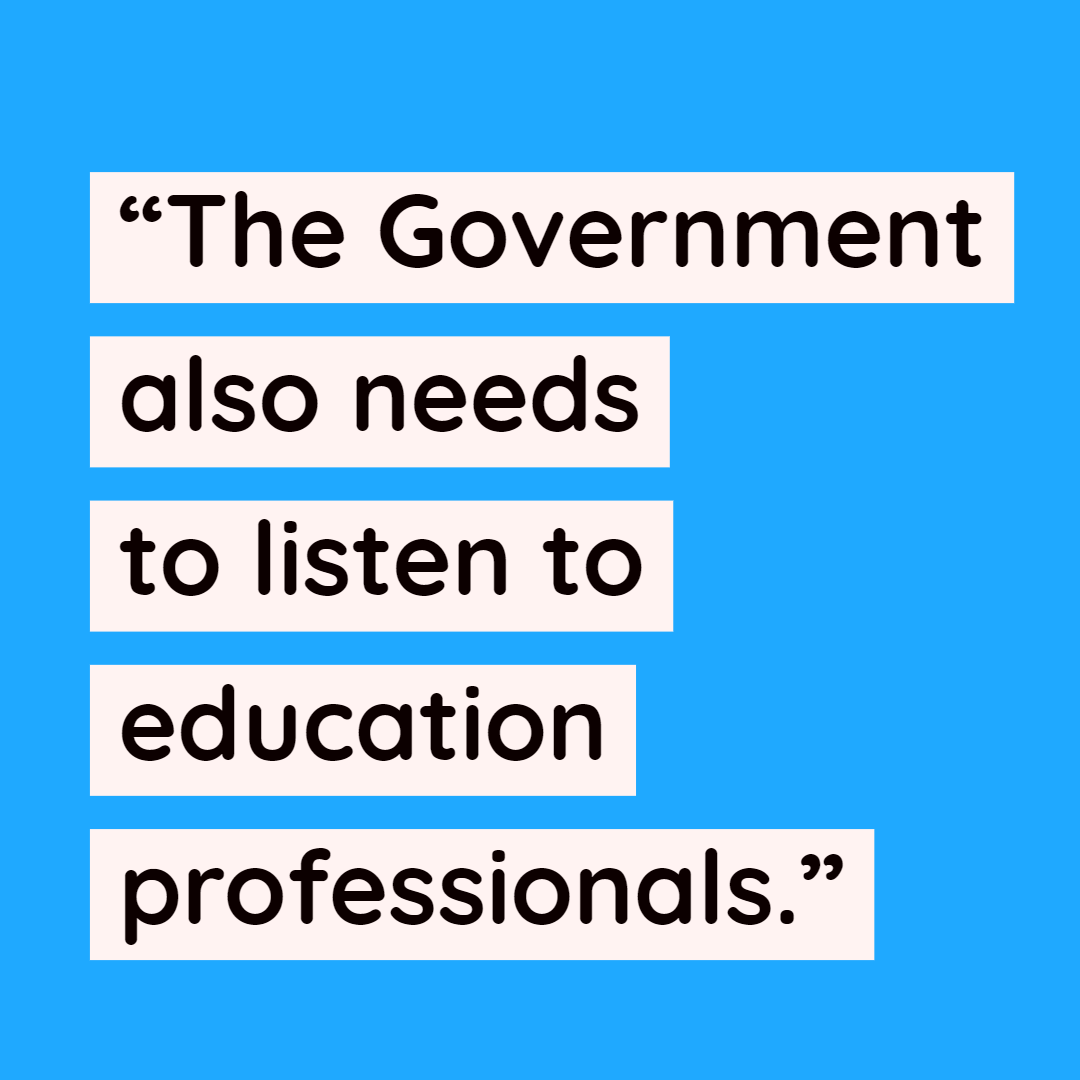 We need investment in support for children with special needs and disabilities, through families, settings and schools. There have been so many cuts to budgets and the negative impact is real. My eldest son is on the autistic spectrum, and so this is a personal issue for me. Many families find it hard to navigate the bureaucracy, dealing with professionals and completing unnecessary and repetitive documents to prove that their child has a need. All this while their child is waiting for appropriate help. The stress this places on families is just not acceptable.
The Government also needs to listen to education professionals. One of their current initiatives is to 'test' a child on entry into school from September 2019. Most experts believe that this is nonsensical. Firstly, the child at this stage is just 46 months old and this is not a true reflection of where they may be. They will be settling into a new environment and some may have had an ACE. The transition into school for a child is traumatic enough without adding the stress of a test.
There seems to be a push by the Government to make Reception classes more academic and less play based. Again, research informs us that children within their Early Years, up to the age of seven, learn best via play. If we look at our Scandinavian colleagues, their approach to play benefits children. Like for like at age 11 their children do better academically.
The Government's agenda on rushing children into academic learning does not mirror how children learn and develop. I always say that there's a reason that a baby isn't born able to walk! Children reach their developmental milestones in a steady, natural and rhythmic way.
A fascinating career
I am sure you will agree Laura has led a fascinating career to date. It will be interesting to see where she goes next. If yo uhave any comment about what Laura has said, please do leave one below.
if you'd like to connect with Laura, you'll find her website here. You can also find Laura on Facebook.
Interested in this blog post? Well have a read of these...