If you are a British kid, a trip to LEGOLAND Windsor has become a part of childhood. No doubt many mums and dads are planning to visit the resort over the summer holidays.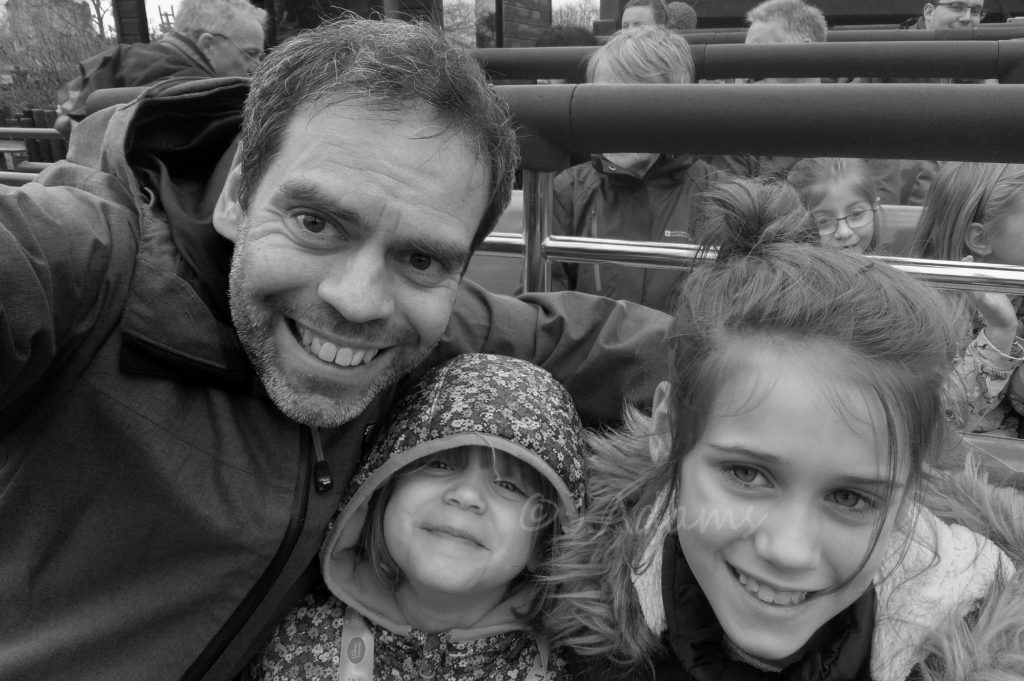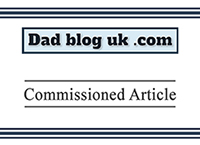 Helen, Izzy and I recently spent a day there. I thought I'd let you know about our experience as it may help anyone who is heading to LEGOLAND over the next few weeks.
Our previous visit
To put you in the picture, this wasn't our first visit to LEGOLAND. We went on a gloriously sunny day five years ago when Izzy was a baby.
On that occasion, Helen and I spent ages playing in the Splash Safari while Mrs Adams looked on and kept an eye on Izzy while she slept in her pram. The Splash Safari was the highlight of our trip and we got absolutely drenched running from Duplo-themed water sprayer to water sprayer.
Second time around, the Splash Safari was closed during our visit. I mention this as I would advise anyone visiting LEGOLAND in the summer months to take a change of clothes. The Splash Safari, especially in the present heatwave, is a must do and If you are taking children, you are almost certainly going to get wet!
Our return to LEGOLAND Windsor
LEGOLAND Windsor gets incredibly busy. I had planned our trip in advance so we arrived early and went straight in avoiding any queues.
My plan worked perfectly and once through the doors, we headed directly to the Star Wars exhibition. I am more of a casual admirer of Star Wars than a hardcore fan but even I was incredibly impressed by the various models on display. Helen and Izzy were definitely wowed by them.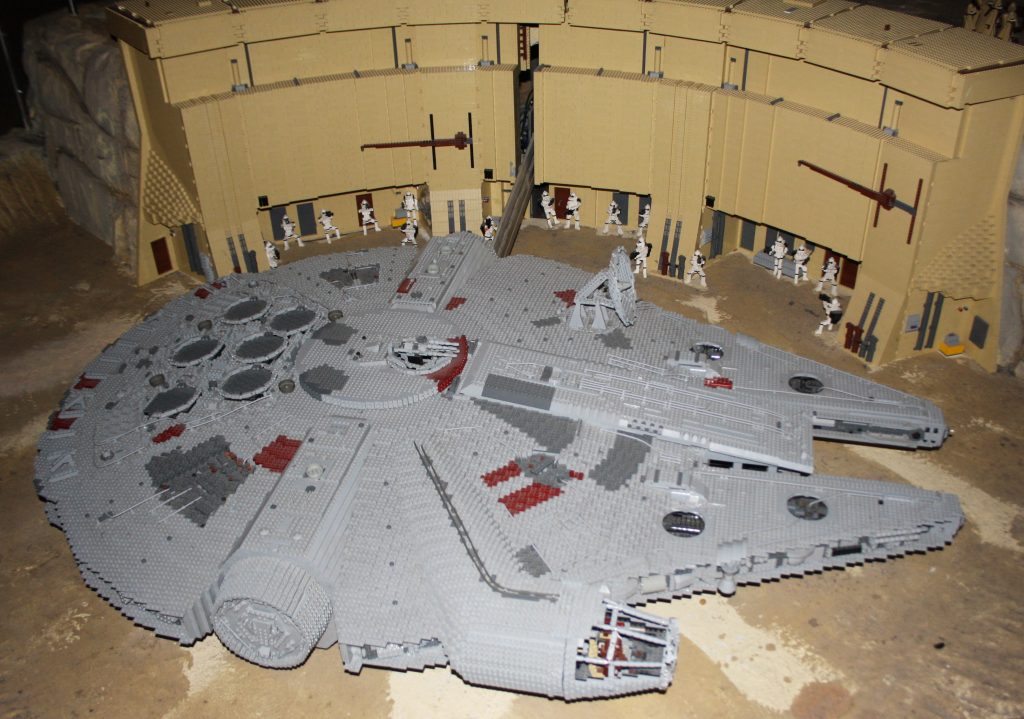 Next stop was the 4D cinema where we watched Ninjango – Master of the 4th Dimension. This is a new LEGO movie for 2018 telling the story of various LEGO characters as they undertake a special training session and help save the universe (….no small feat).
The 4D effects include very impressive pyrotechnics and also a water sprayer. Helen and Izzy wanted to sit front and centre to get the full-on water sprayer effect! Consdier yourself warned: Choose your seating carefully.
Following this we went on a couple of rides: The Jolly Rocker and the  S.Q.U.I.D Surfer. The Jolly Rocker was great. It's a huge swinging pirate galleon and we were able to walk right on to it and the kids loved it.
The S.Q.U.I.D Surfer was a boat ride that spins you round in circles at various speeds. It was great fun, but promised a wait of 30 minutes to get on the ride, we were in line for over an hour.
Plan your trip
The S.Q.U.I.D Surfer experience taught me something. We turned up with no particular plans and having done no real research. We had a day to ourselves and just slowly sauntered round the park taking in the various rides and exhibitions in no real order.  A bit of planning may have been a good idea.
One piece of advice I've subsequently received is to walk straight to the back of the park where it is quieter and then make your way slowly to the front so you can pack more in to your day. Based on what happened with the S.Q.U.I.D Surfer, I'd say this is a good approach, especially if you are visiting during the summer holidays when the park will be at its busiest.
You won't be surprised to hear that refreshments are freely available and a good spot for food is Heartlake City where you will find pizza, fish and chips, hot dogs and ice cream etc.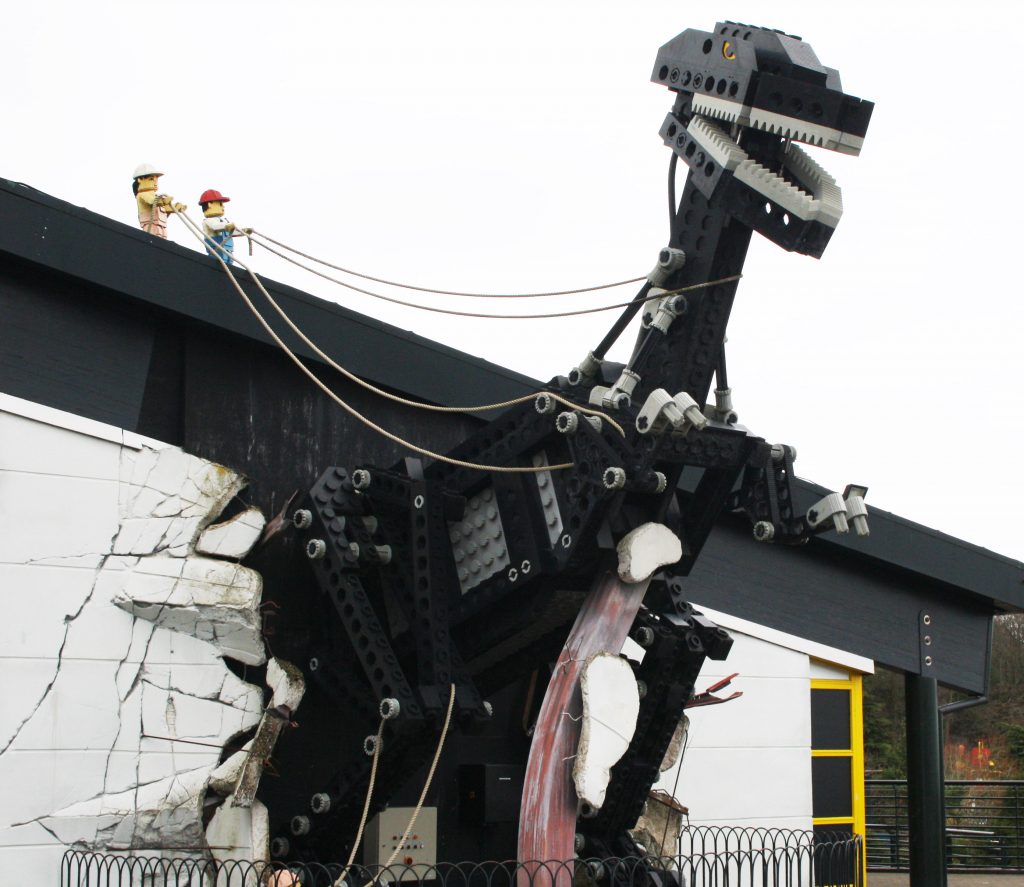 There are lots of additional products and services you can buy or make use of during your visit. There is the Q-Bot system that will help you get to the front of the queue at various rides. There is face painting, the refreshments that I've already mentioned and, surprise surprise, shops where you can buy LEGO.  Just be prepared, because your kids will not doubt do all they can to part you from your cash and spend it on these items!
If you are super-organised, you may want to download the free, official LEGOLAND Windsor app. This provides you with show times and queue times plus helps you find facilities on site and provides information and ride restrictions etc.
As the sun got lower in the sky. . .  
As the sun got lower in the sky towards the end of our visit, we took to the air on the Balloon School. We got some great views from up in the air.
We also had great fun pretending to put out fires at the Fire Academy. If you go on this attraction, just be warned that you'd better be feeling energetic!
As we slowly sauntered back to the exit, we took a good look around Miniland where we were able to take in LEGO models of The Eiffel Tower, London Eye and the Scottish Highlands, to name just a few.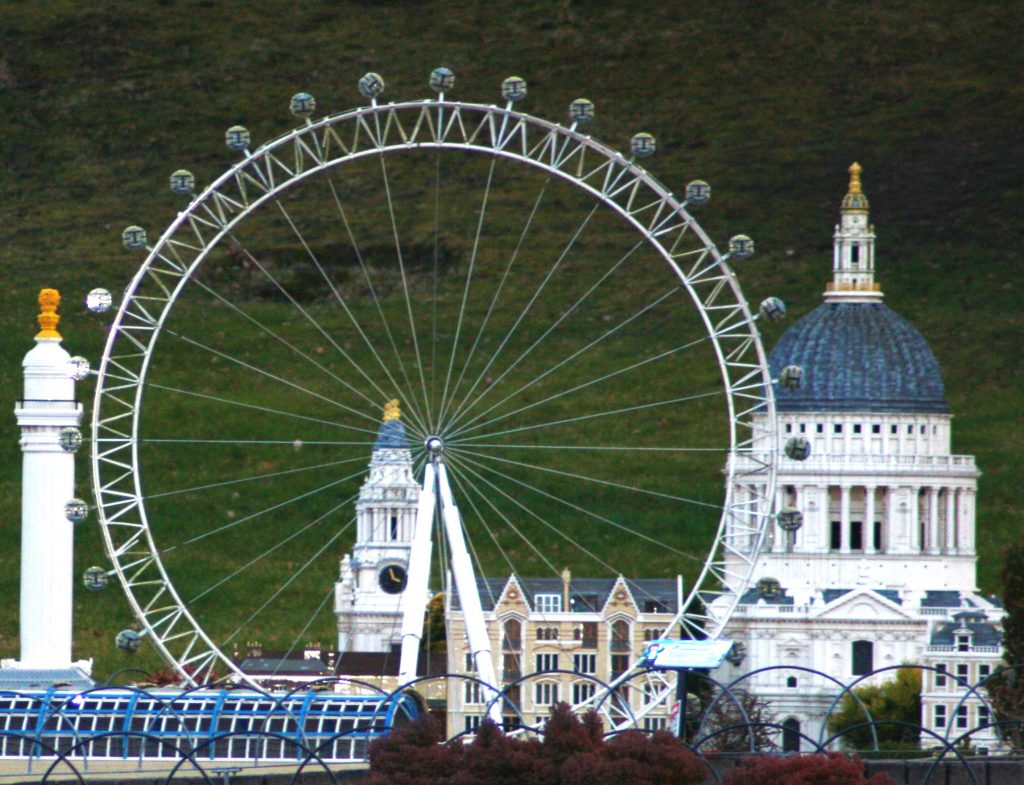 Ticket prices and further information
Tickets start at £37 per person if bought in advance. The gate price is £47 a head. All the information you could need can be found online on the LEGOLAND Windsor website.
Final thoughts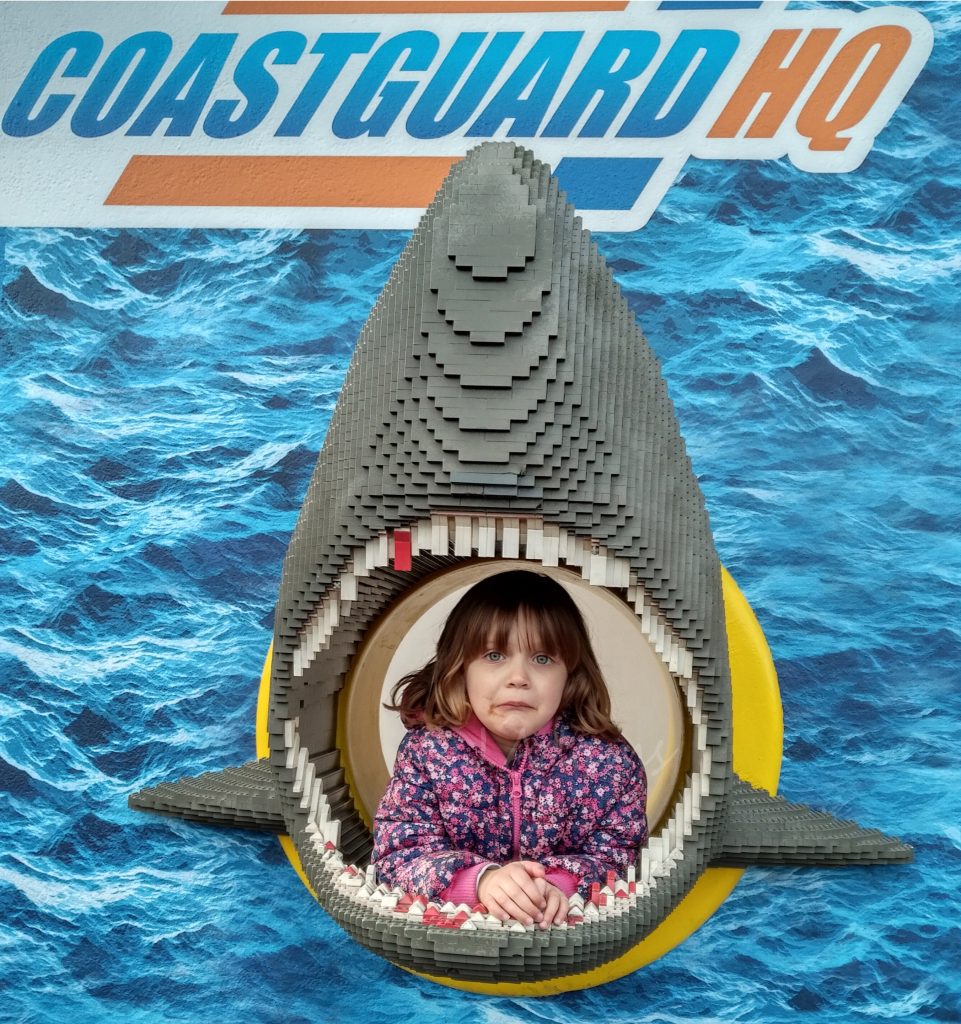 If you have young children, I think there's a good chance you will lend up going to LEGOLAND Windsor at some point! Do plan your visit in advance, especially if you are going during the summer months.
Refreshments, Q-Bot etc. all come at an additional cost. A visit to LEGOLAND Windsor is a special occasion and not necessarily the cheapest day out. You can, however, reduce the cost by bringing a packed lunch and by planning in advance and using the app, you can reduce the need to use the Q-Bot system.
Considering the ticket prices, you may want to look at getting a Merlin Annual Pass. I was visiting LEGOLAND Windsor in my role as a Merlin Annual Pass ambassador. These passes give you unlimited access to Merlin attractions including: the Coca-Cola London Eye, Alton Towers, Madame Tussauds and London and Edinburgh Dungeons etc. At £179 per person, you may feel such a pass represents better value for money than a one-off ticket.
Enjoy your time at LEGOLAND and make memories. Oh, and don't forget a change of clothes. If you go near Splash Safari, you will get wet!
Disclosure: I was visiting LEGOLAND Windsor in my role as a Merlin Annual Pass ambassador and I am compensated for fulfilling this role. Thoughts and opinions are entirely my own. 
Interested in this blog post? Well have a read of these...