Earlier this week I visited a part of London I'd never been to before: Barnes. I took this picture of a pleasure cruiser framed by the steel work of Barnes Bridge at the suggestion of an incredibly patient and understanding blogger who happened to be with me at the time.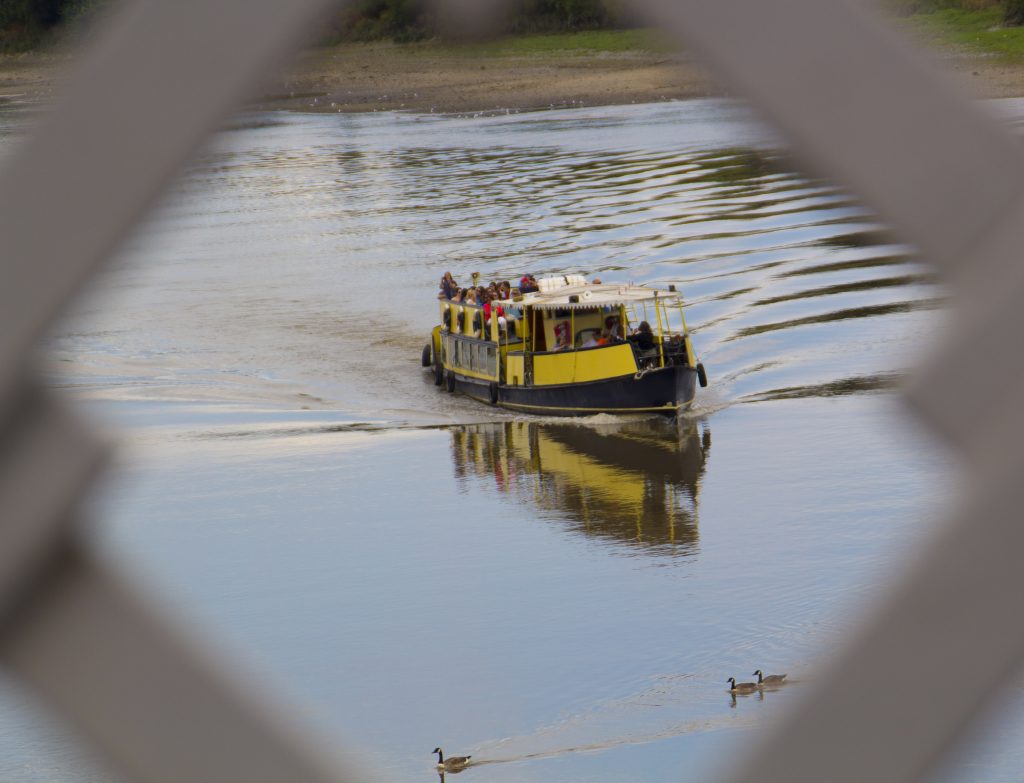 I'd just been to an event at the Kings House Sports ground and was walking back to the train station with Tom Briggs who writes the Diaryofthedad blog. Unfortunately for Tom, I had already earmarked Barnes Bridge as a destination I wanted to shoot some photos so he was forced to watch as I messed around with my camera's settings and fired off a number of shots. Well, I say "forced", Tom took a number of pictures himself.
After a short while, this pleasure cruiser rounded a bend in the river and Tom suggested I get myself in a position so I could take a picture of it framed by the bridge's steel work. That's exactly what I did and as an added bonus, the ducks swam into the frame as well!
I got a few other shots of the sky reflected in the river. They need some editing so I may share them another time.
As for the event we attended, it was the #SubwayNFLFlag Summer Bowl. It was a tournament involving 1,000 children from schools across the country who play NFL Flag, a form of non-contact American Football. We were there as guests of Subway and there will be more on the blog soon.
Getting back to my photograph, I will be adding it to the splendid #MySundayPhoto linky. Lots of bloggers who are keen on photography participate in this weekly linky, which is hosted by the Photalife blog. If you enjoy photography, simply click on the badge below to pay the linky a visit.
Interested in this blog post? Well have a read of these...