In a scene replicated in many households during half-term, granny came to visit. During her all-too brief stay, we went out and visited Leith Hill, a National Trust site near Dorking in Surrey.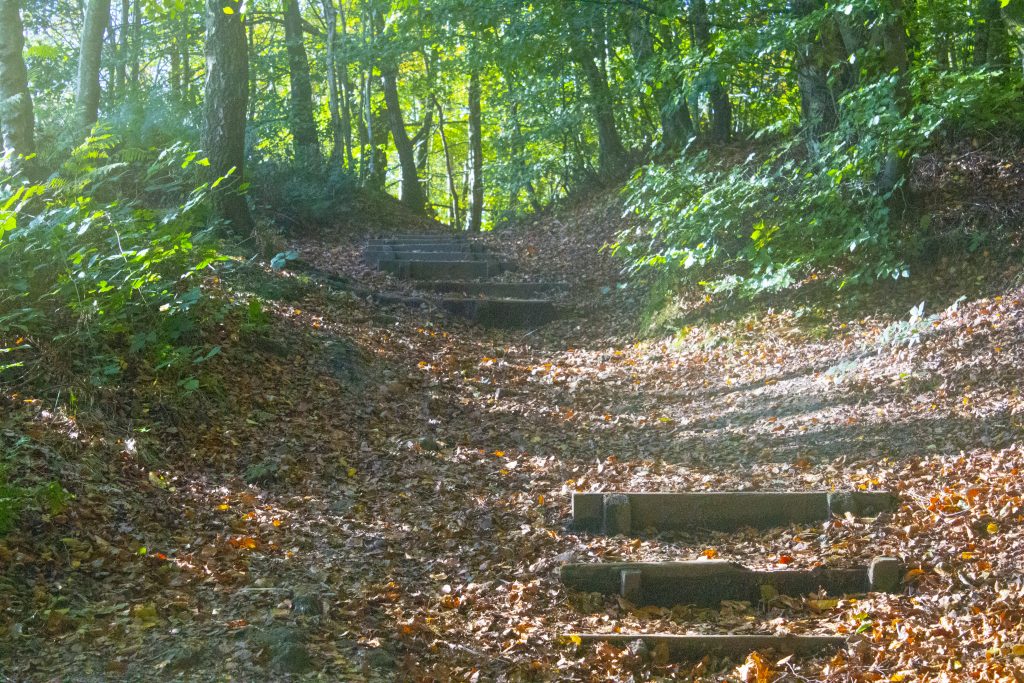 Leith Hill has an amazing tower at the top, imaginatively called Leith Hill Tower. From the top you can see right out to the South Coast, about 60 miles away. To get to it, you have to walk through some amazing woodland and I guessed this would present some wonderful, autumnal scenes to photograph.
This is a very simple image. I like the way the path winds up into the woodland. If I didn't know the area, I would be left wondering what was at the end of the path. I think the hazy effect also adds a little atmosphere.
It was a wonderful day for a walk and we all had a great time in the forest environment. Helen and Izzy both ran off to find trees to climb which they did with varying degrees of success.
The view from the tower itself was spectacular, although a little limited because it was a bit misty in the distance. Even so, Helen and I spent some time using some telescopes and managed to see a British Airways jet on the runway at Gatwick Airport (you might want to watch this video which I recorded at Leith Hill Tower earlier in the summer and shows just how far you can see from the top).
There's a wonderful bloggers' linky I take part in almost every week called #MySundayPhoto. It's hosted by a great photographic blog called Photalife.com. I'll be adding this image to the linky. if you enjoy photography, I recommend clicking on the badge below. You'll be redirected to the linky and you can see marvellous imagery taken by lots of other talented bloggers.
Interested in this blog post? Well have a read of these...