Considering the cold weather we've experienced this week, you may not be surprised to hear this image wasn't taken in the UK. It's one I took a short while ago while on our family holiday in Portugal.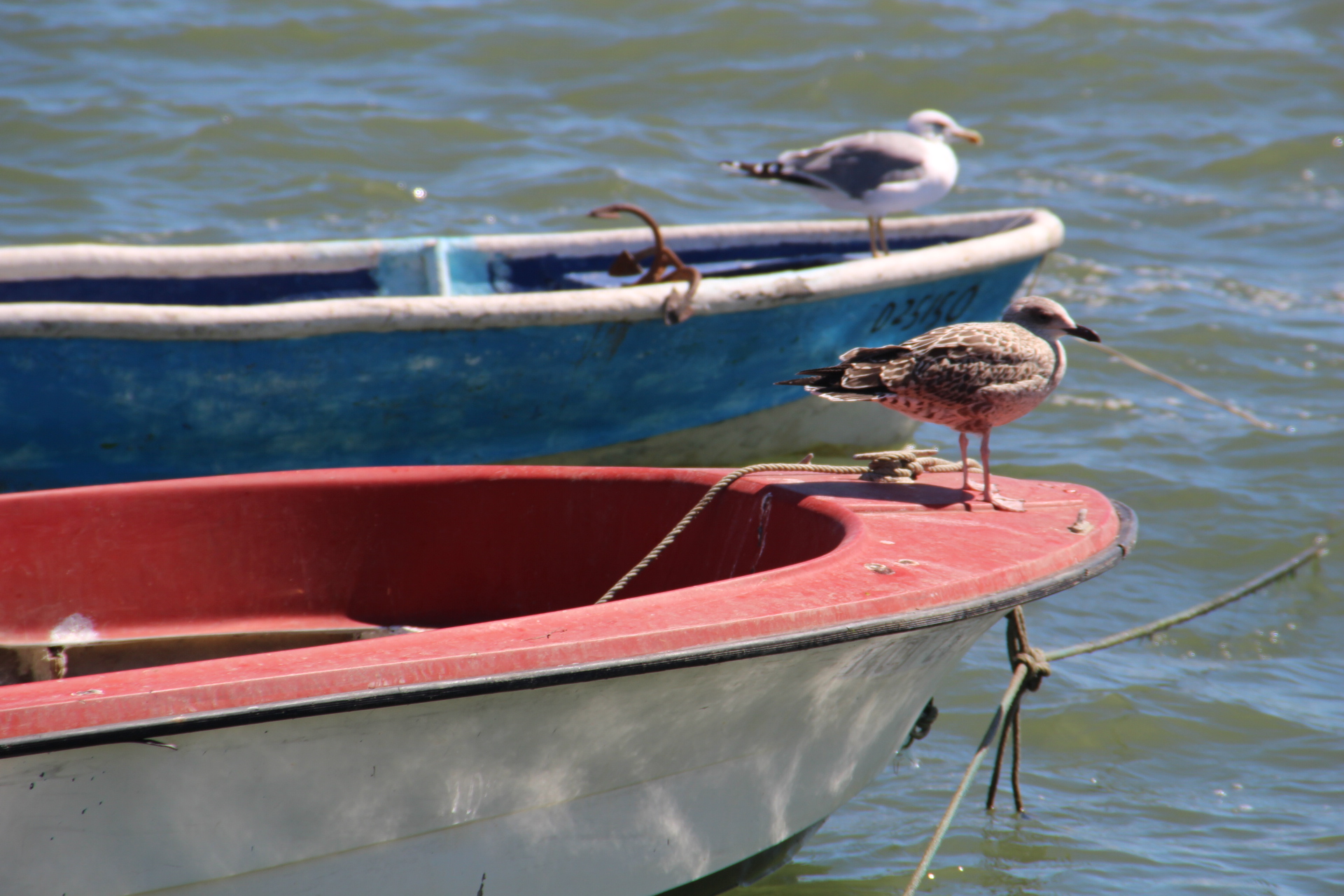 This picture sung out to me as I was reviewing images on my memory card. I like the position of the birds, mix of colours, the reflected light and the fact the water almost seems to be moving.
The image was taken on a visit to the city of Olhão. We were very close to the main docks, where fishing trawlers would be going to offload their cargo. I guess these two characters were looking out for a spot of lunch from one of the incoming boats.
I've linked this image up to the #MySundayPhoto linky. Click on the badge below to visit this excellent linky and to see a range of photography from other bloggers.
Interested in this blog post? Well have a read of these...