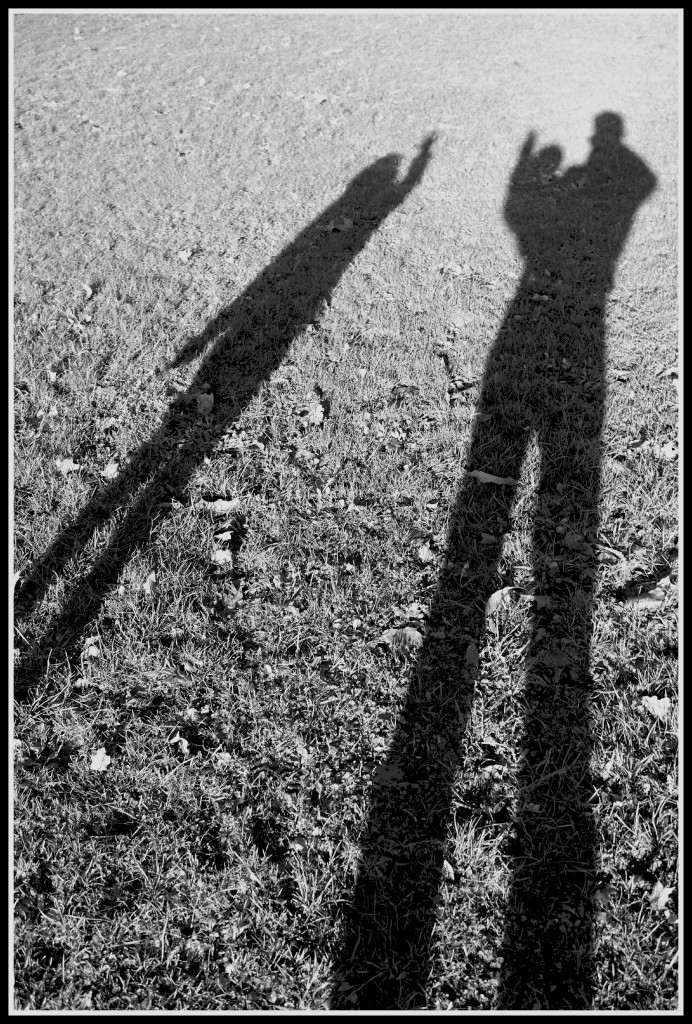 I was out with both girls in the park yesterday. The sun was low in the sky and very bright so we all had huge shadows. I wondered if I could get a picture of all our shadows, something I thought would work well in black and white.
Of course Toddler Adams had other ideas. She wanted cuddles and refused to be put down on the ground. Instead I got both girls to wave with the toddler in my arms.
It's just a bit of fun and silliness. Even so, I had to do quite a bit of editing, tinkering with the exposure, darkening the shadows and so on.
I have linked this to the #MySundayPhoto linky hoted on the Onedad3Grils blog. Please do click on the badge below and pay it a visit.
Interested in this blog post? Well have a read of these...