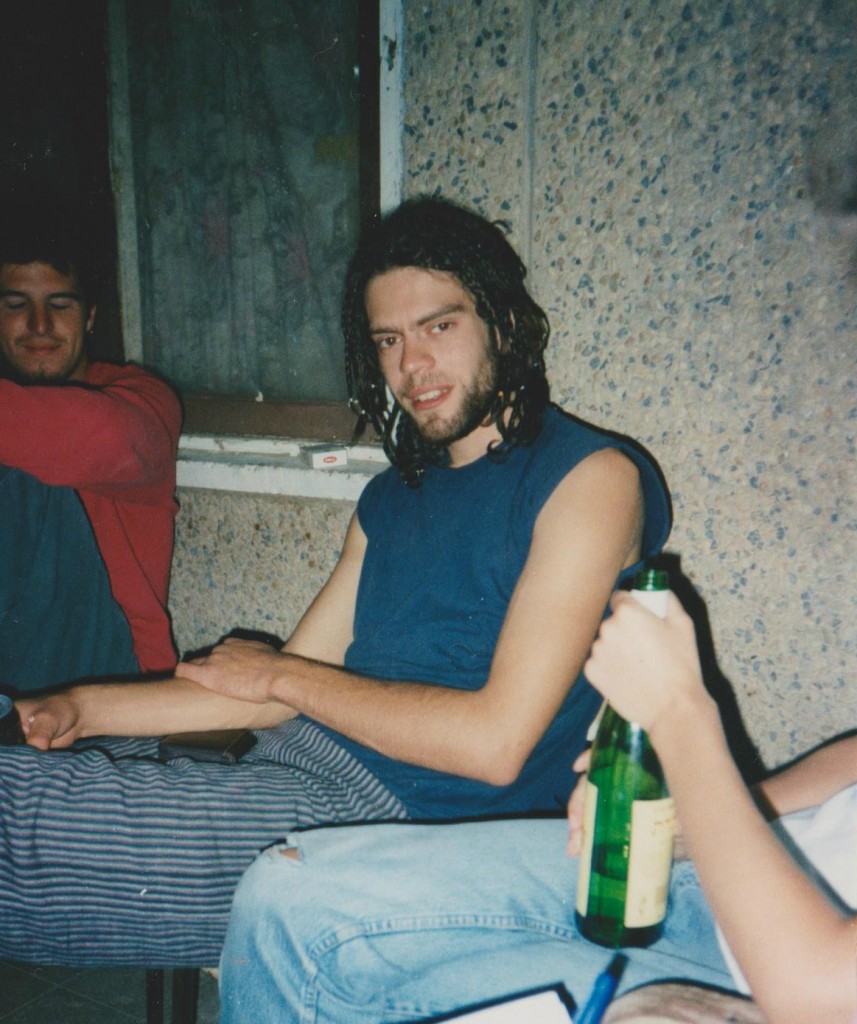 I have a fear about my children's future. It's a perfectly rational fear based on personal experience. Essentially I am worried my kids will want to go backpacking one day.
I wasn't too bothered about this until I saw a video on the BBC website a while ago. It was of an Australian backpacker who did a bungee jump in Zambia.
As luck would have it the rope snapped, sending her head first into the crocodile infested waters of the Zambezi river below. Luckily she only received minor injuries but the footage really is quite something to watch.
The thought of my children hitting their teenaged years and wanting to undertake such endeavours themselves just makes my blood run cold. I want them to go out and experience the world and to travel. After all, it's something I did when I was younger.
This, of course, is the problem. I don't want my kids to experience some of the things I have done, or to get involved with some of the stuff I saw other backpackers doing.
At risk of sounding like a travel bore, I have vivid memories of travelling down a river in a small thin, canoe in the dead of night in the Bolivian jungle. Water was lapping at the gunnels and behind me I could see the most amazing lightning storm over the Amazon rainforest way off to the east in Brazil.
A local guide was sat in the front. He just happened to mention in passing that the river was full of crocodiles.
I wasn't hugely impressed by this admission. Agreed, I lived to tell the tale but I certainly don't want my kids sailing off down crocodile infested rivers in a canoe that could be easily overturned.
The other experience that springs to mind leaves me feeling very guilty. I was merely 19 years of age and backpacking through a part of the world that isn't generally considered very stable.
There was a massive terrorist attack in one of this nation's biggest cities. I'm not going to identify it, suffice it to say it was so brutal it has made history.
These were the days before the internet and instant, digital communications. I received a handwritten letter from my mother a few days later. She had gone to the trouble of making enquiries and found out that I could fly back to the UK for as little as £69 if I hopped over the border into the neighbouring country (a relatively easy journey).
The tone of the letter was incredibly diplomatic. She wasn't asking me to come home, but "if I was considering" returning then it could be done very easily.
I scoffed at the suggestion. I was an arrogant 19 year old and thought I was invincible. It was at least another month or so before I returned home.
Now I'm a parent, I can see exactly where my mother was coming from. I know what her character is like. She must have been in turmoil when writing that letter. As I've already said, these were the days before the internet. Researching flight times would have taken time and probably cost money on phone calls.
It will be a good few years before my kids pester me for money to go backpacking. I suspect it's inevitable that they'll want to undertake some kind of overseas travel and I'd probably be a bit disappointed if they didn't. I just hope they go somewhere stable and safe. Oh, and ideally take me with them.
Interested in this blog post? Well have a read of these...