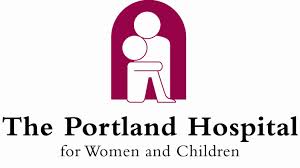 Be an Angel Day falls on 22 August each year, and it is the perfect opportunity to make a difference to someone's life through a simple act of kindness. If you want to mark the occasion by putting your partner's happiness before your own, giving her the gift of world class healthcare will definitely do the trick.
Let's face it; no one wants spend any time in a hospital, but for women who have no choice, having access to the very best healthcare, medical facilities and accommodation can make the experience a great deal more bearable. If you want to be an angel to your other half, a leading healthcare provider such as The Portland Hospital will certainly deliver the desired effect.
Specialist consultants
Having a full complement of specialist consultants under one roof can speed up the processes of diagnosis and treatment considerably. You can be an angel this year by giving your partner access to physiotherapists, counsellors, gynaecology nurses, radiologists and experienced gynaecology surgeons in one luxurious healthcare building.

State-of-the-art facilities
The very latest equipment and technology can speed up the process of diagnosis, as well as provide the most accurate information possible to clinicians. You can be an angel this year by ensuring your wife's health complaints are diagnosed as quickly as possible. The latest ultrasound equipment, X-ray technology and MRI scanners are always available at a private women's hospital, so you and your wife can rest assured that a quick and accurate diagnosis is guaranteed.
A leading healthcare provider will deliver a very large selection of treatments related to women's health. High-tech and fully equipped surgical theatres ensure nothing is left to chance when surgery is required. Whether you wife requires a laparoscopic procedure, colposcopy care or major surgery, a full range of life-saving equipment in a state-of-the-art ward will ensure your wife is getting the very best treatment available in the Western world.
Treatment options for the full spectrum of women's health issues.
You can be an angel this year by ensuring your significant other has access to a huge range of treatments related to women's health. A leading private hospital will have specialist consultants and nurses available at all times to deal with issues such as cystitis, fertility tests, fibroids, endometriosis, hysterectomy, pregnancy menopausal symptoms, ovarian cysts and dozens more ailments related to women's health. And these world class treatments are administered in comfortable, state-of-the-art clinical environments.
Access to a nurse-led clinic
Whether your partner is due a smear or her first pregnancy scan, a nurse-led clinic can offer the very latest treatments in comfortable, friendly and professional surroundings. Led by experienced and highly qualified nurses with specialist qualifications, a top nurse-led clinic provides diagnoses, advice and treatment related to several areas of women's health – including breast care, sexual health, gynaecology and maternity.
Five-star accommodation
If your other half is facing a lengthy stay in hospital, it is only natural that you'll want to be an angel and ease her suffering in any way you can. A private room or suite with all the luxuries of home await her if you choose private healthcare providers. She can have her own bathroom, TV and private space, as well as a choice of stunning culinary creations from an extensive menu.
This Be an Angel Day, you can make your partner's medical treatment a little more bearable by giving her access to the very best healthcare in Britain.
Disclosure: This post was produced in association with The Portland Hospital. To see my disclosure policy please follow this link.
Interested in this blog post? Well have a read of these...