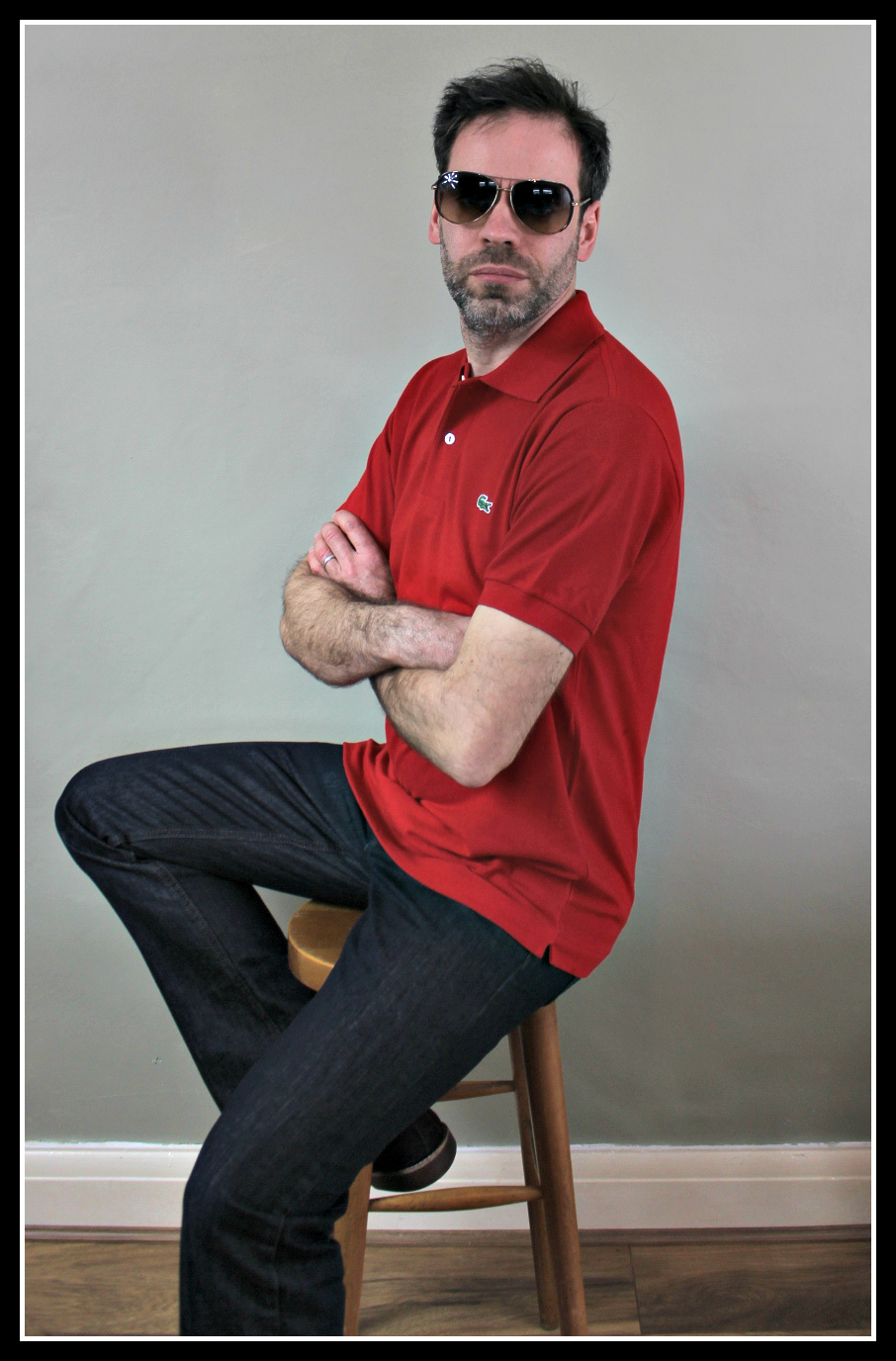 Sometimes things just don't go to plan. Armed with a haul of new clothes for summer, I had planned to venture outside for a photo shoot.
Just as I was about to, it started raining and I had to make do with shooting these images in my photo studio (IE kitchen). Although I was inside, I couldn't resist using the sunglasses as a prop in the hope it might encourage the sun to come out. It didn't but, hey, you have to try.
Although the timing for this rain shower was poor, there is no doubting that winter has passed and summer is on its way. Inspired by the change of season, I went through my wardrobe and added a few items in preparation for better weather.
Help was provided by House of Fraser, which just so happens to be holding a big brand sale focusing largely on t-shirts'. I took a look at the range and, with the exception of the one rugby top, decided to throw caution to the wind and 'go colourful'.
The red polo you see me wearing above is from Lacoste. It's a classic L 12 polo. I was inspired to do this because Lacoste happens to produce a corresponding aftershave that also comes in a red bottle! This was the priciest of the items I selected, coming it at £75.
The pink, or should I say rose, tee shirt pictured below comes from Ralph Lauren. Some men turn their noses up at this colour. I wouldn't wear rose / pink every day, but I am a fan of it.
This particular t-shirt is the custom fit crew neck. It's a great fit and the fabric is quite thin so ideal for those hotter days. It's also reduced to £31.50 in the sales and available in other shades if this isn't correct for you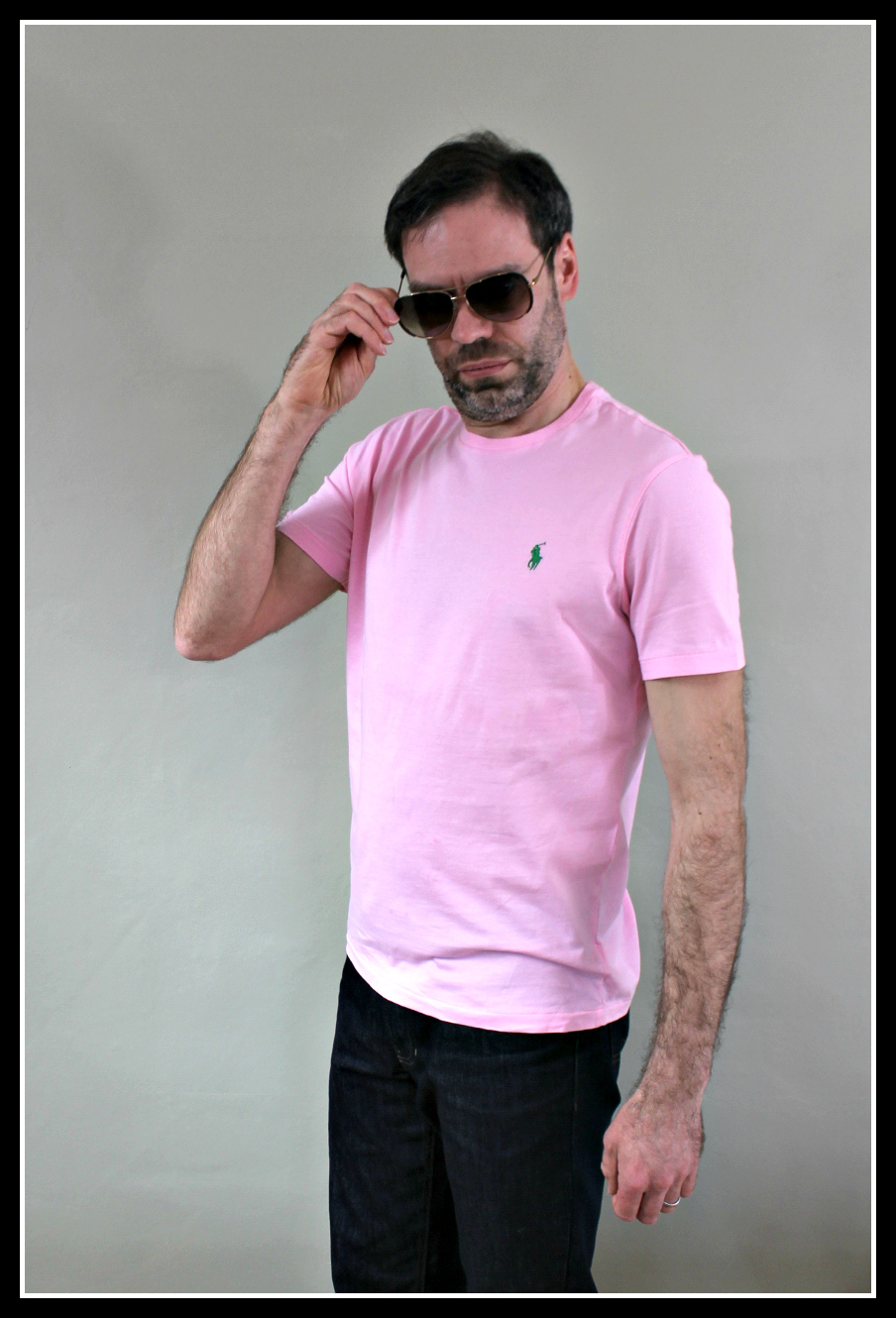 The final piece I'm wearing here is the Horwick Hockney striped rugby shirt. I've lived in this since it arrived. It is so comfortable, partly because it's made from an amazingly soft fabric. It's also a bargain at £35.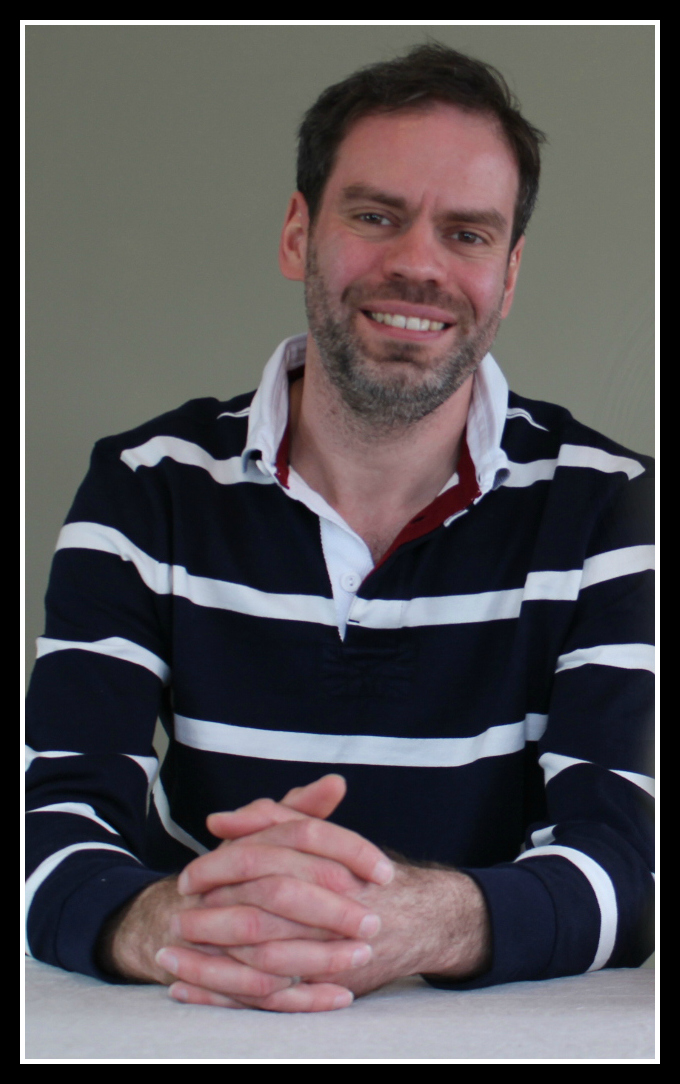 What do you think? Do you like the items I'm wearing here? Are you getting your wardrobe ready for summer? Should guys steer clear of pink? Please do express your opinion by leaving a comment below!