Toppbox is a male grooming subscription service that I am quite familiar with. I reviewed the service shortly after its launch in last year.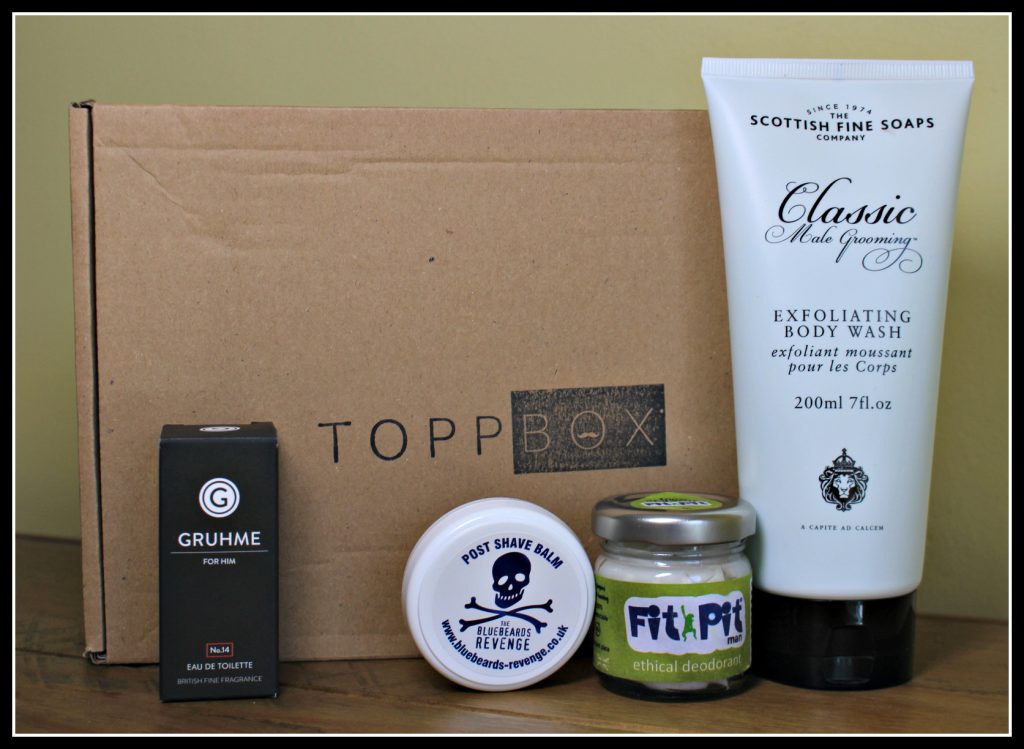 A short while ago, I got an email from the guys running the company. The Toppbox chaps claimed to have made a number of improvements. I was asked if I'd like to see what they are now doing now. Like I was going to turn down an opportunity to try out some male grooming products!
If you'd like to see in detail what Toppbox is up to these days, I suggest you watch this short video I've made. In the film, I un-box the products, provide some thoughts and opinions and also explain what has changed since Toppbox launched.
The main changes can be summarised thus;
Subscriptions now start at £10 a month as opposed to £19. Considering what you receive, I think this is a much more realistic price.
Toppbox has chosen to focus on male grooming so you receive four grooming items a month, as opposed to four grooming and one style item.
Toppbox is working with a greater array of suppliers so your products will come from a more diverse range.
I was very impressed with the items I received. They were; a sample of the fantastic Gruhme aftershave, a pot of The Bluebeard's revenge post shave balm (another great product), the frankly brilliant Fit Pit Man organic deodorant and a very nice exfoliating body wash from Scottish Fine Soaps.
If you'd like to know more, please do watch the video. Alternatively, visit the website Toppbox.co.uk.
Disclosure; I was provided with a sample box of products for review purposes. Thoughts and opinions entirely my own.