Not being able to use the garden in winter can be problematic; wasting all those square metres as we huddle inside trying to stay warm. But if you install outdoor heating options, then you can use your garden all year round, entertaining friends and family in perfect comfort the whole time. Recreation is important for everyone to reset things. With a proper outdoor heating system installation, you will definitely be able to unwind with your friends and family. Think of it as an investment for making you feel better. You can create your own personalised relaxation centre and move things around as per your own preference. These heating systems also upgrade your garden decor and give it a modern yet practical look.
Here are some points to ponder when looking to update your outdoor heating system so you can prepare for good times.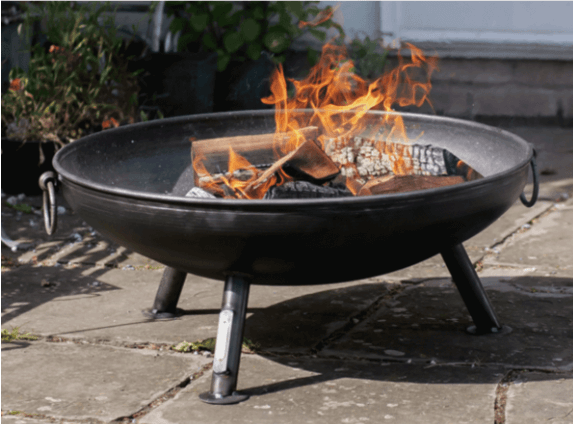 Space Matters
How much space do you have in the garden? Whether you opt for a narrow chiminea or need a broad and spacious heat soured must be answered before you start shopping around! Small patios, especially those that are well-protected from the wind, can easily make do with a smallish chiminea, but most gardens benefit from the addition of a firepit. From a broader perspective, firepits are portable and easy to manage. They come with both options of gas or wood and you can centre the seating around it. The design aesthetics play a vital role and you can choose according to your own personalised taste or budget.
Mobile or Built-in Firepits?
The next question is, do you want your firepit to be fixed in place all the time, or movable so you can put it away in summertime? Built-in firepits can seem like a nice idea, but they will be unused for half of the year, so opting for a more portable option is usually the best idea – move it out of the way in summertime and let it have pride of cosy place in winter! Regardless of the choice you make, you can definitely invest in a good firepit for comfortable outdoor seating. There are many brands offering great options to choose from. For example, firepits in the UK are available at Forest Fuel.
Hot Tubs Or Spas
Hot tubs are an ideal choice when you are looking to relax your muscles after a long tiring day at work. They are good for both types of weather because temperatures can be set and you can enjoy a nice relaxing experience. Even if it is snowing, a hot tub can be set to a temperature to keep you cosy and warm.
Heated Flooring
Over time, heated flooring has become really popular. An installation can be done underneath your floor and they will warm up your patio or deck. You can adjust the comfort level and this is a safe option for when kids are hanging out with you. Never try to install these systems by yourself as it can be very dangerous. This should only be performed by an expert.
Outdoor Kitchen
You can build an outdoor kitchen and bring in fun things like a brick oven and outdoor chairs. This is ideal for family gatherings and you can prepare food outdoors without any trouble. Outdoor cooking gadgets can also be inserted for making it a comfortable experience.
Make it Inviting
Whichever you choose, slender chiminea or sturdy firepit, your winter garden will be transformed from a cold and uninviting place into one that people enjoy visiting and remember fondly. Enhance the warming effect of your firepit by adding comfortable garden chairs, soft cushions and handy tables on which people can place their drinks and snacks.
Interested in this blog post? Well have a read of these...