You know that irritating feeling when you know you've taken an awesome photograph, but can't find it anywhere? Be it a computer file, memory card, stored on the cloud somewhere, you just can't find that picture. That's what happened to this image of Salford Quays in Manchester.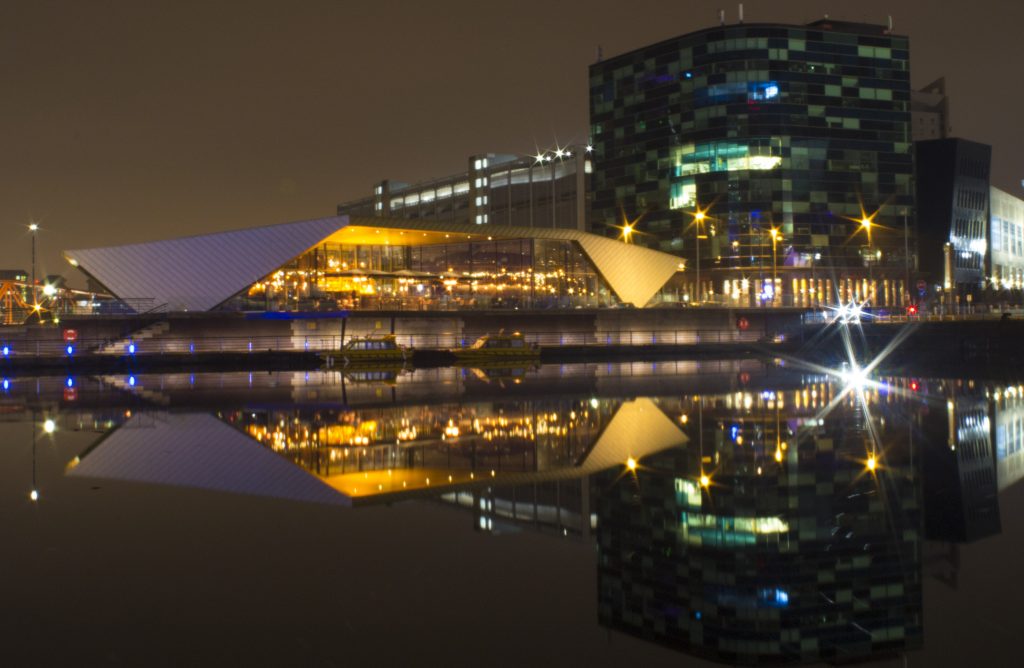 I knew I'd taken this picture when I last visited Manchester. I took it the same evening I took this shot of the Imperial War Museum North. Try as I might, however, I couldn't find the picture anywhere.
Eventually my searching proved fruitful. It was on a memory card, but tucked away in an obscure folder. This kind of thing happens to me so often I think I may have to take a close look at my filing system!
Enough of me rambling on about the lost and found. It's a long exposure shot with the camera mounted on a tripod. From memory it was a 25 or 30 second exposure time. I know the building in the centre of the shot was a restaurant or bar as loud music was playing and revelers were coming out as I was taking the picture.
I love the lights and contrast in this picture. Despite the fact it's night time, there's a surprising amount of colour in the image.
I will be linking this picture up to the #MySundayPhoto linky hosted by the Photalife blog. It's well worth visiting if you enjoy photography. Simply click on the badge below and it'll take you straight to the linky.
Interested in this blog post? Well have a read of these...