It's amazing to think that despite all advances in technology, the best way to remove creases from clothes is still via the use of steam power. You press that button on a steam iron, there's a whoosh and the creases go.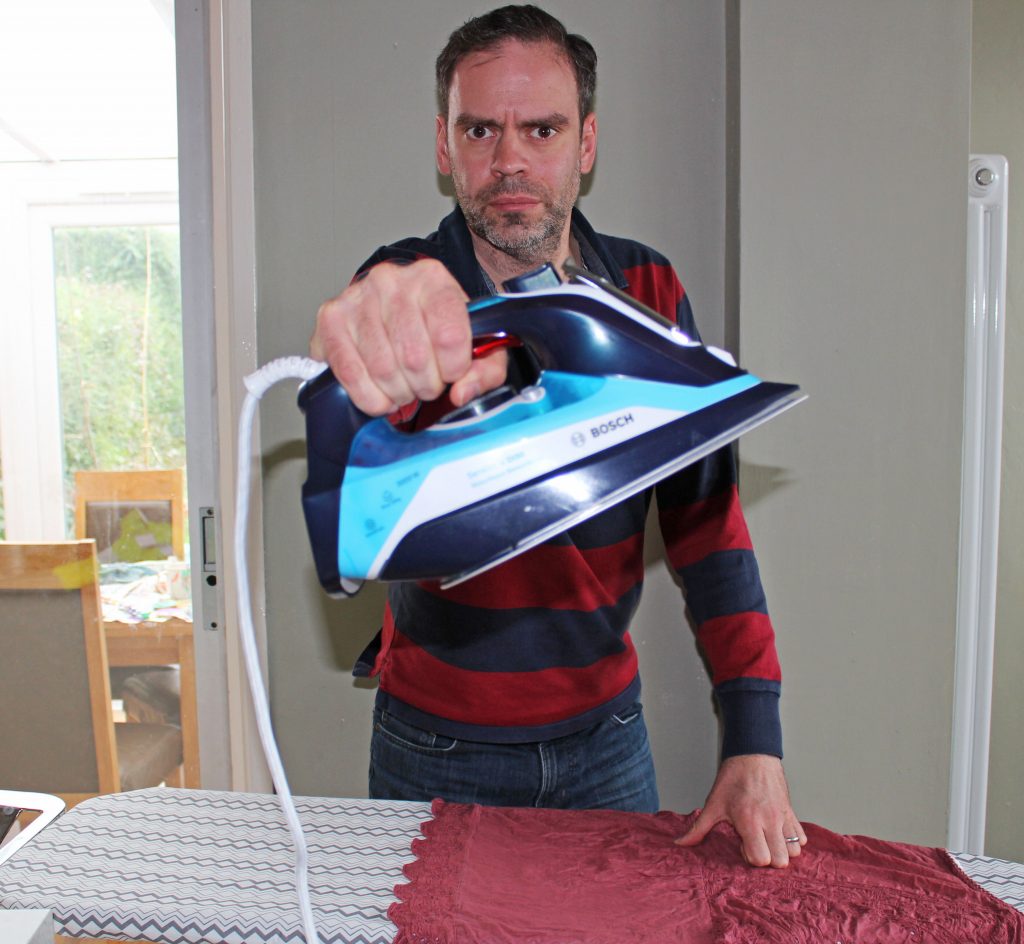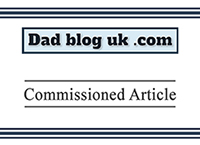 The oddly-named Sensixx'x D190 is one of the latest steam irons to be produced by Bosch. It's available from Euronics and I was asked if I'd care to put it through its paces.
The timing was ideal as a year or so of use relying on London's notoriously heavy water had left our previous steam iron caked up with limescale and on its last legs. Here's how the Bosch Sensixx'x D190 coped with the Adams' family's laundry.
First impressions
Lifted out of the box, this product was noticeably heavier than rival products. It's perfectly manageable, but you do get the impression there are some serious mechanics inside the iron.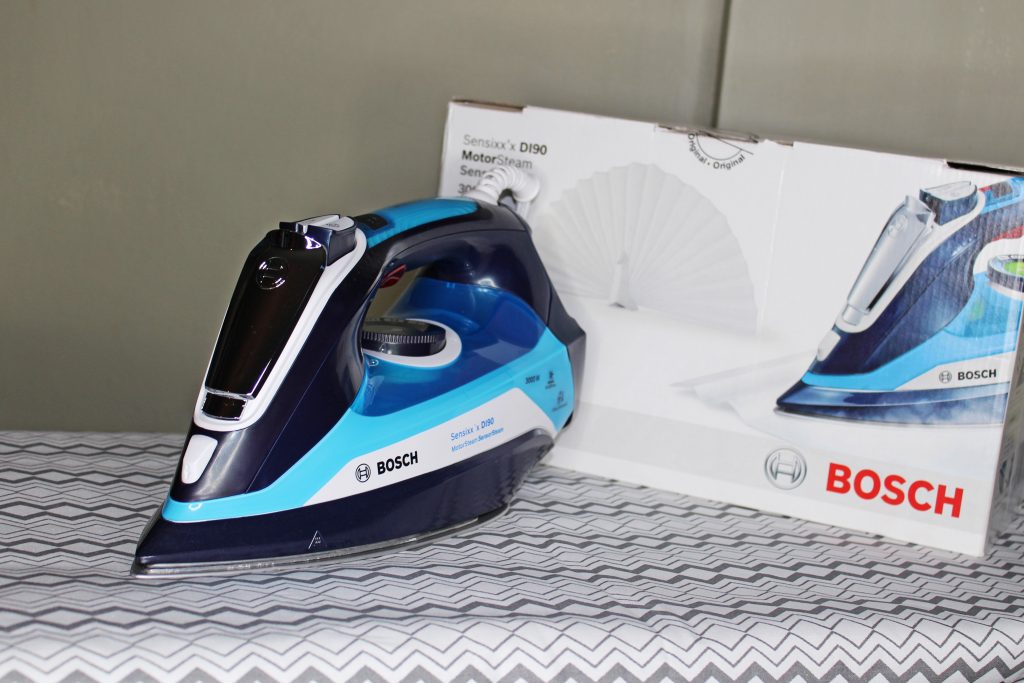 Cut away images on the box certainly suggest there is a hefty motor in there producing steam. As this product requires 3000w to operate, it clearly is an impressive motor
The soleplate is quite sizeable. It's very smooth and in use, glides easily across the clothes you are ironing.
The controls are all very standard and don't really need any explanation. There are, however, a couple of special features that I will come on to in just a moment.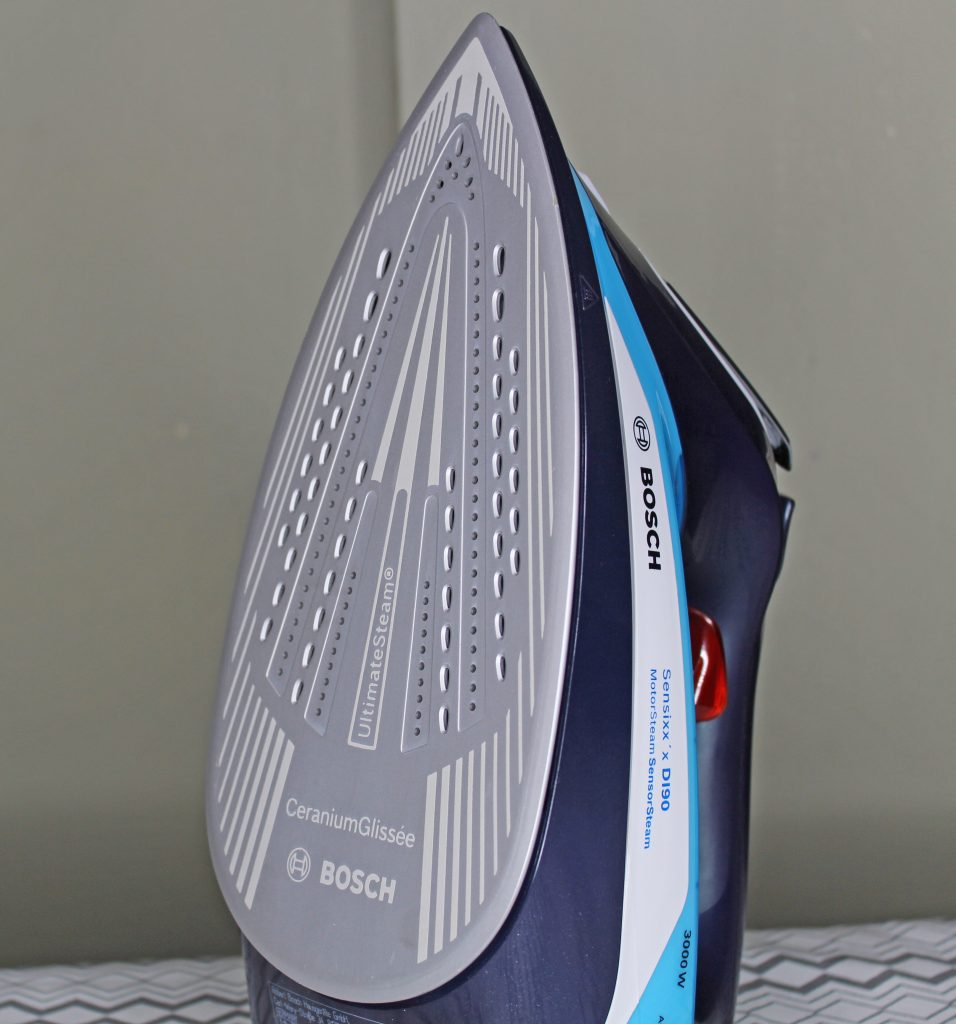 Steam function
The iron is designed to work with tap water, although it does come with a bottle of anticalc additive that you can add to prevent limescale build-up. The water inlet is covered by a large inlet lid at the front of the iron.
Filling it with water is very straightforward. You control the steam using the spray and steam buttons on the handle and the temperature control.
Those special features
While steam may still reign supreme, don't be fooled by the Bosch Sensixx'x D190. It boasts some of very advanced features.
First of all, the handle has a sensor in it. If the iron can't sense your index finger gripping the handle, the steam function will cease working. In addition to this, the soleplate stops heating up.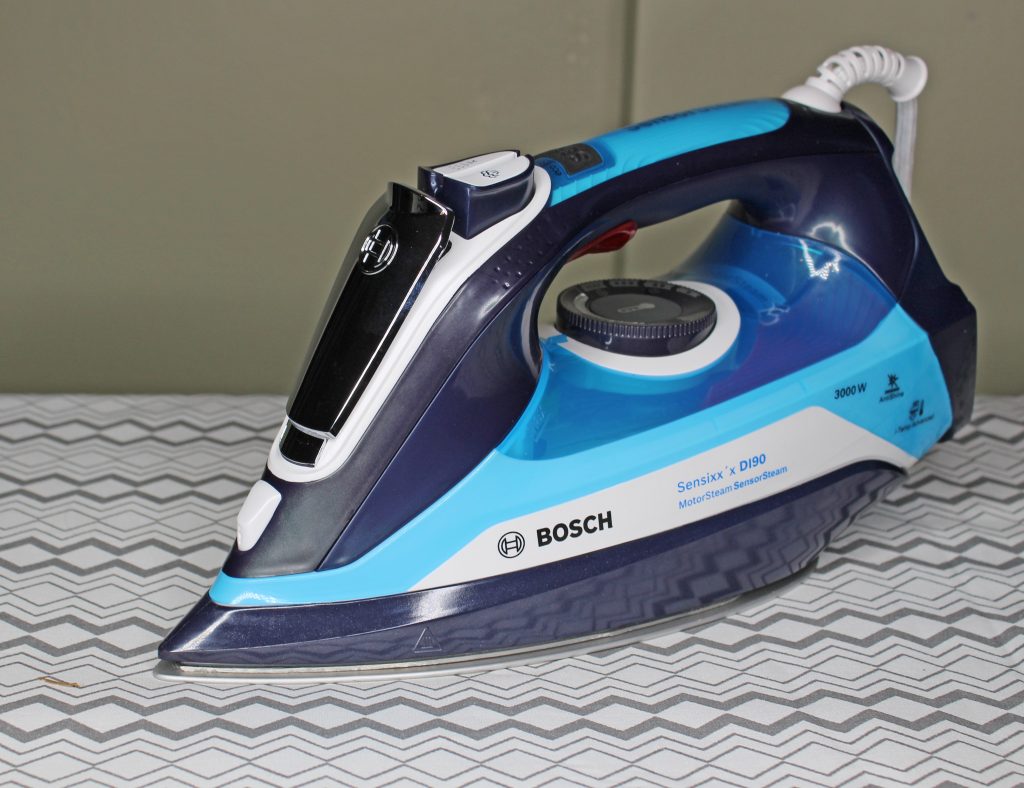 Let me, however, put this into context. I've experimented with this a couple of times. The soleplate will retain some heat, so the iron should not be left unattended. If, however, you have the temperature control turned up to maximum, it won't stay at that temperature. It will hover somewhere beneath it.
The i-Temp function is also worth mentioning. While you can adjust the temperature in the usual way to accommodate delicate fabrics, man-made fibres, linens etc. the i-Temp setting will do it for you.
I was very tough on the iron while testing this feature. I didn't expect it to work at all, but I couldn't fault it. It went from man-made fibres to heard-wearing cottons with ease. It didn't mark anything and produced great results.
There is one further function. This is an anti-shine function. The aim of this is to stop darker fabrics going shiny when they are ironed. As with the i-Temp function, it seems to work very well.
I will just add that the iron can be used vertically. This is to enable you to iron curtains, should you feel the need.
In use
I've been using the Sensixx'x D190 for around a fortnight. This includes a mammoth three-hour session when I had to deal with a ridiculously large pile of laundry.
It's performed very well and handled some incredibly, heavily-creased items. It's done it all with ease and I've found all the functions to work very well.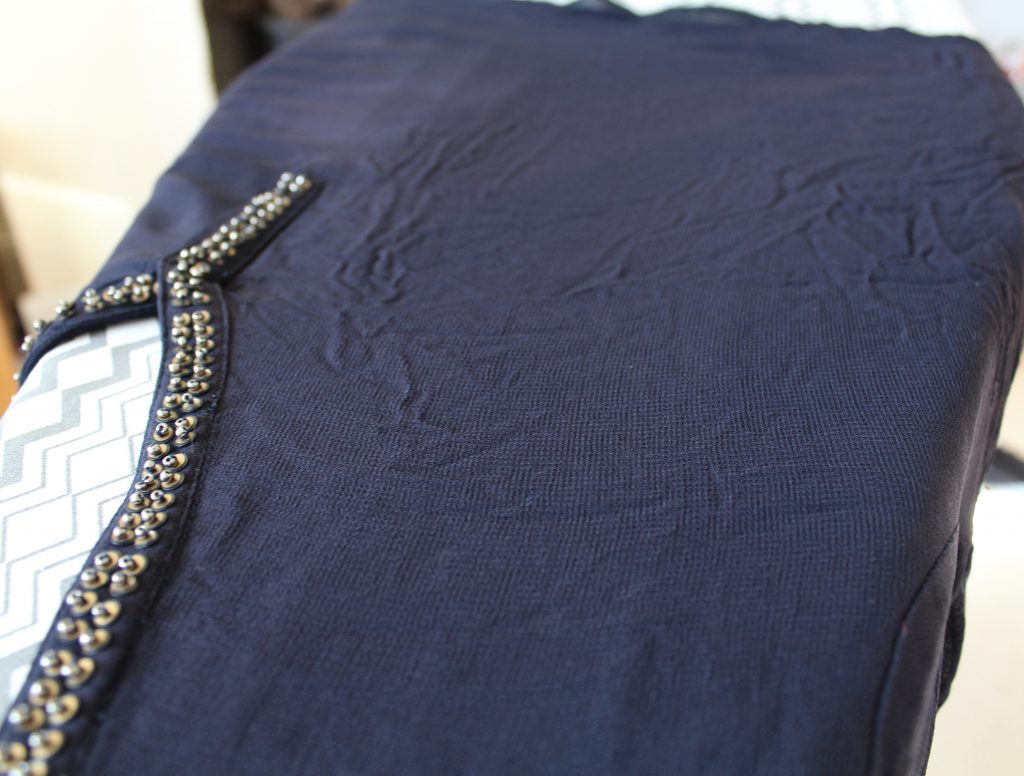 It is slightly heavier and a touch larger than many rival products. It is also a little on the noisy side. Something, I assume the motor for steam production, makes a ticking sound when in use. It's nowhere loud enough to put me off the product, but if you are in the habit of listening to the radio or watching TV while you iron, you may find yourself increasing the volume slightly.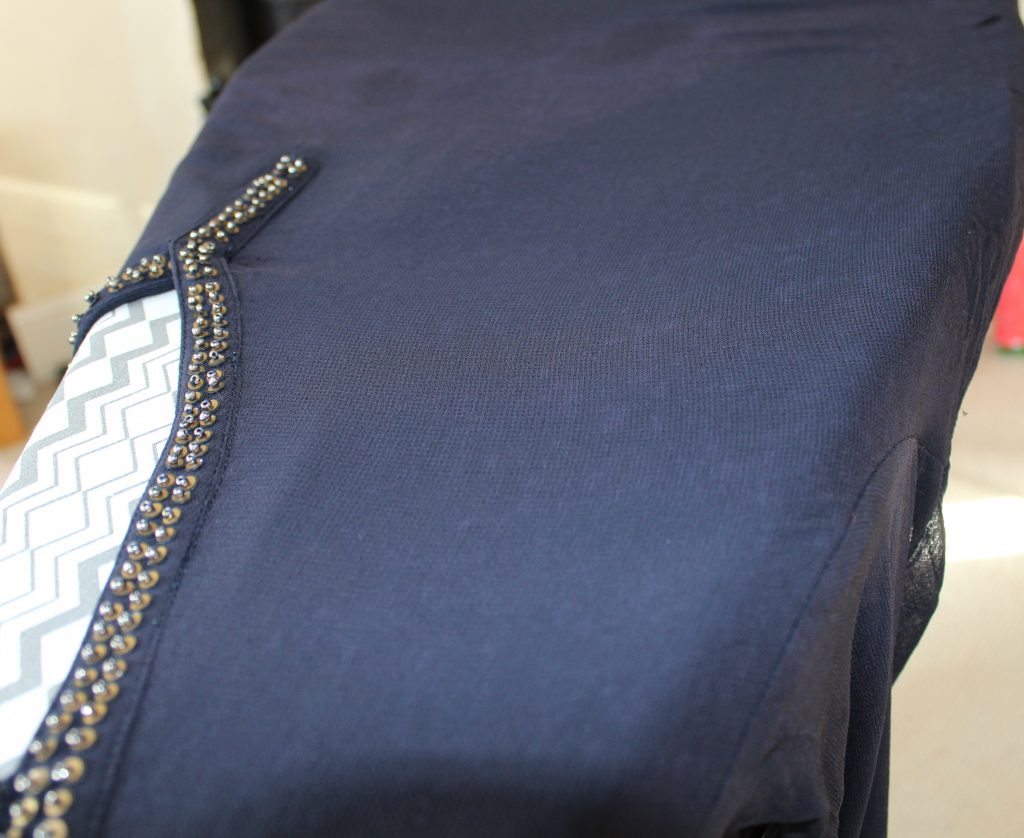 Final thoughts
Considering the amount of technology packed into the Bosch Sensixx'x D190, its price tag of £89.99 is very reasonable. It's a heavy-duty item and I've been very impressed by its performance. As I said, it does create a little noise, but it's not too loud.
We're delighted to have it a part of the family. We're hoping to get plenty of use out of it.
For further information or to buy, please do visit the Euronics website.
Disclosure: This commissioned post was produced in association with Euronics. Thoughts and opinions entirely my own.
Interested in this blog post? Well have a read of these...