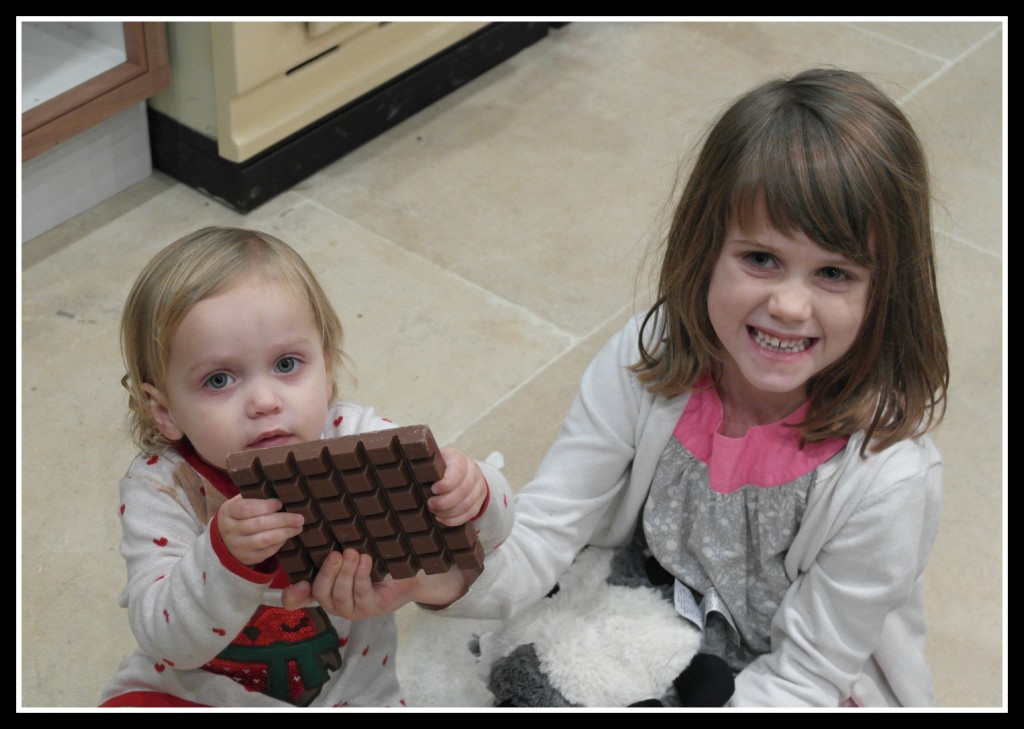 I was yesterday going through one of my camera's memory cards. I found this image of my daughters from last Christmas. Having had very little time to get out and take pictures this week, I thought this would make a great #MySundayPhoto contribution.
The image doesn't quite show the reality of the situation. Yes, my daughters were in posession of a huge bar of chocolate. The truth is, it wasn't their chocolate, they'd unwrapped someone else's present (with permission I should add).
I spent ages mucking about with the image trying to sharpen it up and using overlays to get rid of the cupboards in the background. Then I thought "why bother"? It is what it is; a picture of two cheeky young scamps. The possibilities of what might happen next are endless.
Tell me, what do you think happened next? Please leave a comment below with your thoughts.
Interested in this blog post? Well have a read of these...