If you are anything like me, you probably still have a few Christmas presents to buy. I thought I would put together a gift guide with a few suggestions.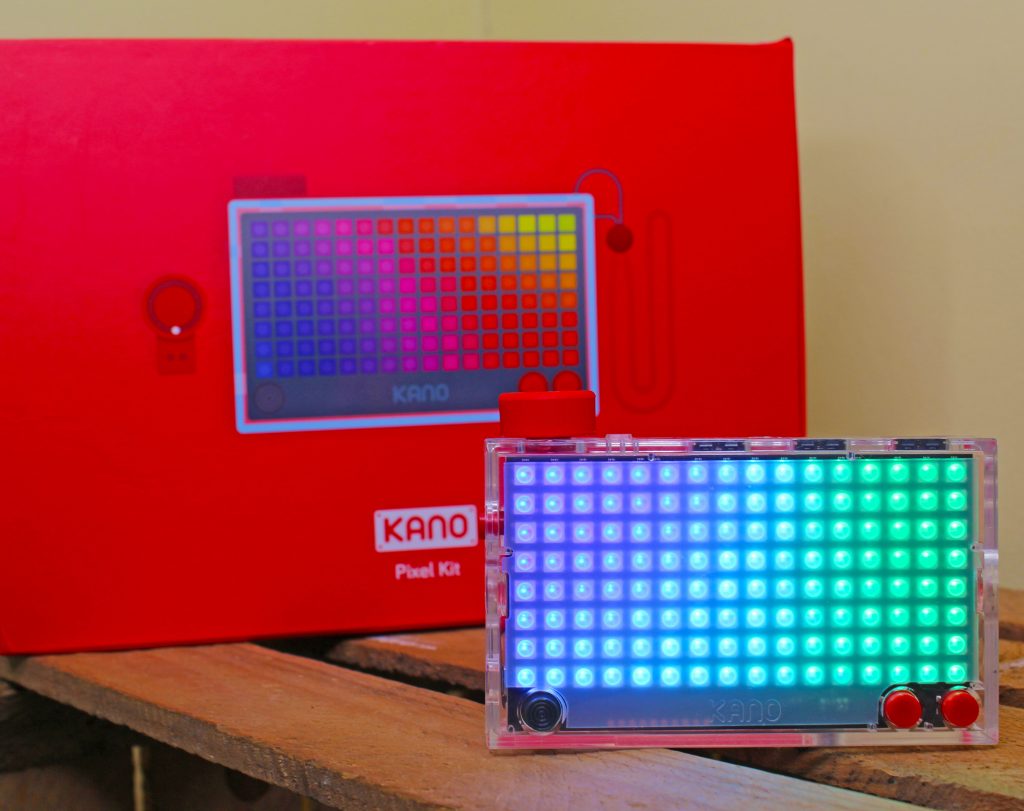 Gifts for children
Kano Pixel Kit
I am big on encouraging my kids to learn about coding. Helen is getting very into it, and that's where the Kano Pixel Kit comes in. In true Kano style, the kit comes in a well packaged box and you build the micro-sized computer yourself. You hook it up to your computer's WiFi and then using an app and some simple coding, you create your own lightshow (see image above). It's a great way to introduce children to coding in an enjoyable way. Expect to pay around £75 from the Kano website.
Little Tykes RC Bumper Car
These cars are so cool, even I like playing with them. They come in a pack of two and are ideally best used with another person. Using a simple remote control, you send your car off for a drive. If your opponent bumps the wheels, your driver will be ejected from the car! They come with a price tag of around £39.99 and are available from Amazon, Argos and Smyths Toys among others.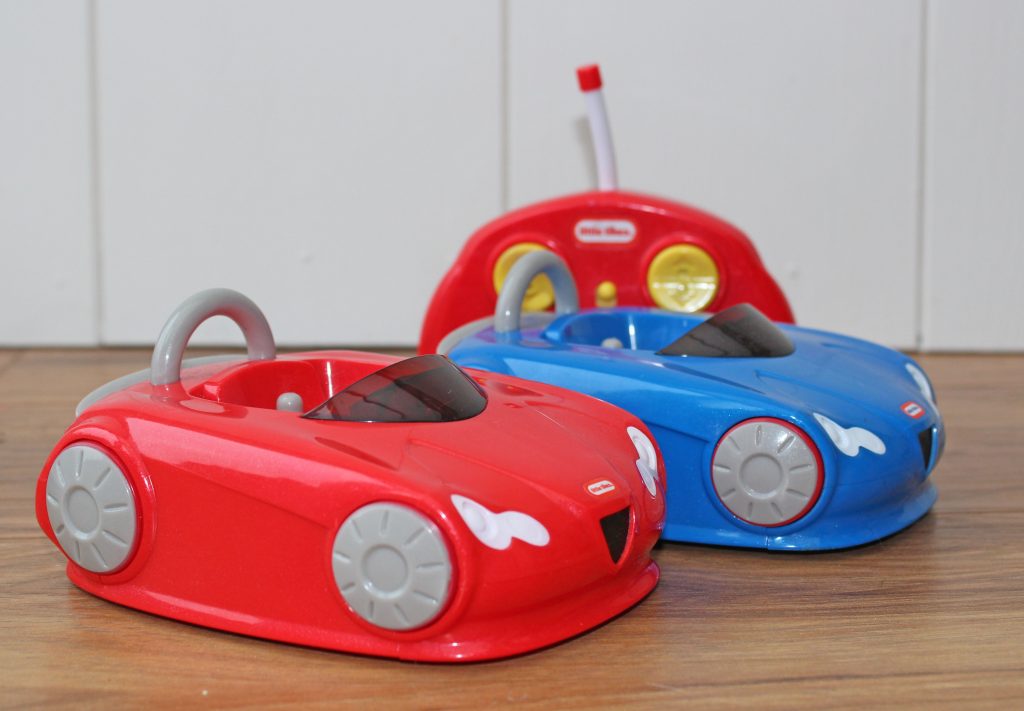 Staedtler FIMO Form and Play Sets
Well known for  arts and crafts supplies, Staedtler FIMO is a soft modelling clay. The kits come with clay plus the tools you need to shape it. There are 14 different sets in total that feature everything from a space ship to galloping horses. There are also three different levels of difficulty and best of all, the kits come in resealable bags so you can come back and finish off your creation later if needs be. Staedtler products are widely available from John Lewis, Ryman, WH Smith and so on. The FIMO kits retail for about £10.25. If you're looking for a stocking filler, Saedtler's Norris colouring pencils come in packs of 12 and sell for £4.60.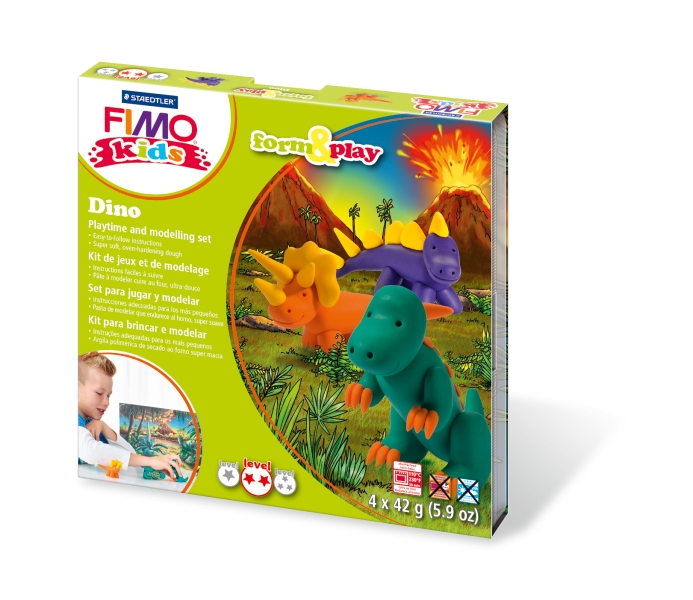 Alba 10" tablet
For slightly older children, you may want to consider something like a tablet. The Alba 10" tablet is a great option. It boasts dual cameras, a 1280 x 800 resolution screen, 16GB of storage and pre-installed parental controls all for £89.99. It also comes with silicone bumpers to provide protection. You can buy Alba products from Argos and items can be delivered the following day.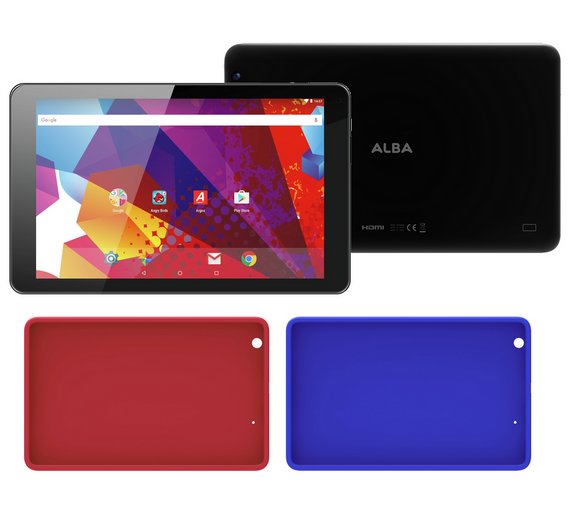 Gifts for the grown ups
Mr Lentz custom made leather accessories for men and women
Custom made in the USA to your specifications, you can have your own Mr Lentz wallet, handbag, man bag, iPhone holder etc. I have a custom-made wallet and love it. It's been made in natural leather that will fade in time as it is used. Prices start at around £37 for a wallet while a women's handbag starts at about £117. You'll need to order online from the Mr Lentz website and as items are shipped from the US, you should order soon to get your order in time for Christmas!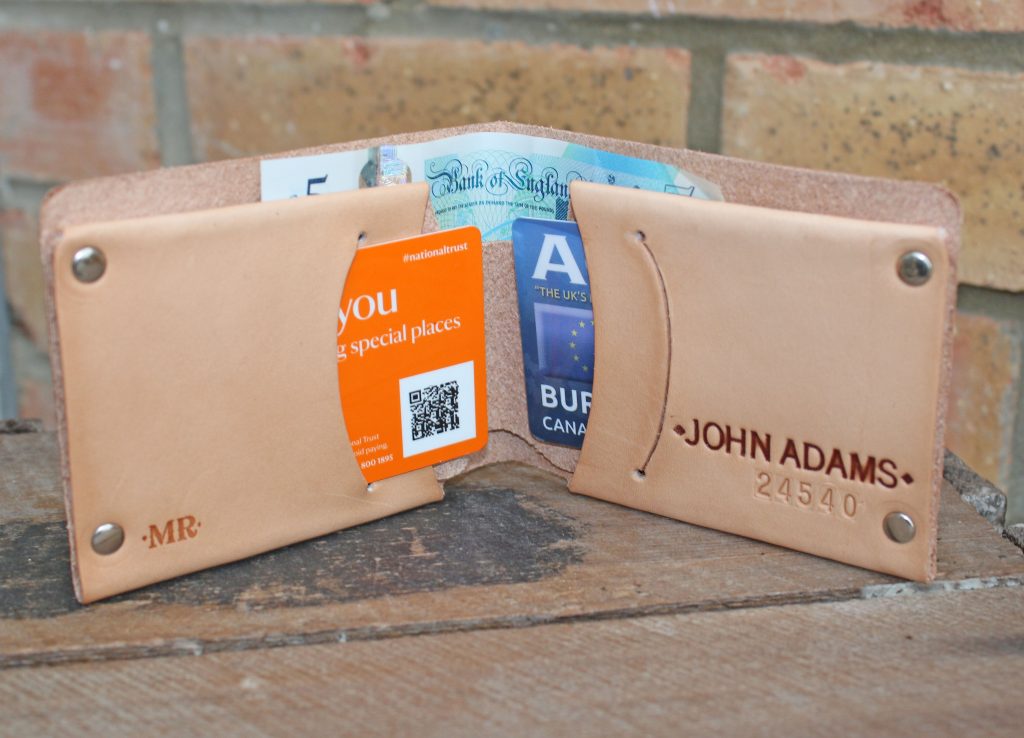 Jaguar Pace Accelerate eau de toilette
Jaguar Pace-Accelerate was created to celebrate the launch of the Jaguar F-Pace sports car. I've been test-driving this scent (sorry) for a few weeks now. It is a subtle, citrus fragrance with hints of nutmeg, bergamot, coriander and jasmine. It comes in a very distinctive bottle bearing the familiar Jaguar logo. This eau de toilette is stocked at outlets including Marks and Spencer and you can expect to pay around £44 for a 100ml bottle.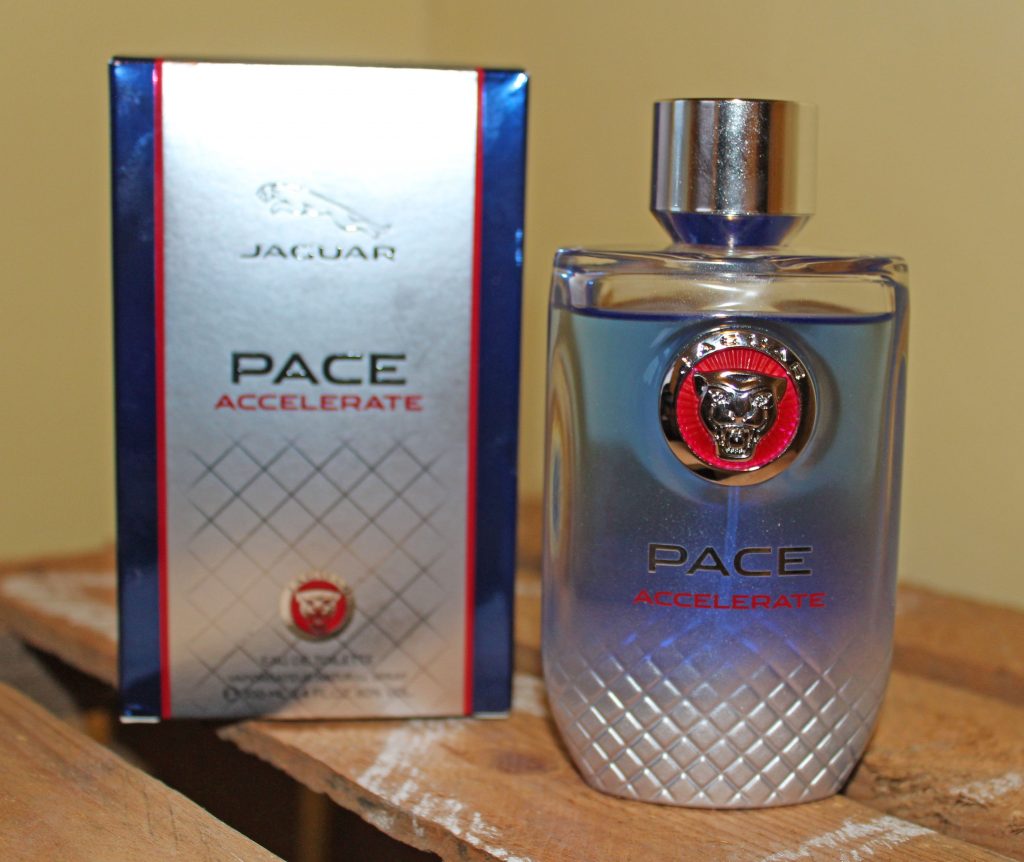 Pen Heaven range
I won't recommend anything in particular from the Pen Heaven range, I will simply suggest you explore it. Whether you are buying for a Mr, Mrs, Miss or Ms, it is packed full of items that the discerning individual will love. I have a fantastic, embossed, refillable notebook and Cross refillable rollerball that came from Pen Heaven. Both travel with me everywhere. They're very distinctive and are heavily used. You'll find more information online at the Pen heaven website.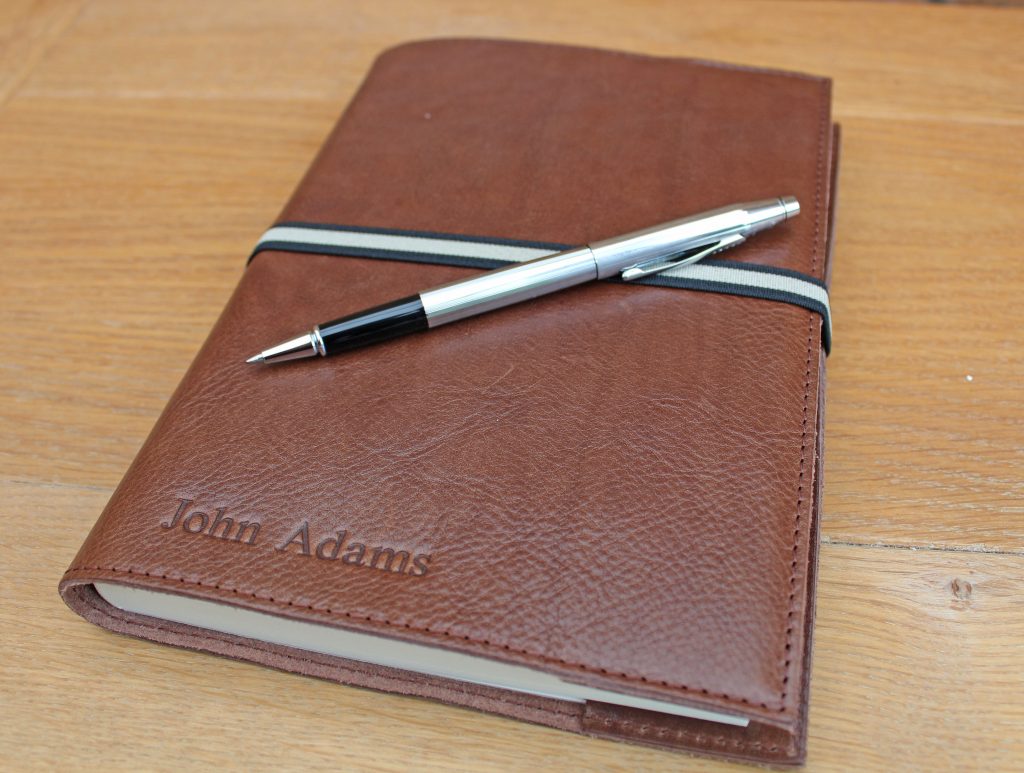 The Bluebeards Revenge men's grooming range
The Bluebeards Revenge has gone from strength to strength over recent years. While previously focused heavily on shaving products, the range now includes a eau de toilette that is very strong at first but dries into a subtle sandalwood and musk scent. There's also a sea salt spray to fix your hair in place with a wet look plus a talcum powder, shower gel, soap, the traditional shaving range and even a beer. I'd recommend the scent and shower gel gift set for £24.99 but with such an extensive range, you could spend as little or as much as you liked. The Bluebeards Revenge is widely available and stocked at Tesco Direct, Amazon and Holland and Barrett.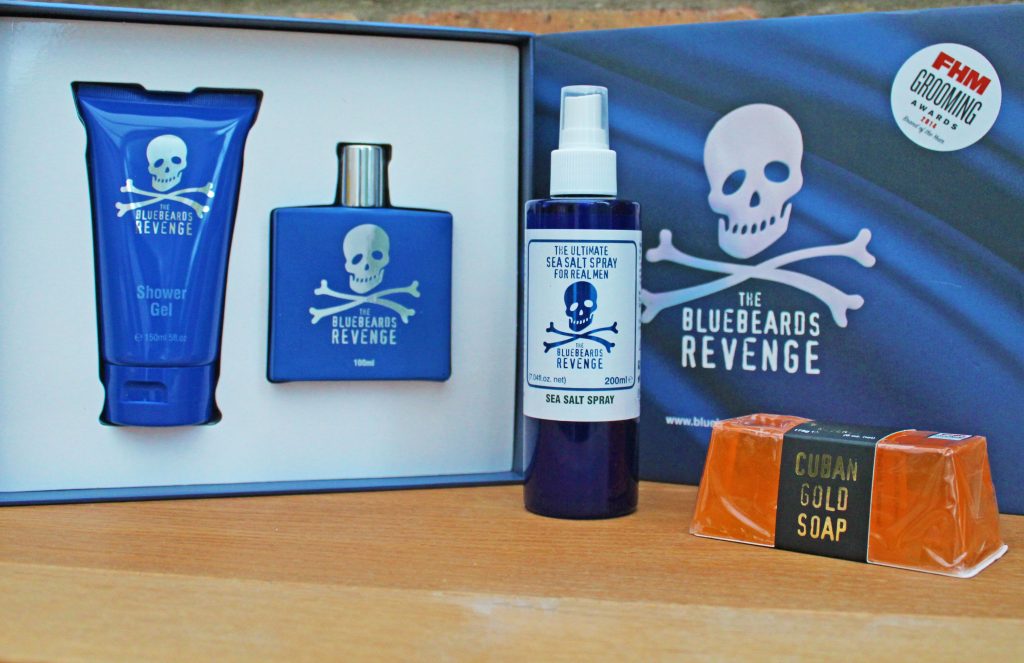 A word about the Dadbloguk newsletter
Those were a few Christmas gift ideas. I hope you find the suggestions useful.
On an unrelated note, I wanted to make you aware that I have revived and relaunched the Dadbloguk newsletter! Earlier in 2017 I started a fortnightly newsletter but found my energies increasingly being focused on getting my youngest daughter ready for school.
Now Izzy is well and truly settled into reception class, the newsletter is back. It will be monthly instead of fortnightly and I'd love it if you signed up here.
Interested in this blog post? Well have a read of these...