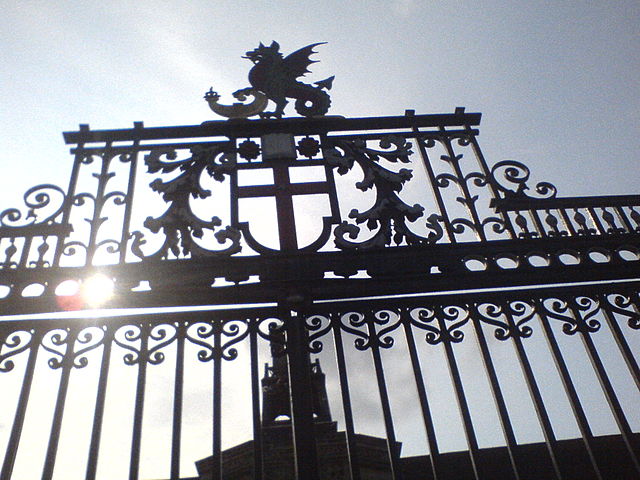 Just over a year ago my eldest, Helen, started school. I was nervous about this event. It wasn't just the fact my daughter would need settling into school, but the fact that I would be doing the pick up and collection each day. In other words, as a stay at home dad I would be settling into a predominately female school community.
I had heard stories of other stay at home dads struggling with this. As a minority group, they'd encountered mums questioning why they were in the playground or been been stonewalled. I even heard of a dad who became the subject of horrible rumours questioning whether he was having an affair.
How had this happened? Well, he'd been ignored by most of other other mums. One of them, however, chatted to him on a regular basis in the playground. Someone with an over active imagination decided it probably wasn't innocent and the rumours were born (I must add that none of these instances relate to my daughter's school).
Let us not forget actress Nadia Sawalha's unhelpful contribution to this debate. For those unaware, Sawalha regularly appears on the dreadful Loose Women television show. In an episode screened a few months ago, there was a discussion about dads at the school gate. During the discussion she stated, amongst other things: "I don't want to talk to them. I don't want them to be there." English Dad wrote a brilliant riposte on his blog and I thoroughly recommend having a read of it.
How did I find the experience of becoming a school gate dad? When Helen started school I found I was one of two stay at home dads at the gates twice a day. Then the other one got a job and I was all on my own.
Sure, there were loads of dads dropping off and collecting kids every day. There was even a sizeable minority of grandads. I, however, was the only one guaranteed to be there in the morning and afternoon.
I can't deny it; I felt completely out of my depth at first. I found the school playground daunting and lonely and I was completely out of place. I assumed this was because I was a dad and didn't really fit in.
Over time I started talking to a few other mums. I also read a few online fora. Lo and behold, I discovered that many, many mums had felt exactly the same way when their children started school.
I'm going to put myself at odds with some other dads and say that, in my opinion, the biggest challenge I faced settling in to the school wasn't being male. I genuinely think it was because our daughter was attending a school where neither she, nor I, knew anyone.
Okay, that's not quite accurate and needs a little explanation. To be precise, I knew no one whose kids were starting in the same year group as my child. I was acquainted with a few parents who had children in older year groups, bit not in Helen's. The geopolitics of the school playground meant I never saw anyone I was acquainted with.
Slowly and cautiously I became more sociable. As I did so, I realised the majority of the mums who had friendship groups knew each other before their kids started school. Their offspring had either gone to the same nurseries or they had older kids at the same school. In a few cases they were neighbours or related.
Helen had unexpectedly been the only child to leave her nursery for this school in last year's intake. It was a strange anomaly as most years quite a few children make the transition to this school. Had this happened last year I'd have been on first name terms with numerous other mums and dads.
As Helen made friends I naturally got talking to their mums and, when the opportunity arose, their dads. Until the Easter holidays I also volunteered in Helen's class one day a week. All this helped me to get settled. Whenever I had dealings with school staff, I made clear in the first few sentences that I was Helen's main carer and this eased the path immensely. I feel like I established some very positive, professional relationships with the teaching and administrative staff.
At the end of the day I've also made some great friends myself among the other mums and dads. It's probably taken me longer than most mums but it could have been considerably tougher.
I can honestly say I've never encountered any negative questioning or comments. I've had to go out of my way to explain that I'm the main carer on many occasions but that just comes with the territory. More often than not that's met with a very positive response.
Do I believe it was tougher for me as a dad to settle into school life than a mum? Yes, I honestly think it was. No matter what happens in terms of gender equality, I think we socially gravitate towards out own gender for friendship so I was very much a fish out of water at first. I was also desperately paranoid about being thought of as henpecked or lazy or fitting into some other dreadful stereotype.
It may have taken some extra effort on my behalf but, ultimately, I feel at home at the school gates. I've got to know a great group of mums and an equally great group of dads. I also get on very well with the school staff. It wasn't easy, but I got there in the end.
I have linked this post to the #Pocolo linky hosted by Usthreebythesea. Go take a look, see what other bloggers have been writing about.
Photo credit: Paddy Briggs. Published under Creative Commons agreement. For more information on Creative Commons and a link to the various agreements, please see my Disclosure page.
Interested in this blog post? Well have a read of these...