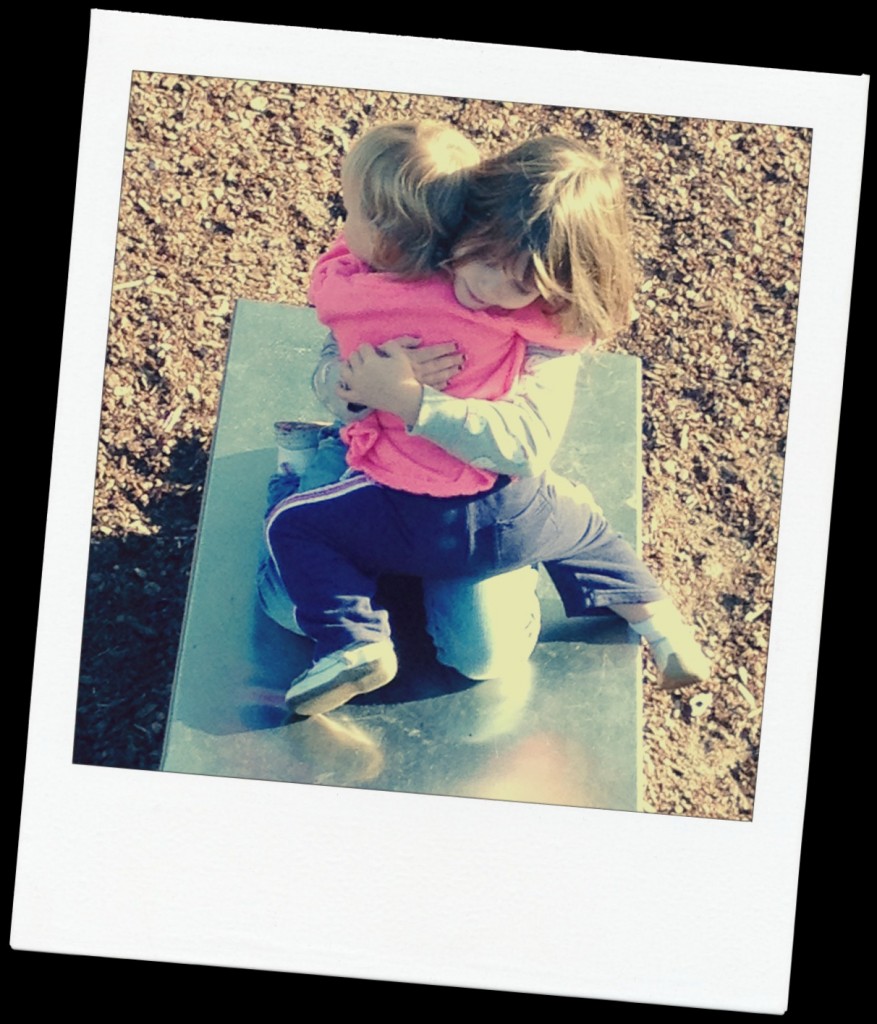 This week's My Sunday Photo comes courtesy of an early morning visit to a play park. It's one of those moments I'm really glad I was able to catch.
Both girls were awake very early one day. Elizabeth, my youngest, was going to nursery for the morning but with an hour and a half to kill I couldn't figure out what to do with the kids. Before they could trash the house I bundled them into the car and took them to the park.
Elizabeth decided she was going to take herself down the slide. Big sister, Helen, waited for her at the bottom and when Elizabeth got there, she gave her sibling a massive cuddle.
The shot was snapped on my iPhone. It was a very bright morning and so the lighting and shadows were very prominent. I have, therefore, tinkered with the exposure, clarity and sharpness. I then put it through the Polaroid filter on Picmonkey.com (something of a favourite of mine).
I have linked this image to OneDad3Girls #MySundayPhoto linky. Go take a look, it's well worth it.
Interested in this blog post? Well have a read of these...