I think this photograph encapsulates everything that childhood is meant to be; two kids exploring the natural environment on a gorgeous, early summer day.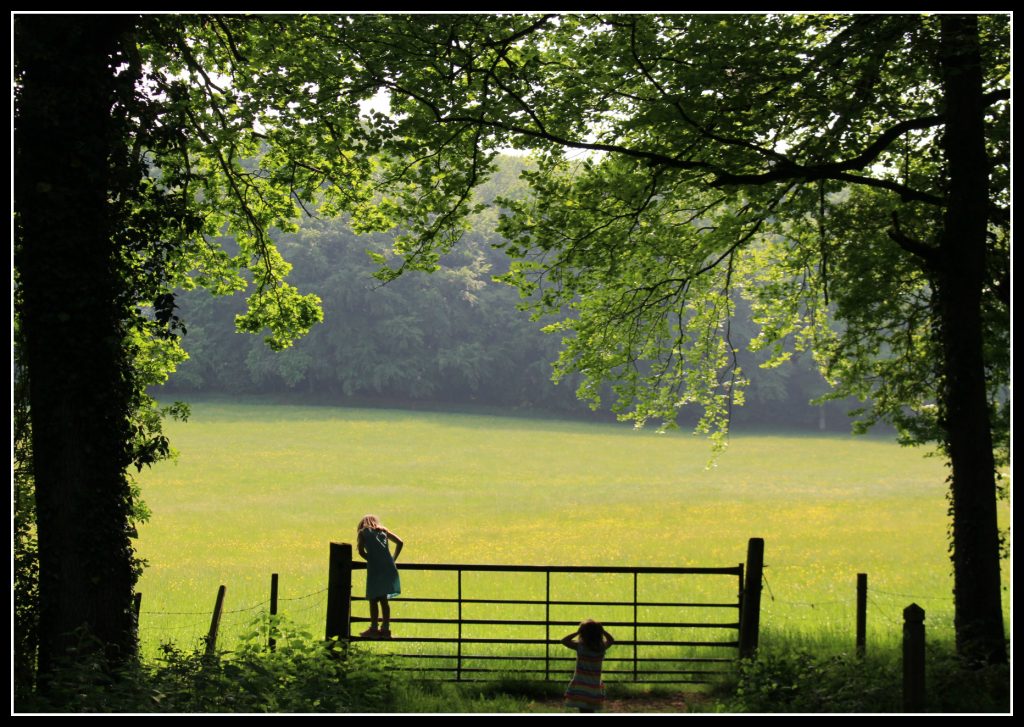 Ironically, however, this is not the picture I intended to take. It was supposed to be a landscape shot of the grass meadow framed by the two trees on either side. My kids were so engrossed in what they were doing that I couldn't encourage them to move on.
The picture was taken when we had a stroll in some nearby woods on Friday afternoon. When I reviewed the images I took, this one instantly struck me as one to keep.
I love the way the kids are silhouetted. I also love the way Helen is climbing the gate, hoping she can make a break for freedom and run through the grass meadow on the other side (and what a grass meadow it is, full of waist-high buttercups).
I am a country boy, living in exile in the suburbs. For those concerned about such matters, can I just point out that Helen is climbing the gate at the hinged end, as my offspring have been taught.
Are you a lover of technical detail? If so, here they are; ISO was set at 100, aperture f7, shutter speed 1/125sec and focal length 44mm. Apart from a tiny bit of cropping it has not been edited.
I hope you like the image. Does it say "childhood" to you too? Leave a comment below, I'd love to know what you think.
I have linked this image to the splendid #MySundayPhoto linky hosted by the equally splendid @Photalife blog. Click on the badge below to visit the linky.
Interested in this blog post? Well have a read of these...