Having decided to sell up and move house, I haven't had a huge amount of spare time to concentrate on photography this week. Even so, when my latest toy, a Lensball, arrived from the Netherlands on Friday, I simply had to take it out and see what it could do.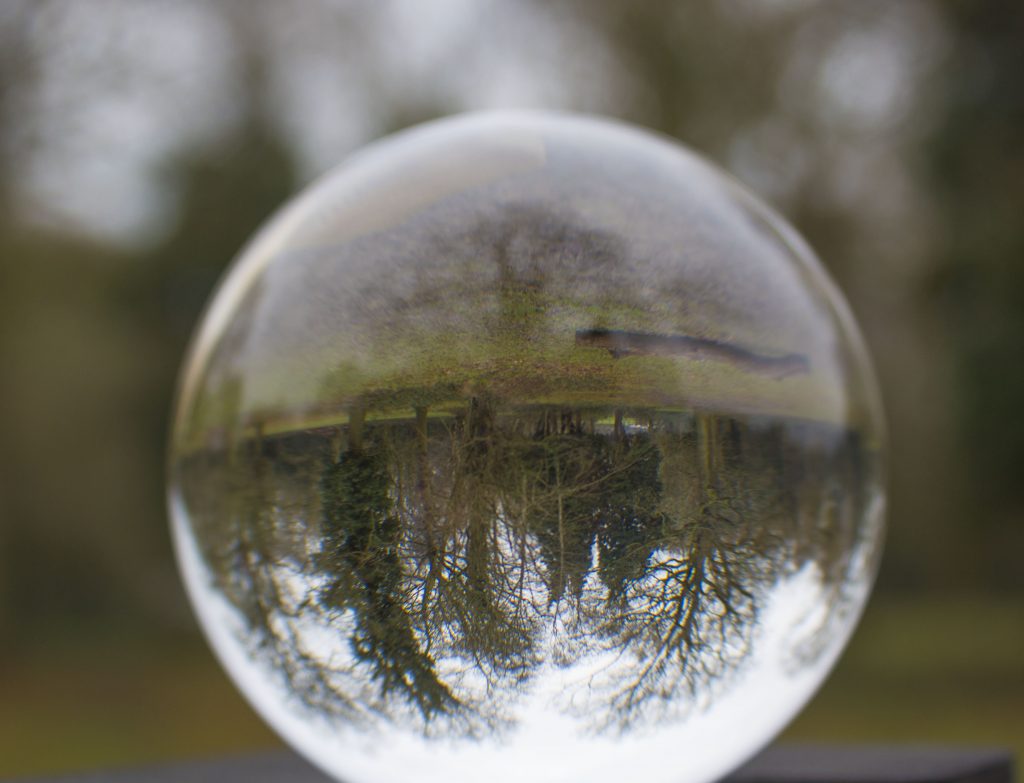 The image here was taken in some nearby woodland. It was a very grey, damp day and this possibly didn't help as some bright lights and colour might have produced better results. Even so, there is some great detail in this shot and I hope it has held your attention!
If you use Instagram, you may already be aware of the Lensball. They've suddenly become very fashionable.
It is a spherical-shaped piece of glass that turns everything upside down when you look into it. I have seen some stunning results when other photographers have used the Lensball and I will keep plugging away until I have produced some better quality images.
Thus far, I have learned that you need to have a really good object to focus on. You also need to be able to frame the image to give it context (something I haven't done particularly well in the image above, truth be told).  I have also discovered you need a great deal of patience to use it at night time!
I have linked this image to the #MySundayPhoto linky hosted by the splendid Photalife.com blog. Do click on the image below to visit the linky where you will find superb examples of photography taken by other bloggers.
Interested in this blog post? Well have a read of these...