I recently did a write up of the Citroën C3 Aircross. I found it to be a very impressive car, especially considering the price tag. Was it, however, the kind of vehicle that you could have a real family adventure in?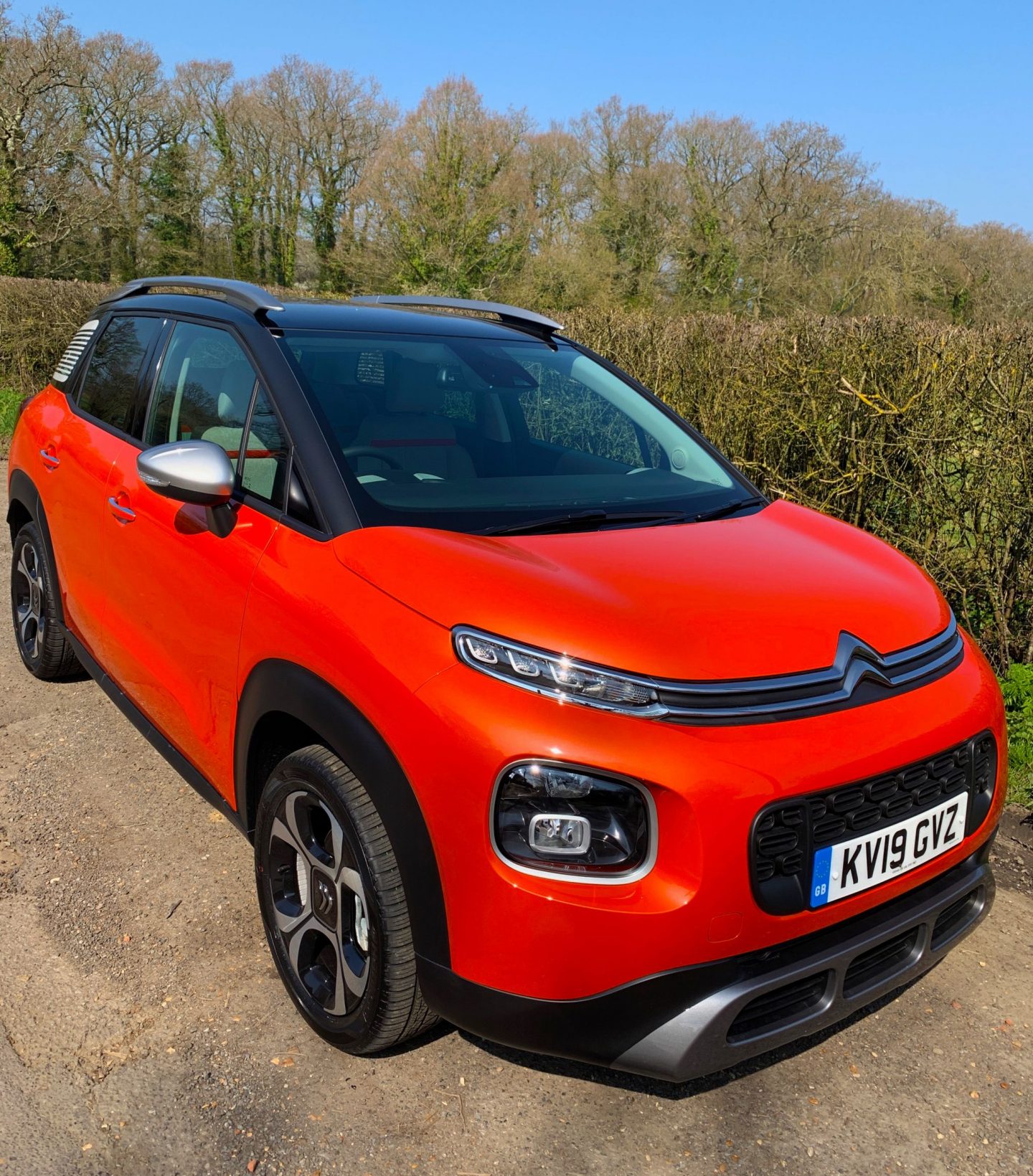 As I explained in my review, we were loaned a C3 Aircross for a few days. The idea had been to head back to the Cotswolds from our home near London and really put the car to the test on everything from farm tracks to motorways.
Alas, for reasons that are too dreary to go into, we couldn't head back to the Cotswolds. We had to stay a bit closer to home. Instead we went on a couple of mini adventures in rural Kent and also put the car to the test running numerous errands as Helen, Izzy and I prepared for Mother's Day.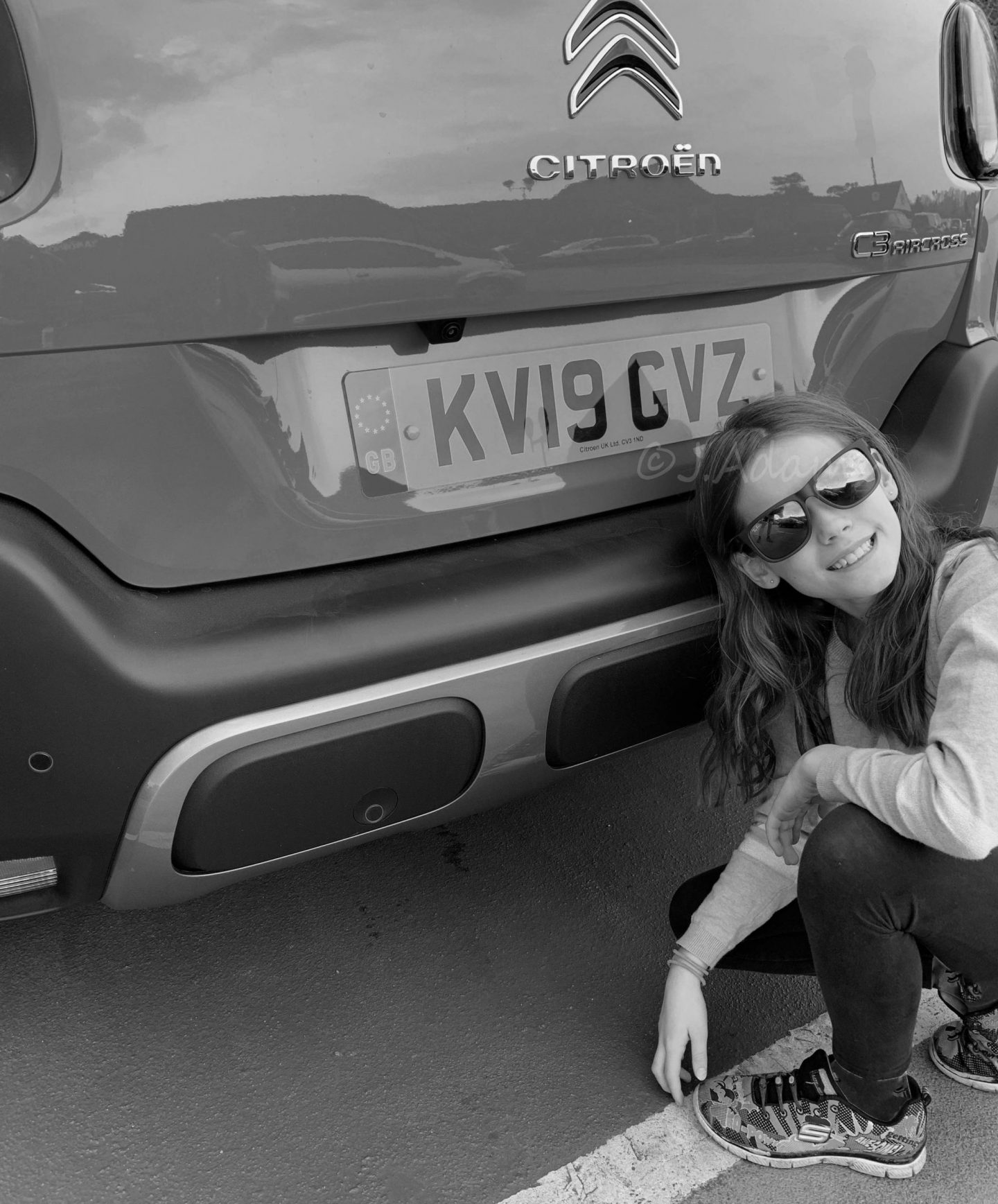 Cup holders in the back seat
Before heading off on our first adventure into the Kent countryside, Helen and Izzy thoroughly explored the car. Knowing we were going for a bit of a drive, Helen made me stand outside the vehicle while she looked to see if there were any cup holders in the back seat.
She very quickly found that the Aircross did indeed provide back seat passengers with this feature. To many people, cup holders may be a minor point but with family in Scotland, we regularly drive 400-ish miles and when covering those distances, they're a must-have feature and of the upmost importance to my kids!
I kid you not, when my children get in a car, the first thing they always do is look for cup holders and asses the available leg room in the back seat. I'm always happy to hear their opinions as what they think counts.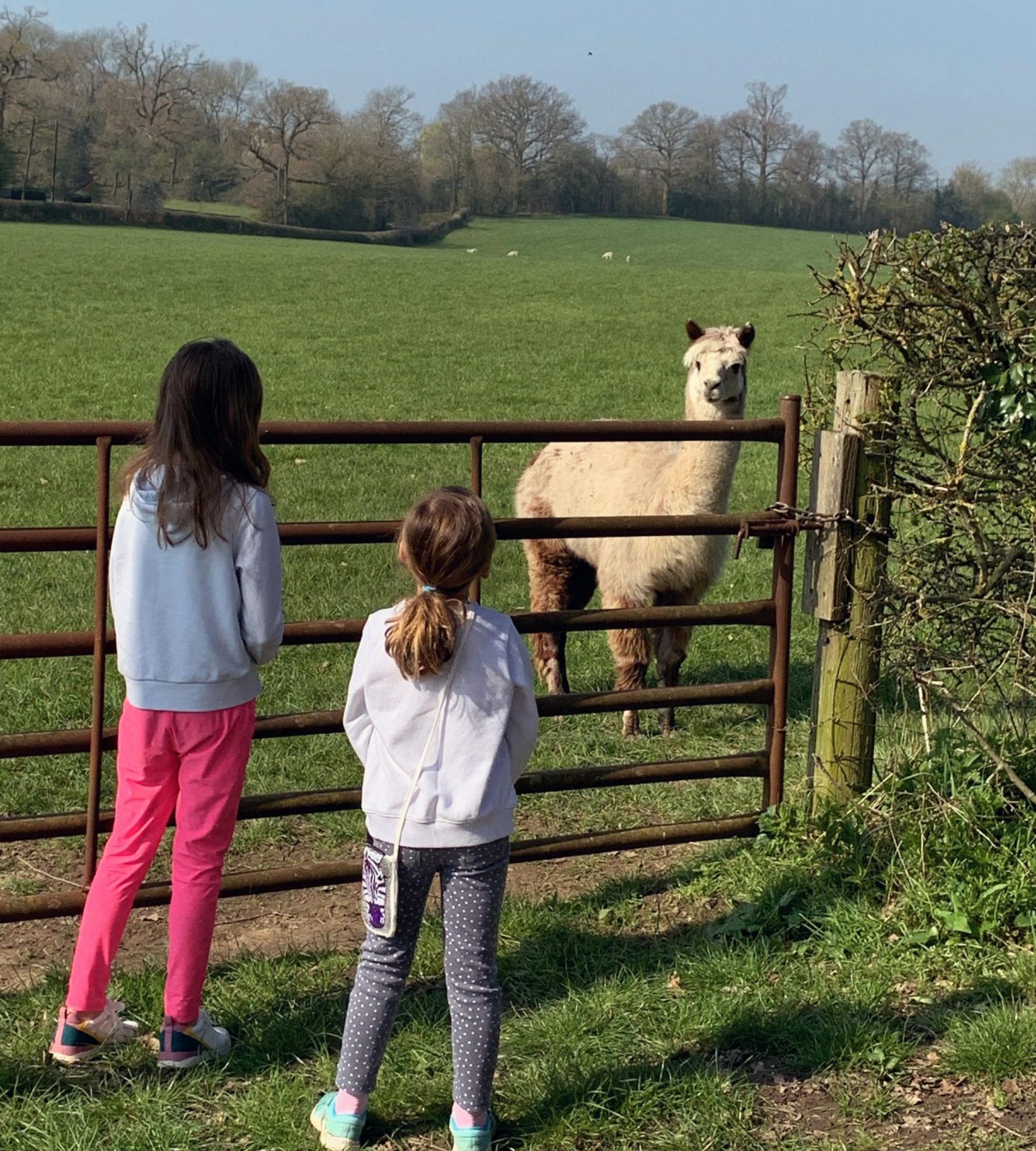 Getting back to our adventure, this particular drive was well worth going on because we came face to face with an alpaca. I spotted the animal in among some sheep and so I stopped the car and we all piled out to go and say hello to Jimmy, as Helen and Izzy called him (or her, I couldn't tell the difference!).
It was a gorgeous day and I had merely been planning to take Helen and Izzy out for a walk. Having the opportunity to meet Jimmy made the trip worthwhile.
The boot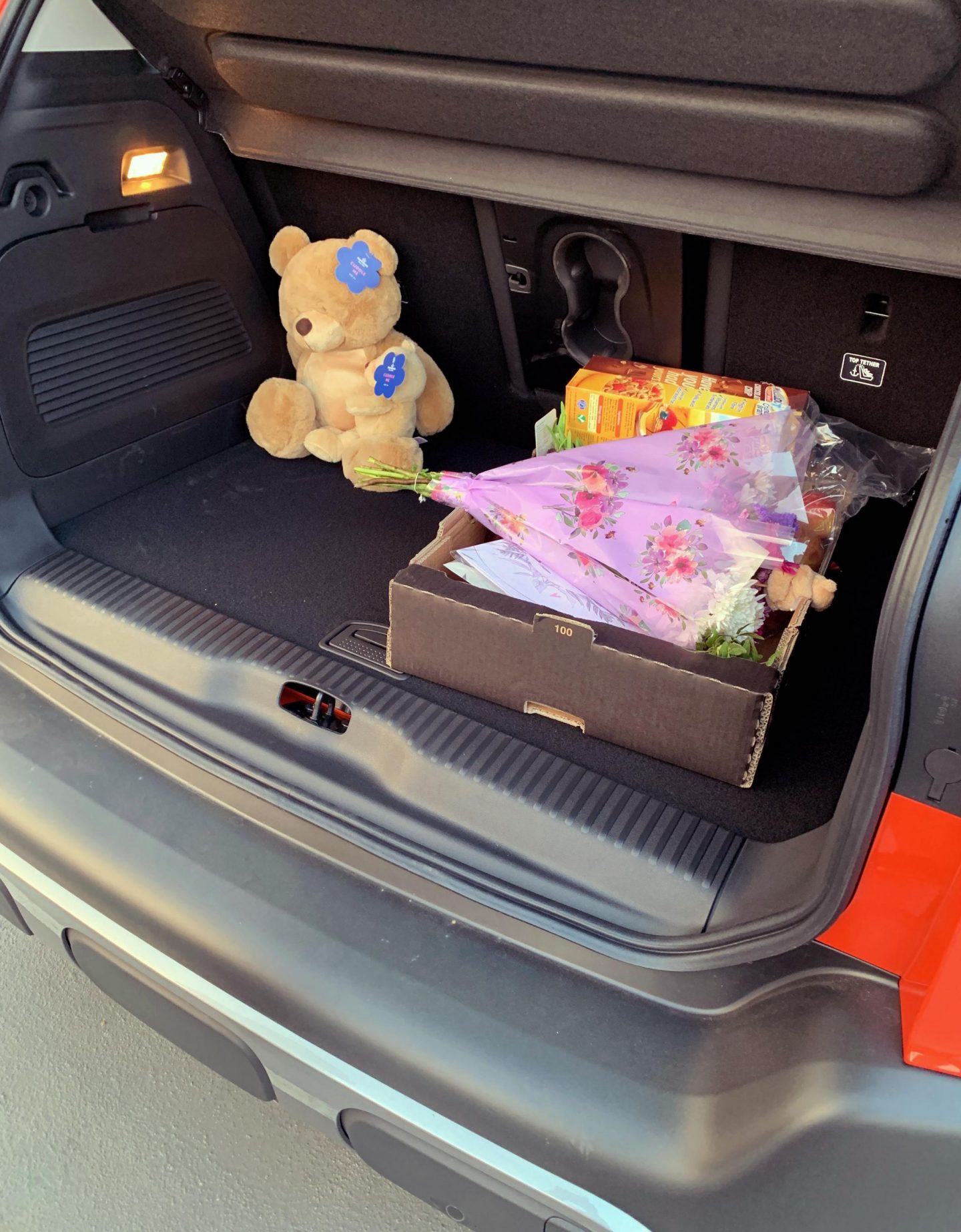 Thinking about the car's features, there is a small space between the back seats when you have the cup holders in place. This space is big enough for a six-year-old child to crawl through so before we'd headed off on our first adventure, Izzy was crawling through into the boot of the car. I guess you can get away with this kind of thing when you are so young, right?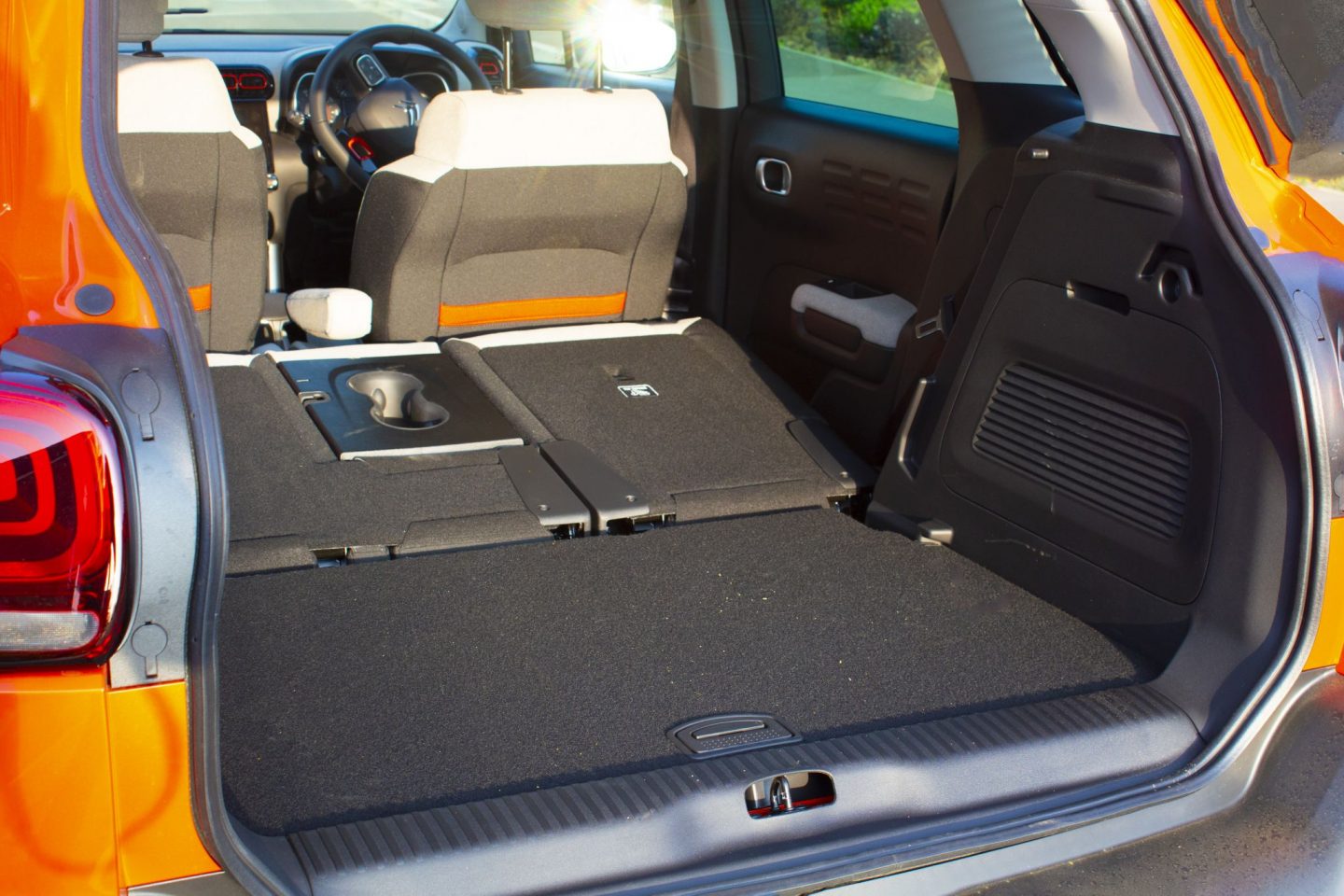 The boot has a capacity of 410litres. If we were going on a camping adventure, I'd maybe have felt the need to install a roof box. The boot is perfectly good for day to day use (in addition to adventures we did also do a number of supermarket trips and the boot coped admirably with the weekly shop) but might be a touch small for anything larger.
That said, the boot offers some modularity. You can pull out the liner at the bottom of the boot and extend the capacity to 520 litres. Alternatively, you can collapse the back seats, or just collapse some of them, to provide more space. Indeed, one of Citroën's promotional videos shows a couple of surfers sliding their boards into the car with the rear seats partially collapsed. This is not something I've done personally but I can't see this causing a problem.
Adventures on the back roads of Kent
In addition to meeting Jimmy, we went on another adventure to an adventure play park. This again involved some rural driving and was the perfect opportunity to test the car. Although I found acceleration a little a sluggish at times, the Grip Control was awesome.
A quick note about the technical aspects of this car. I was driving a 1.2litre, three-cylinder petrol engine vehicle. As with the entire Aircross range, it was front wheel drive. A hardcore SUV would be four wheel drive so to compensate for this, Citroën's owners, PSA Group, developed its Grip Control system. This computer system controls the amount of power going to the wheels with the aim of helping the car over any surface.
I confess I didn't get a chance to do any hardcore off roading while I had the Aircross. That said, that car stuck to whatever surface I was driving over: From rural back roads and A-roads to dual carriageways, that car handled the roads superbly on the way. I wasn't expecting it to be quite so good. Being a high vehicle, the centre of balance would give scope for the car to wobble a bit but this didn't happen.
There were strolls on country paths, there was fun had on scooters that were thrown into the boot and taken off to various locations. It wasn't quite the weekend in the Cotswolds we had envisaged, but the Aircross was certainly put through its paces and experienced a fair bit of family life.
The kids' plans for Mother's Day snowballed as time passed. Not only did we have to make breakfast in bed, but handmade cards had to be produced, a cake had to be baked and flowers were required.
Getting all of this stuff was an adventure in itself. You might imagine it could all be handled in one shopping trip. Oh no, this required going to numerous different retail outlets so we had to go on quite a retail expedition but this gave me the chance to test the car on urban streets.
This is where the park assist came into its own. It's a superb feature and the cameras mounted on the car provide a superb view as you move into parking bays.
While an SUV, the C3 Aircross is also small enough for the urban environment. It handled the roads with ease.
Comfort
I was very impressed with the comfort provided by the C3 Aircross. At first glance, I thought it would be a little small and cramped but I felt the driver's space was very spacious.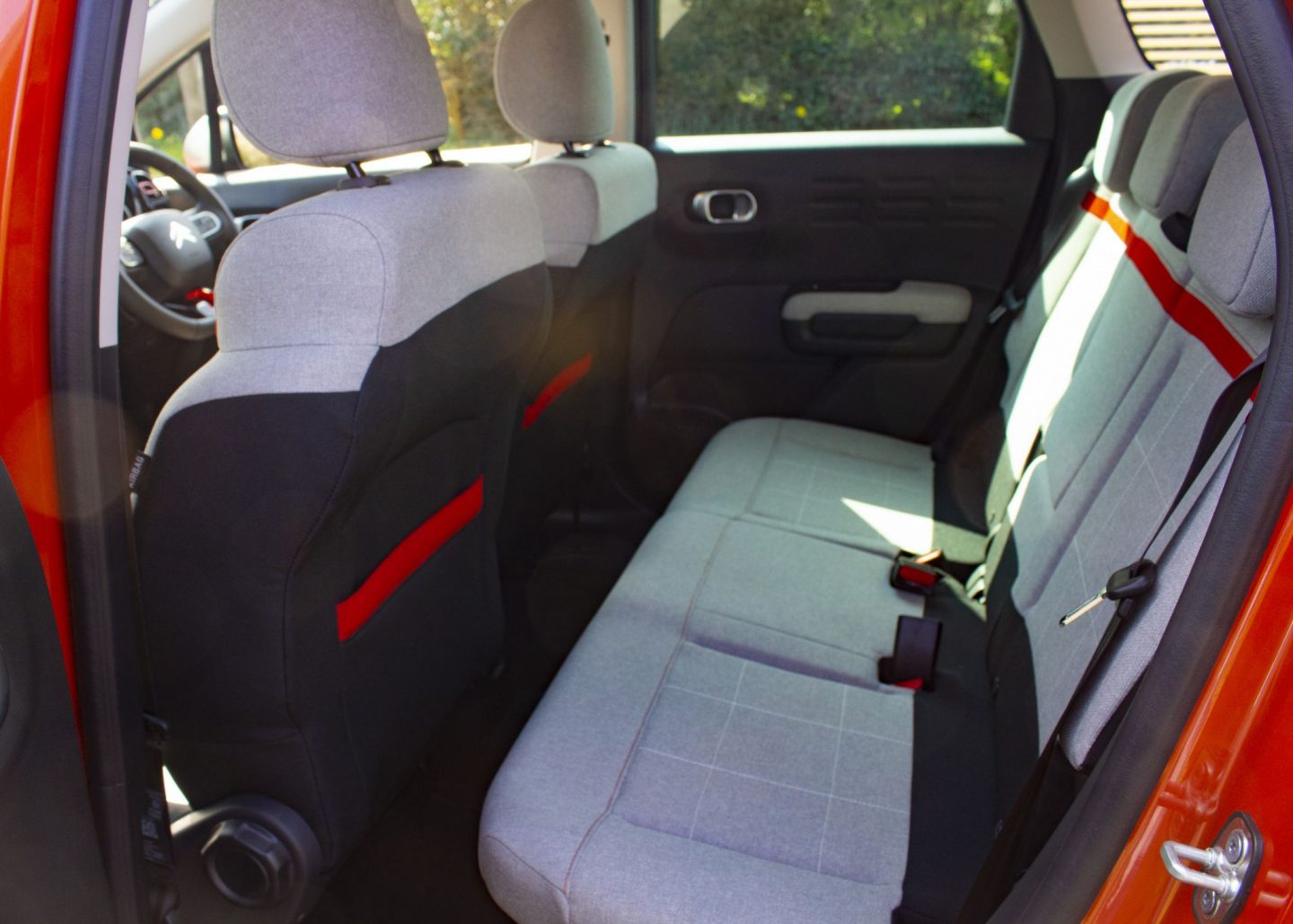 The back seat, often a weak spot in many SUVs, was also very roomy. Both Helen and Izzy remarked it provided them with lots of space. Even better, you could actually adjust the pitch of the back seats to make them more comfortable!
An adventurous car?
The Citroën C3 Aircross was a stylish looking car. My kids loved it and were very sad to see it go. At a shade over £20,000 it is great value. I had heard great things about its road handling before I tested it myself and it was very impressive. If you'd like to find out more, there's plenty on information online on the Citroën website.
This was more a series of mini adventures than a big weekend in the Cotswolds. Nonetheless, the C3 Aircross coped admirably with everything we did.
Disclosure: I was loaned a Citroën C3 Aircross for the purposes of writing this article. thoughts and opinions entirely my own.
Interested in this blog post? Well have a read of these...