I felt it would be fitting to mark Easter with a colourful, floral photograph. What you see here is a collection of five different pictures. Merging photographs this way was straightforward, although it did take a bit of time.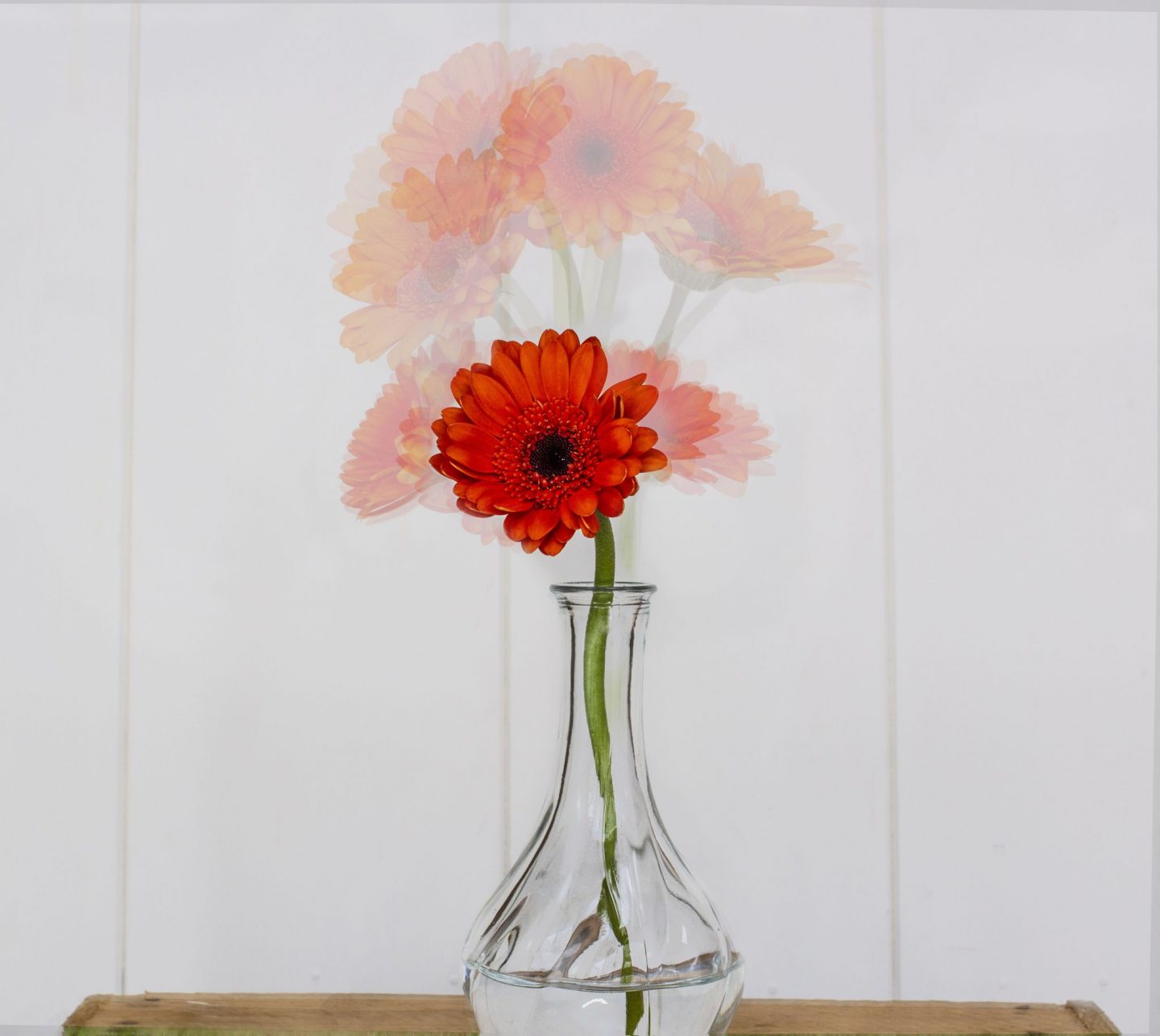 I have to thank the photographer Jan Beesley for inspiring me to attempt this photograph. Jan has been
publishing similar images
on her Instagram feed and I couldn't resist having a go myself. As I said above, it also seemed fitting to publish something colourful for Easter.
What you see here is four images of the same bouquet of Gerbera Jamesonii flowers. I then took a single image of one flower all on its own. I combined all of the images, but ensured the single flower was given more prominence so the image had a focal point.
I hope you like the result. Please do leave a comment below if you do. For those interested in the detail, here are instructions so you can have a go yourself.
How to attempt this yourself
So long as you use good photo editing software or a good editing app, merging photographs like this is easy. Here's how to do it.
Take several different images of the same flowers using a tripod mounted camera. Apart from the flowers themselves, everything else must stay static: Camera, vase, background, all of it must stay in exactly the same position.
I use Photoshop to edit my images. Whatever photo editor you use, open each picture individually and edit as you wish (but do not crop the images at this stage).
Take one of your edited images and copy it, drag it and place it exactly over the top of another image.
Open the eraser tool and set the opacity to around 40%. Drag the eraser over the whole of the image, making sure not to miss anything. The 'bottom' image should slowly become visible through the 'top' image.
Repeat step three and four. Play with the opacity settings if you wish. As a guide, the opacity was set to 100% when I used the eraser to highlight the single flower in the centre of the pic. That's why it's so much brighter than all the others.
When you are happy with the result, you can then crop and save the image.
If you have a go at this yourself, do let me know. I'd be interested to see how you get on. May I also wish you a very happy Easter.
Interested in this blog post? Well have a read of these...