Over time, my family has become big fans of Audi. I have test driven a variety of models but never the Q3, which is probably the model I most often see outside the school gate. I was loaned a Q3 for a week and this provided a great opportunity to see why this model is so popular with the family market.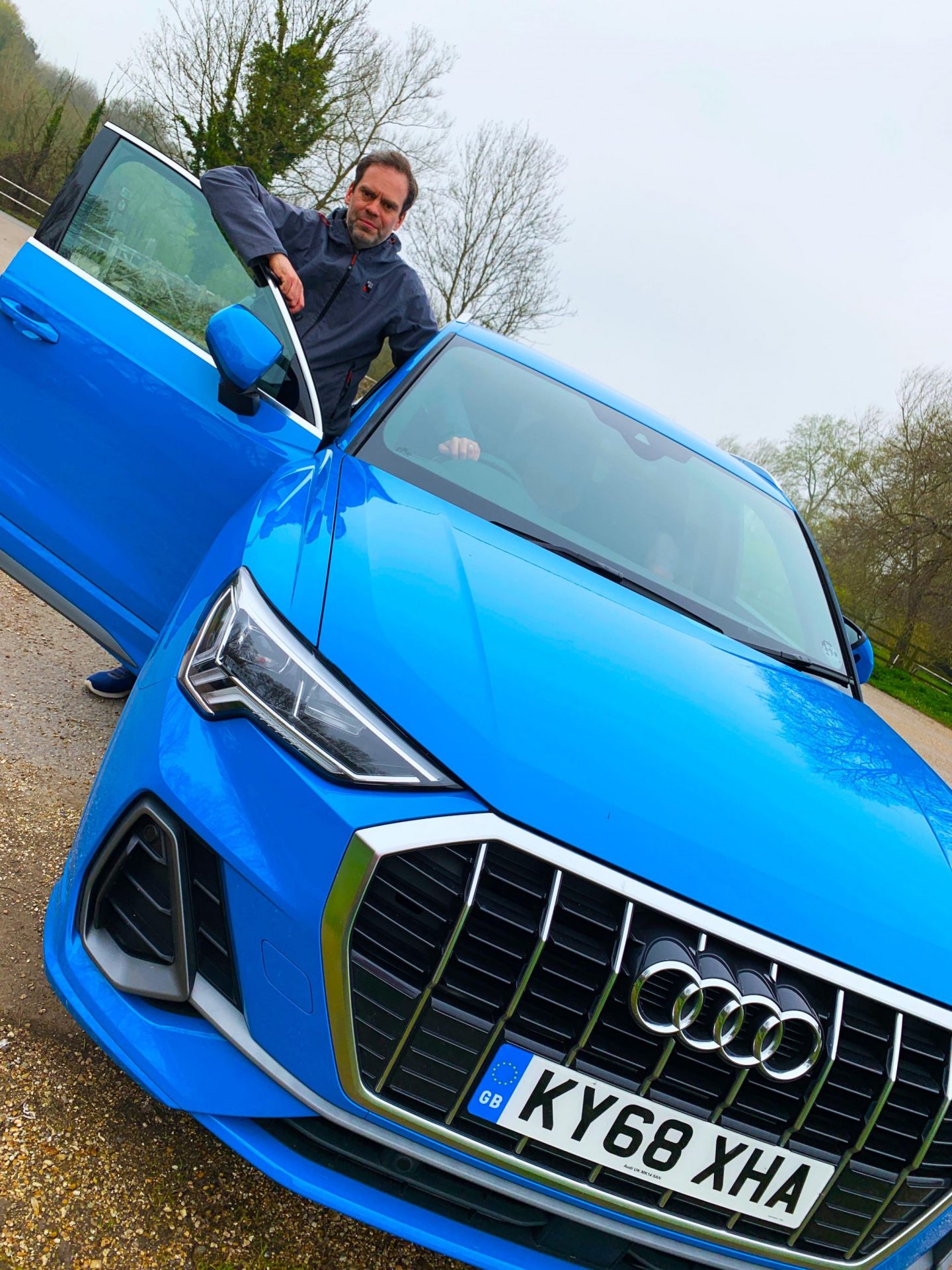 What was I driving?
To give the car its full title, and Audi does love a long title, I was driving an Audi Q3 35 TFSI (1.5) S tronic 150 PS (….and breathe). In plain English, it was a Q3 SUV with a four cylinder, 1.5 litre petrol engine. It also featured Audi's seven-speed automatic, dual clutch S tronic transmission.
I have to add that the Q3 has just been given a revamp and I was driving one of the new models. Among other tweaks, it has been given a very distinctive, larger grille at the front and wider body at the back. Essentially, I think this was done to differentiate the Q3 from the Q2, Audi's compact SUV which was launched in 2016.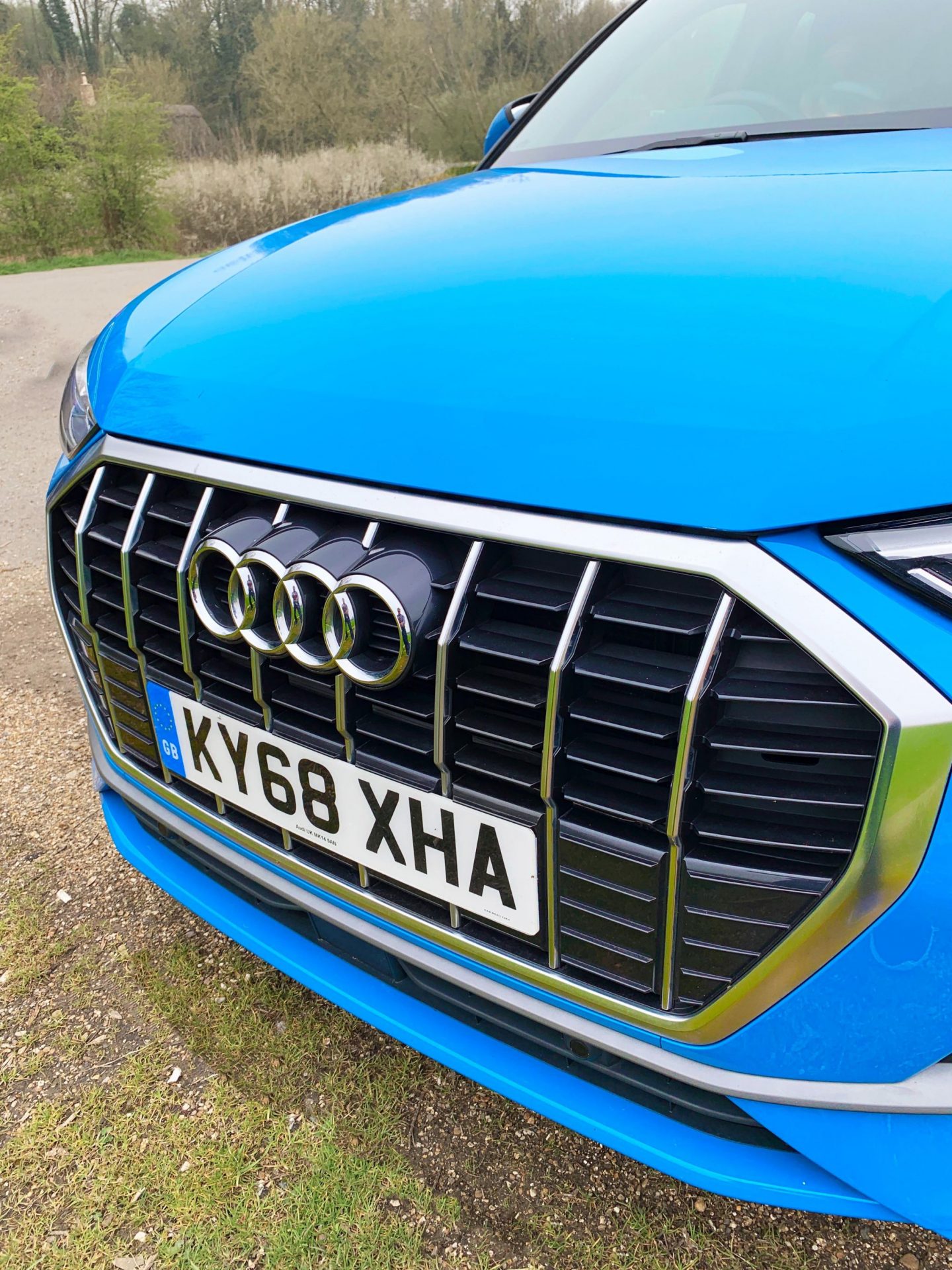 First impressions
I think the first thing that made an impression on me was the interior. It's very solid and well styled and met the high standards I have come to expect from Audi and its signature Virtual Cockpit. The instruments were very clear to read and the controls easy to reach.
It made an interesting comparison to the Citroën C3 Aircross I recently tested. Although the Aircross struck me as a perfectly good, solid, affordable, SUV, the interior of the Q3 was in a different league altogether.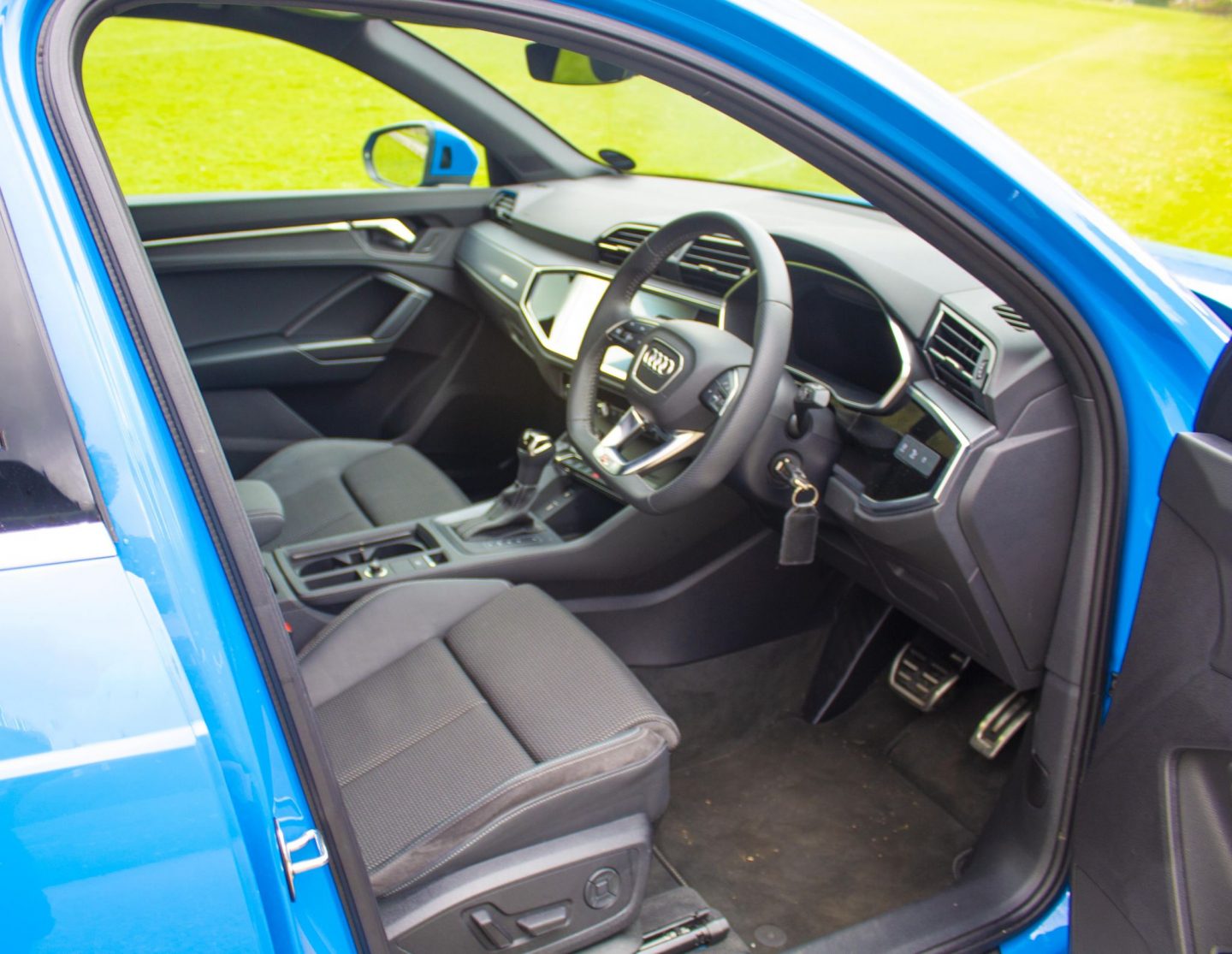 The Size of the Q3 was something else that immediately caught my attention. The car is 1.6metres tall, a little over 4m50cm long and 1m85cm wide. That makes it slightly wider than, say, a Renault Scenic or Kia Stonic but it is comparable to a Ford Focus so not too bad for maneuvering into parking spaces on the school run or into a garage.
Sitting in the driver's seat, I was also struck with how comfortable the driving position is. That said, I very quickly noticed that the driving position is very high up. While this is adjustable, I found I was so high-up that I didn't have a 100% clear view of the road ahead because it was partially obscured by the interior of the roof.
Performance
The Q3 certainly had a lot of torque. I could feel the power when pulling away at junctions and so on. Even so, the car has a surprising conservative PS of 15.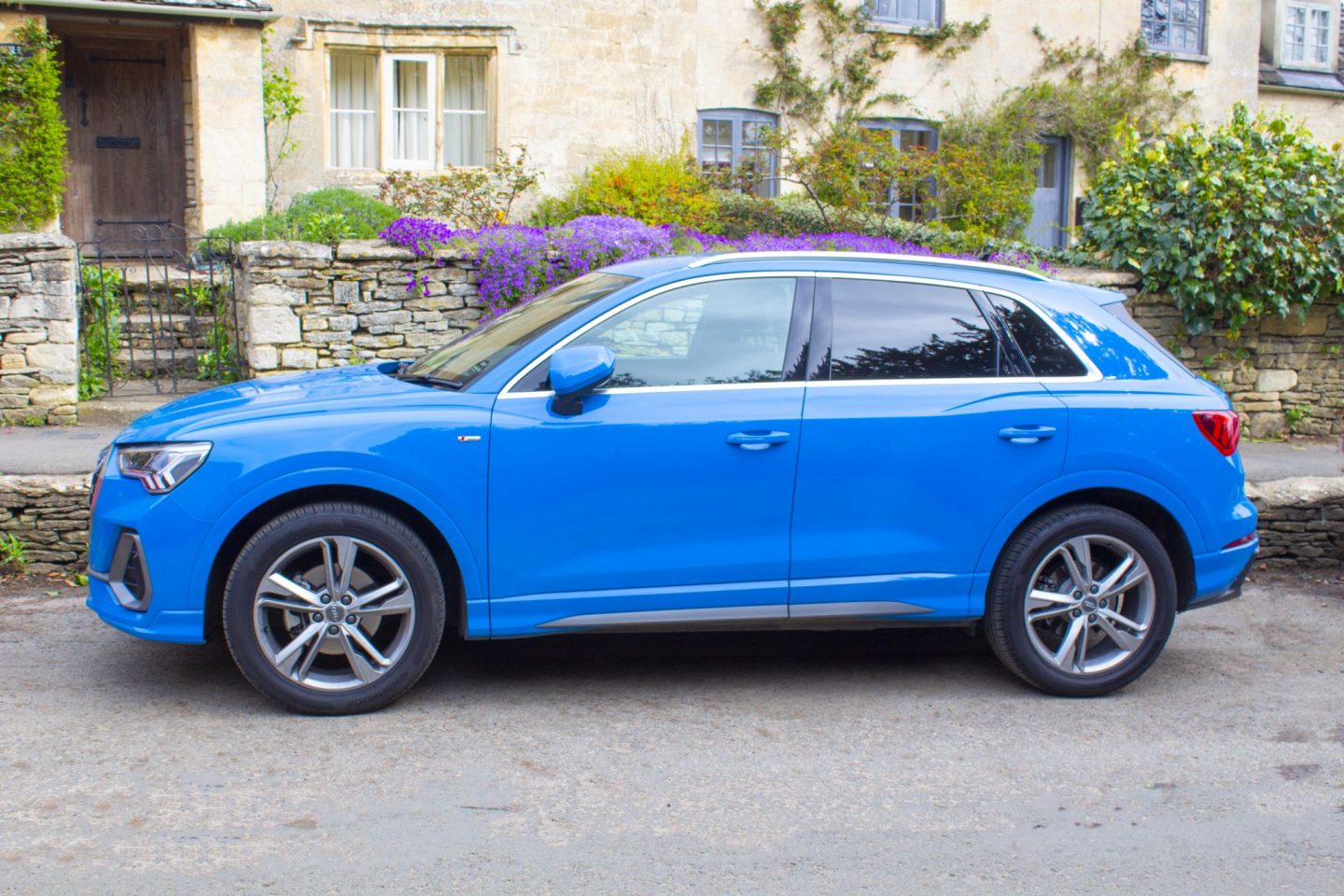 Road handling was also very good. In terms of acceleration, it didn't quite have the oomph I expected. Don't get me wrong, it wasn't slow but other Audi models I have driven have been a bit sharper.
As for fuel usage, the Q3 was resaonable if not remarkable. You can expect to get around 35-40 miles to the gallon.
The impressive stuff…
If you want a family car, you probably want safety features. If this is of paramount importance to you, rest assured the Q3 has a five star NCAP rating.
Yes yes, the Q3 comes with ISOFIX points and all that stuff. What the Q3 also has as standard, however, is Audi's pre sense basic and pre sense front driver assistance systems plus active lane assist.
Using radar, the systems detect possible obstructions or dangers. If someone pulls in front of you or you get too close to the vehicle in front, you will receive a warning on the instrument panel and following this, it will apply the brakes automatically.
The pre sense systems don't muck about. On one occasion I was slowing up to stop at some traffic lights. I would have been absolutely fine I'm sure, but pre sense kicked in, applied the brakes on my behalf and swiftly bought me to a halt.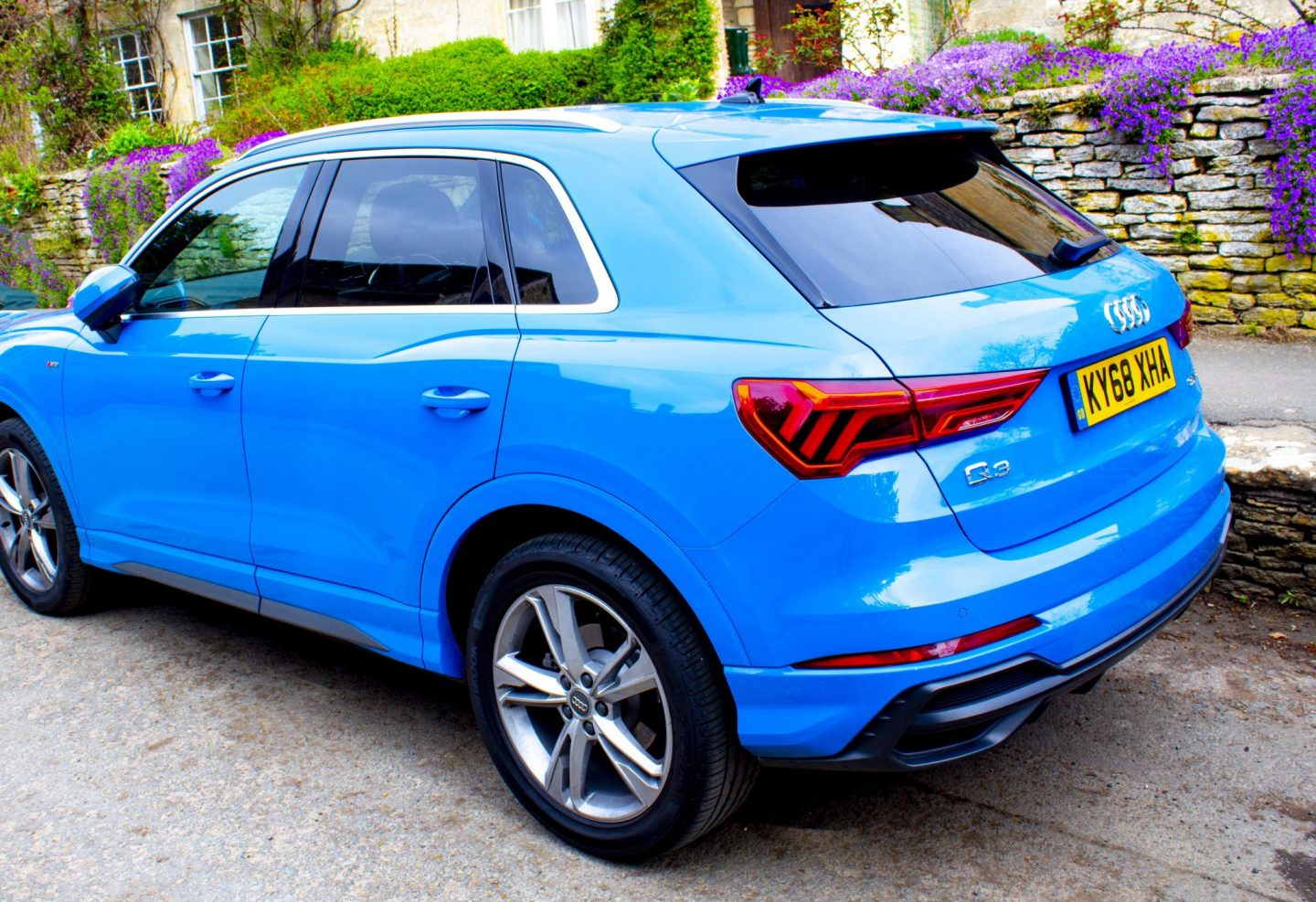 The lane assist was also very impressive. I wasn't even aware the car had lane assist until I was travelling along the M40 and felt ever such a slight pull on the steering wheel. Realising what it was, I allowed my fingers to hover a milimetre above the steering wheel and sure enough, the car kept itself within the lane I was using (my wife, sat in the passenger seat, reacting with both horror and amazement that the car could do this!).
I am going to make a bold statement. I think the lane assist on the Q3 worked better than the similar function on the Tesla Model X I tried out a while ago. I'm not too sure what the Audi technicians are getting right with this technology, but getting it right they are.
Other points to note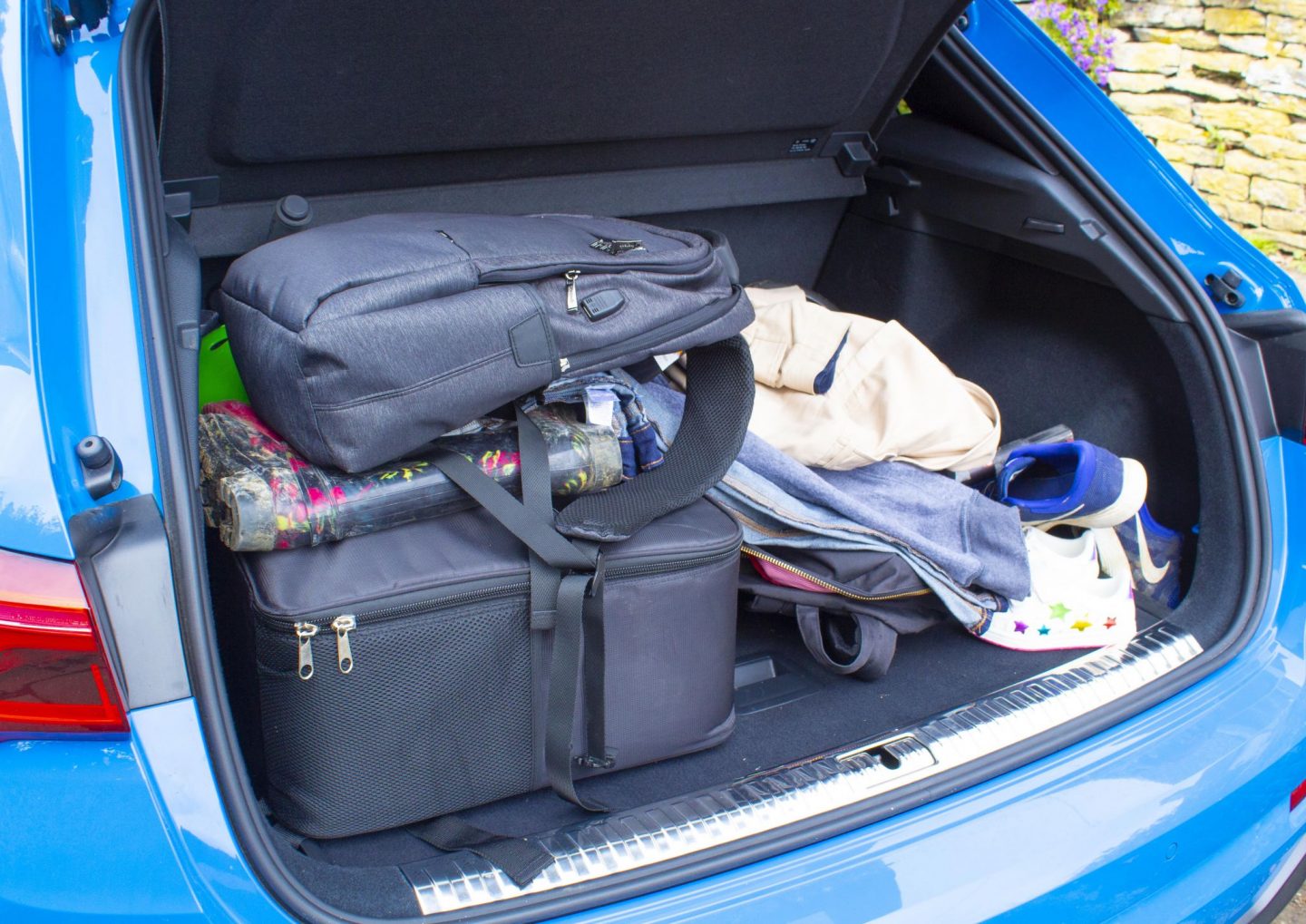 The boot has a perfectly adequate 420 litre capacity which you will use as a family. Another point to note is the interior lighting. This was an optional extra on the model I was driving but for £100 you get some very impressive, subtle and well-designed interior lighting.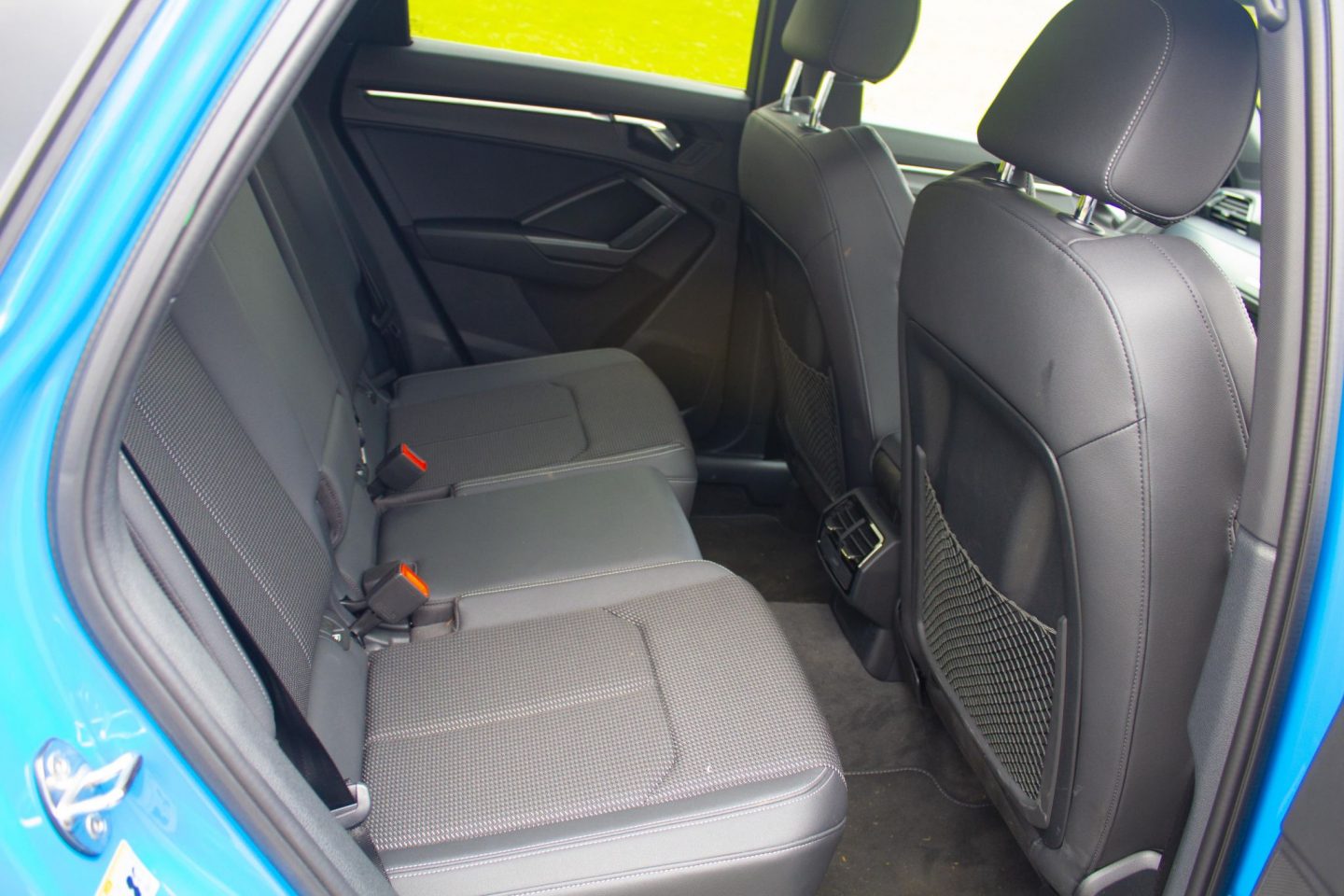 The back seats seems to provide lots of room. My daughters, Helen and Izzy, will always let me know if there is something they don't like about a car, particularly the back seats where they spend most of their time. They had nothing bad to say about the Q3 and were very keen to travel to school in the car each day.
Concluding thoughts and costs
As a result of its redesign, the Q3 looks a bit more like the bigger Q5. Nonetheless, it is still compact enough to be a good family SUV.
Prices start from a shade under £30,000. The model I was driving could be on the road for £37,665. There are cheaper SUVs on the market, but there's no question that with Audi, you get a certain quality. You'll find more information online on the Audi website.
If you want the higher build specifications and comfort, the Q3 is for you. If you are thinking you might need a run around or aren't so fussed about all the whizzy features that come as standard on the Q3, I would suggest looking at Audi's Q2, which is on the road from around £22,000.
Disclosure: I was loaned an Audi for a week for the purposes of reviewing the vehicle. Thoughts and opinions are entirely my own.

Interested in this blog post? Well have a read of these...