If there's one author whose books my kids return to time and again, it's Julia Donaldson. The Gruffalo, Room on the Broom, Zog and Tiddler are regularly read at bed time.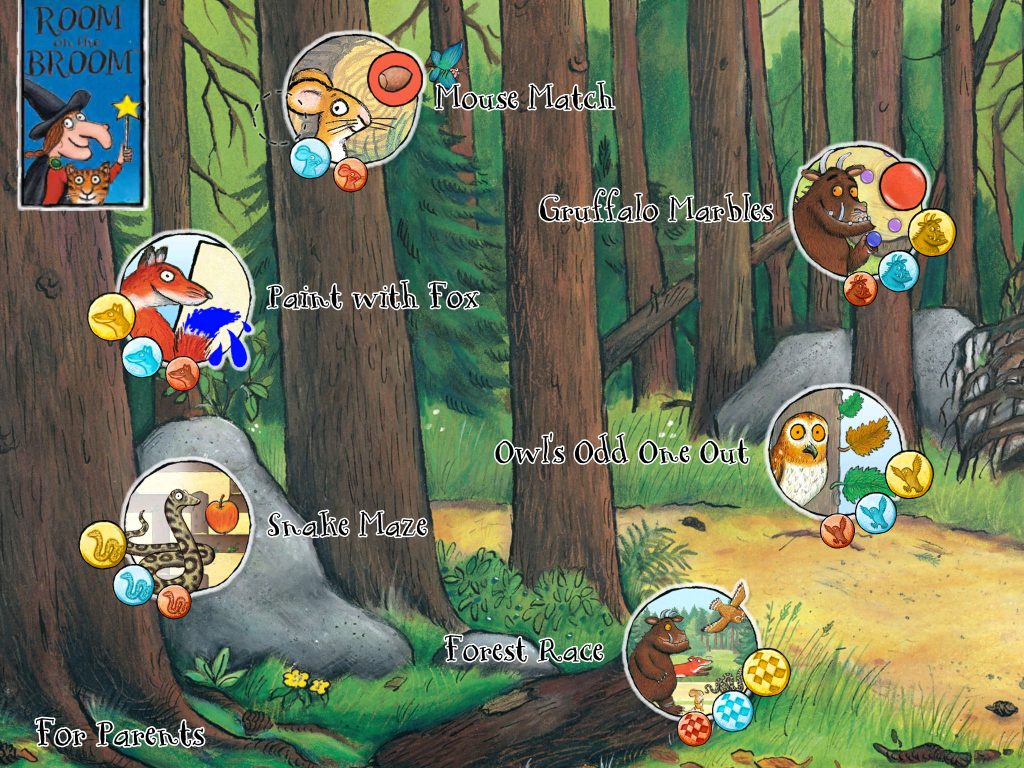 It'll surely come as no surprise to hear The Gruffalo now has its own app for iOS and Android devices. Known as Gruffalo Puzzles, the app has been produced by Magic Light Pictures and is designed for children between three and six years of age.
I was asked to take the app for a spin. With Helen and Izzy's help, that's exactly what I've done. Here's what we thought of Gruffalo Puzzles.
The games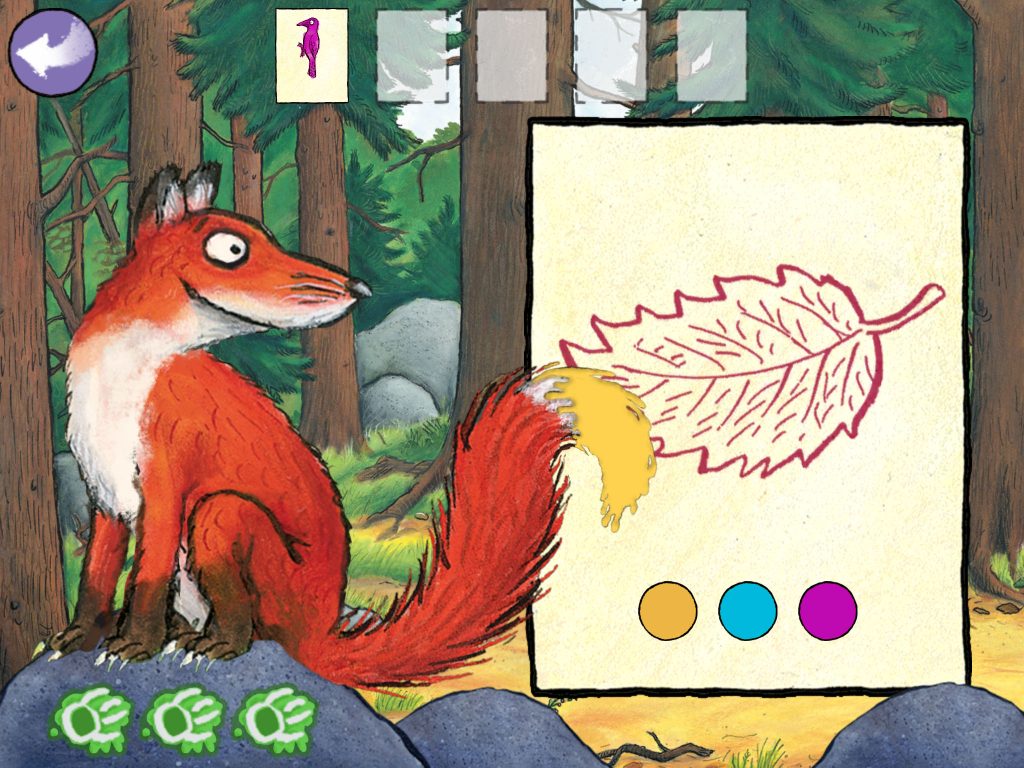 In total there are six games, all based on characters from the Gruffalo. The games are:
Snake Maze, which involves completing a maze while feeding Snake
Paint with Fox, a simple painting game that involves following instructions issued by the Fox
Mouse Match, where you compete against Mouse to pair up certain objects
Gruffalo Marbles, that involves playing marbles against the Gruffalo
Owl's Odd One Out, which, as the name suggests, involves picking the odd object out and
Forest Race, essentially an obstacle race in which you compete against the book's characters.
The games have been designed to be fun and develop cognitive ability, working memory and hand-eye coordination. Having used the games myself and seen them in action, I think the games would indeed help in these areas.
What the kids thought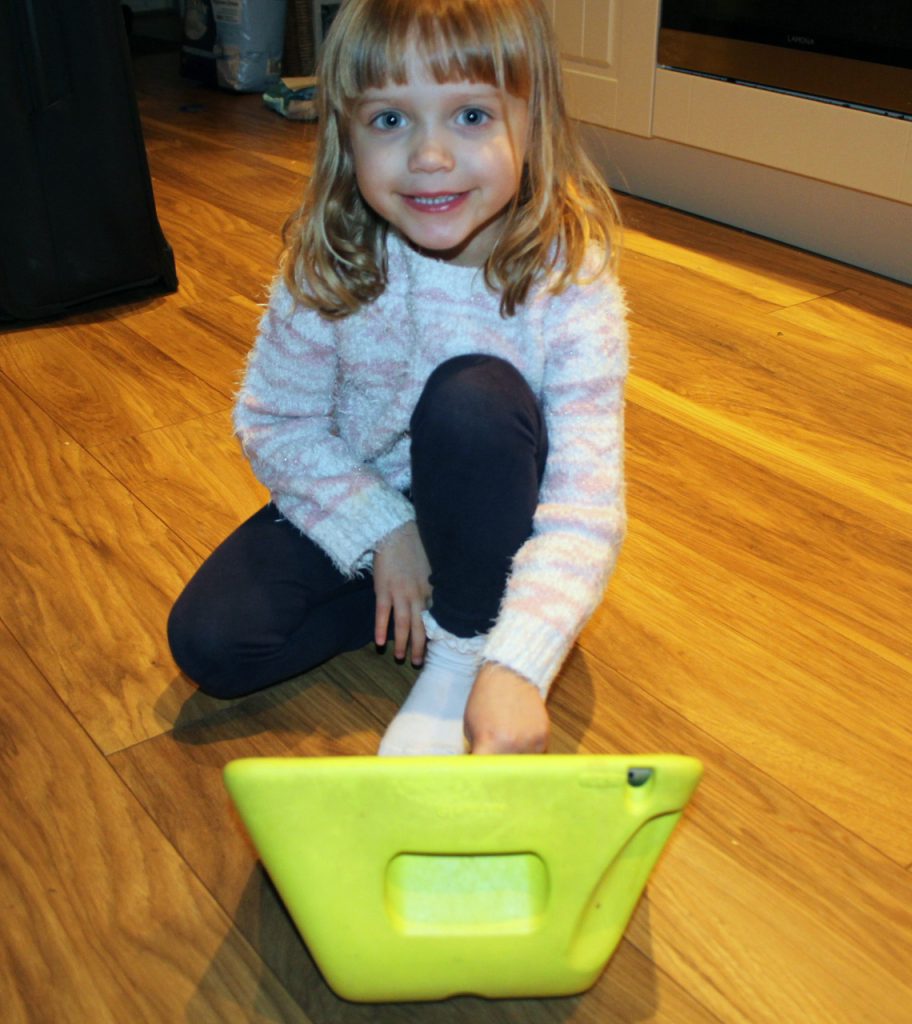 Both Eight year old Helen and four year old Izzy were very keen to give the app a go. Although the designers had slightly younger kids in mind, Helen took to it straight away and played the games without requiring any assistance.
Izzy, meanwhile, is at the younger end of the app's age scale. She is a young four, having only hit the big zero-four a few weeks ago.
Although she could play the games, I had to sit down with her to play. I think a child of her age might struggle a bit. That said, each game has three levels and the lowest level is very simple indeed.
As for favourite games, Helen's was Forest Race and Izzy's Mouse Match.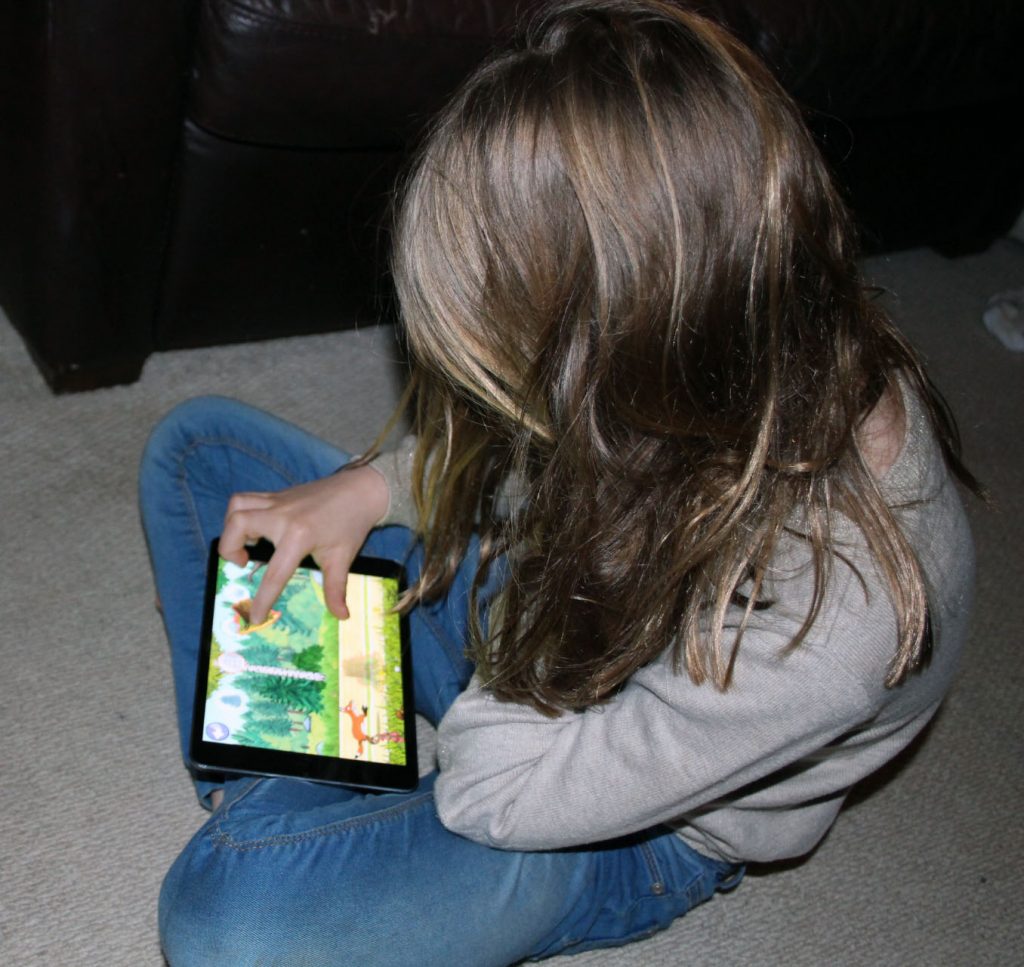 Cost
Gruffalo Puzzles comes in at £2.99. I think this makes it a very fair, competitively priced product. It can be downloaded from the itunes app store.
What daddy thought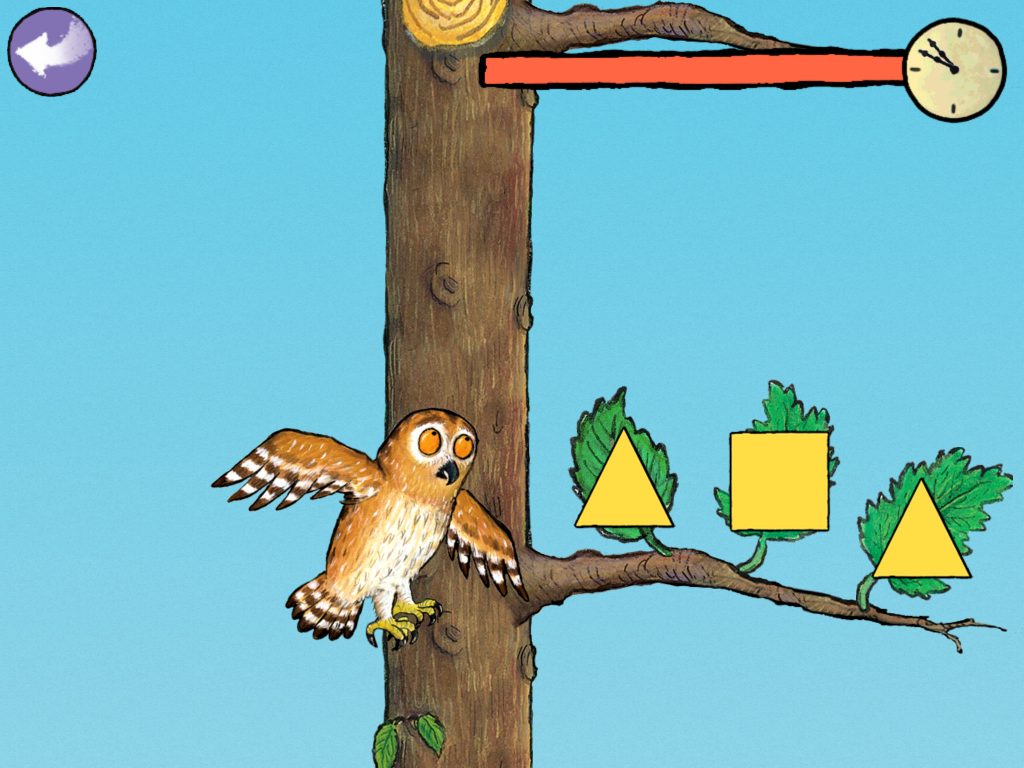 The games have proven to be popular with my girls. I think recommending it for those aged three to six years of age is a little adventurous. Watching how my two have got along with it, I think four to eight years might be a more realistic age bracket.
It is a basic app, but as I've said above, I can see it helping kids with their hand-eye coordination, working memory and cognitive ability.Nonetheless, this is an app for entertainment, not education. That said, I can see it being a great way to fill time on long car journeys, in airports etc. while focusing on a great kids' book instead of a tacky cartoon character (as many such apps are).
If you are travelling over the next few days and looking for ways to keep little ones entertained or wanting to update your kids' apps, you might want to look at Gruffalo Puzzles. Who knows, it may encourage your kids to read Donaldson's other books.
Disclosure: Access to the Gruffalo Puzzles app was provided for review purposes. thoughts and opinions entirely my own. 
Interested in this blog post? Well have a read of these...